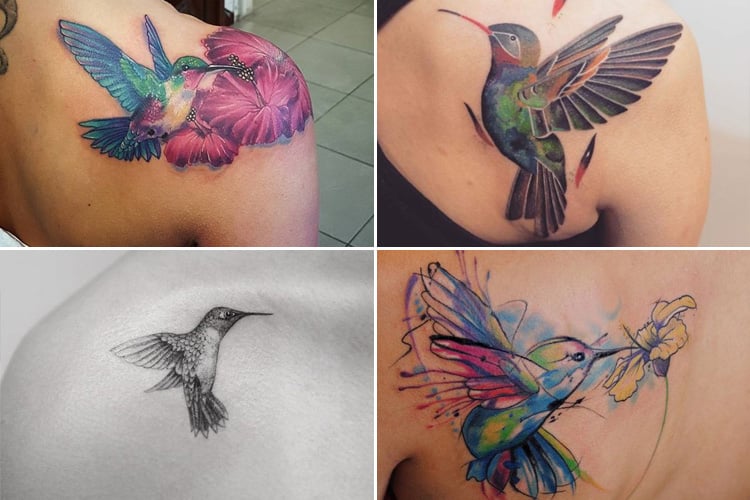 Tattoos speak a story and they are an extension of your hopes, beliefs and wishes. A lot of us get tattoos to express our self, our beliefs and sometimes even to keep something in our memories forever. In this article we will talk about hummingbird tattoo designs and hummingbird tattoo meaning and why you should get one. So, let's get started!
[Also Read: Tattoos For Girls]
Hummingbird Tattoo Meaning
Hummingbirds have been revered since time immemorial. In fact, they have been treated with respect since ages because they are a very important part of some Native American cultures. A hummingbird is also considered very important because they ensure that flowers are pollinated. There are also other meanings of hummingbird tattoo. You can get a tattoo to interpret any of these:
As carriers of hope, joy and celebrations.
Something to embrace the joys of the world.
Grace and poise, yet something so hardy.
Representations of adaptability and resilience.
So, if you want to get a tattoo that can be used to symbolize the above, a hummingbird tattoo is what you should be getting!
Here are our favourite hummingbird tattoo designs from across the Internet.
An infinity hummingbird tattoo drawn with clean, simple lines.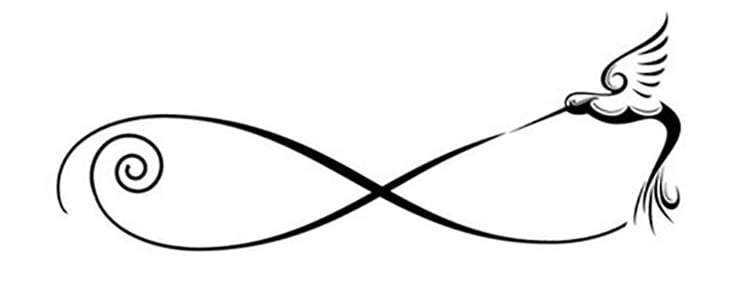 Simple tattoos drawn perfectly convey a lot of meaning. Such as this tattoo which represents the beauty of simplicity, yet elegance.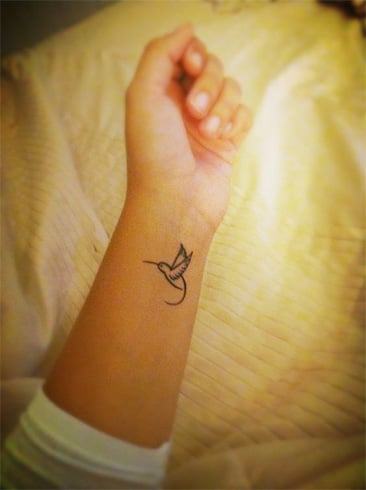 Water colour tattoos are the tattoos which look like they have been painted by using water colours are a popular choice with many enthusiasts today. It is a tad difficult to make because they use a lot of colours and a particular kind of expertise is required. However, the final design is a masterpiece.
Look at this tattoo.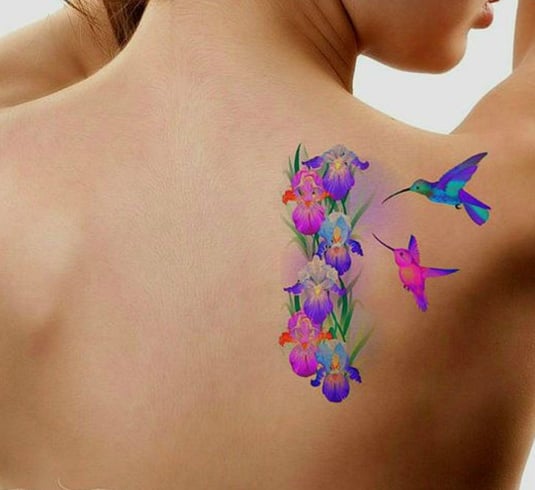 This black and white hummingbird tattoo is in memory of someone close to your heart. The artistic calligraphy inside the tattoo makes it even more exquisite.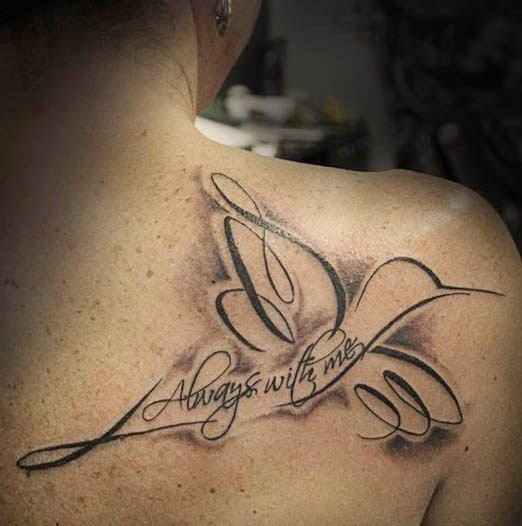 Another black and white hummingbird tattoo catches the bird in its real element – hovering above flowers with fleetingness. This tattoo represents the lightness of a hummingbird and its beauty.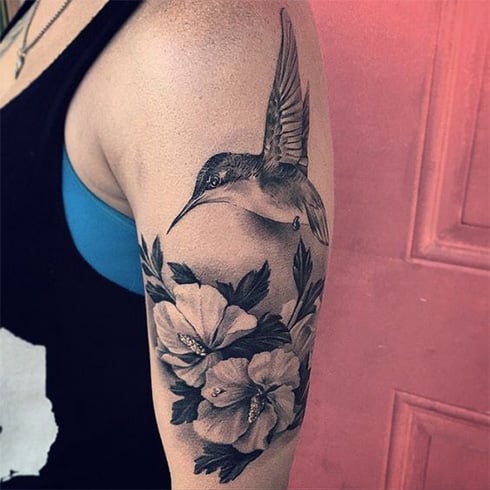 Tribal hummingbird tattoo is simple yet very intricate. Tribal art tattoos are inspired by cultures such as Mayans and Aztecs and represent spirituality too.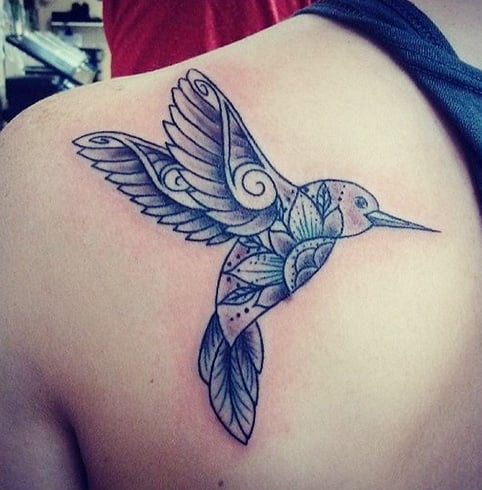 Looking for a tattoo to adorn your back? Why not go for something like this.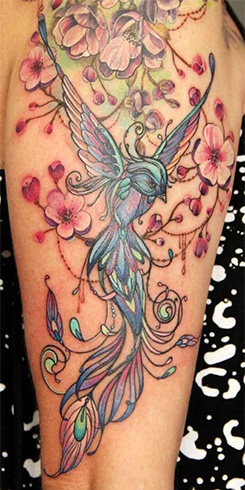 This hummingbird is all about the colour green – it's serene and peaceful and is just like the real deal!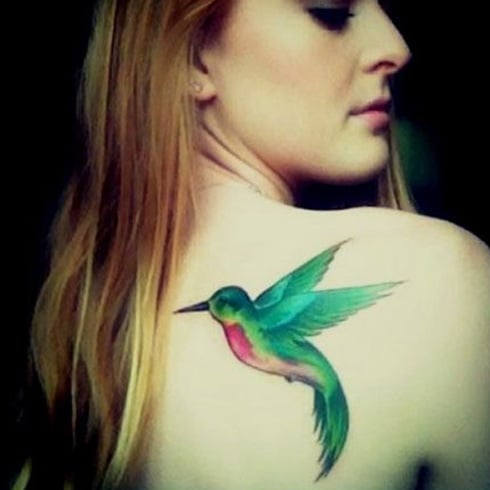 Would you like to have a tattoo which is not that obvious and almost invisible to the plain eye – well, this hummingbird tattoo on your ear is perfect! You get a tattoo yet it is so hidden from plain sight that you actually have to point it out. Perfectly captures obscurity.
Another smartly hidden example of a hummingbird tattoo is this.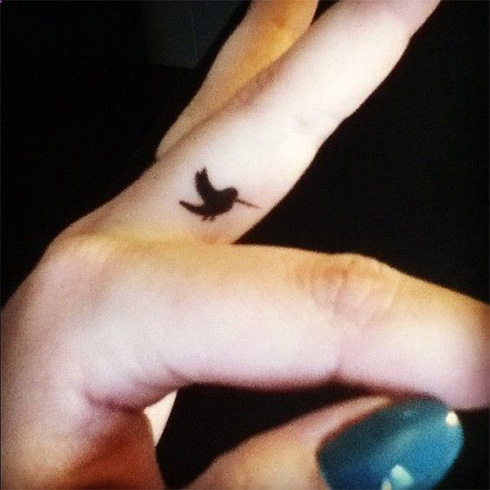 A vintage hummingbird tattoo is for all retro lovers.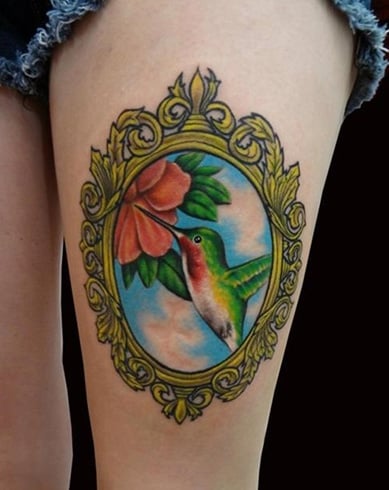 A stunning tattoo which catches the hummingbird when it is flying? Well you have it here
[sc:mediad]
Just like the watercolour tattoos, another favourite is the tattoo which looks like water splashes.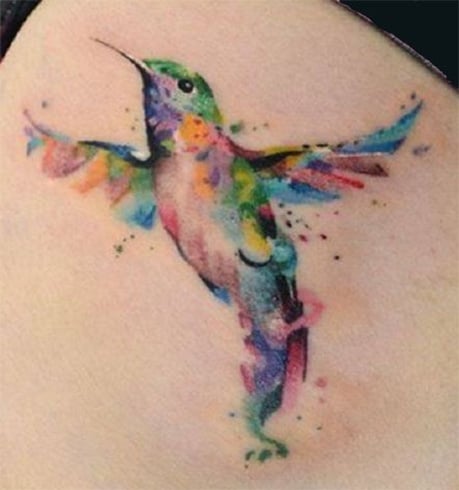 Another example of stunning hummingbird tattoos drawn with the help of water splash design.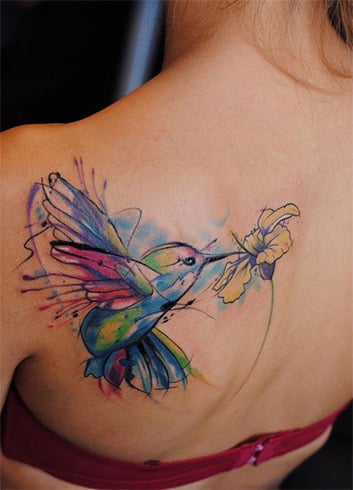 Native American hummingbird tattoos are symbolic of the importance of the little bird and how it helps in cross-pollination. As a result of this important activity, flowers thrive. Native Americans thus treat the little bird with a lot of respect. This Native American tattoo is a tribute to the fluttering bird.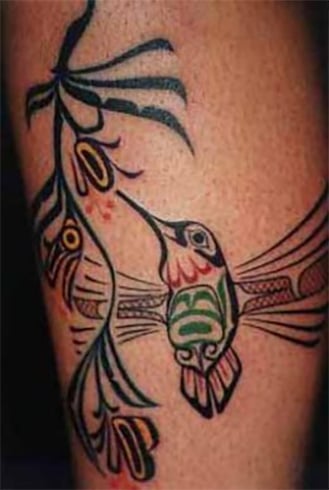 So, these are our personal favourites when it comes to Hummingbird Tattoos. Choose them with care.
Images Source: pinterest