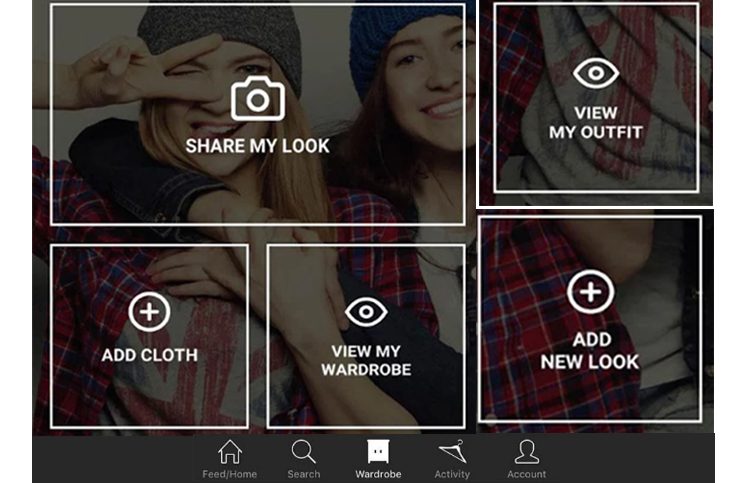 Clotify the newest fashion, mobile application is a further proof that fashion in the twenty-first century is becoming more virtual, mobile and social. The app most innovative feature is fashion community that resembles around users to organize own closet full of favorite clothes in a virtual cloud. You can download it from App Store or Google play or simply from web page: www.clotify.com
How It Works?
In the application we create our own profile based on virtual wardrobe by taking pictures of own garments, which then can be published or kept private. For example, if we go on vacation, we do not need to approach the real wardrobe in order to review what to take. We can do it remotely, eg. from the bus or train, peering into our smartphone. The advantage among other apps is unlimited number of items we can add to own virtual closet. Each garment can have up to five different images for each item. In addition to our own cabinets, we can also look in other virtual wardrobes among which are most popular clotifiers and celebrities. We also can "borrow" clothes from well-known clothing brands (in the tab, the brand 'include Zara, H & M, etc.) to create even greater outfits or to expand our own collection. Very useful and well resolved is the issue to search for clothes, styles and outfits by color, brand, style, or simply using hashtags. This way we can  easily observe trends from around the world. For example, we enter #MichaelKors in the search field and browse different collections from the other end of the world.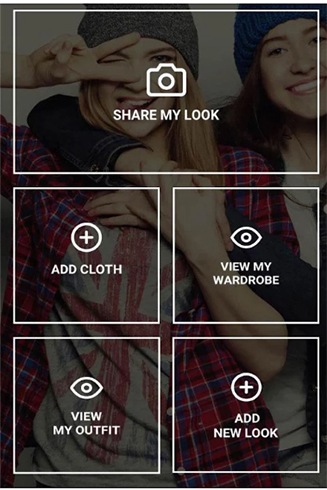 Global Fashion Social Network –  Clotify
The application combines the whole aspect of social network, a like Instagram, but dedicated exclusively to fashion. For example we can keep up with the trends across the globe by observing other users or brands from around the world. We also can share our wardrobe publicly or among friends. We get 'likes' and comments for specific look or an outfit. An interesting and unique aspect of wardrobes in the cloud is that any stylist or blogger can use the application to create an outfit for the other user from the distance. Having an access to the client wardrobe it's only a matter of item selection and voila.
[sc:mediad]
There is also an element of gameplay – the best created look or an outfit lands in" The most popular Clotifier" section. It is worth a try to get noticed.
The Main Functions Of The Application
Tracking profiles of friends, celebrities, well-known brands, other users and outfits
Easy to create outfit due to the removal of the background in one click
Planning your clothing and sharing it publicly or among friends
Comments, likes and adding friends.
Classification, labeling and describing the clothes to your liking.
Search and browse by color, style and type.
Online shopping
So, what are you waiting for? Give the app a try. You never know, this could be your new addiction.