Earrings are a great way to help your child show off her sense of style and personality. Unfortunately, hoop earrings have an undeserved reputation for being adult jewelry. You don't have to limit your young one's earring collection to flat settings, though. Instead, invest in a few pairs of kids hoop earrings to diversify your kids jewelry selection.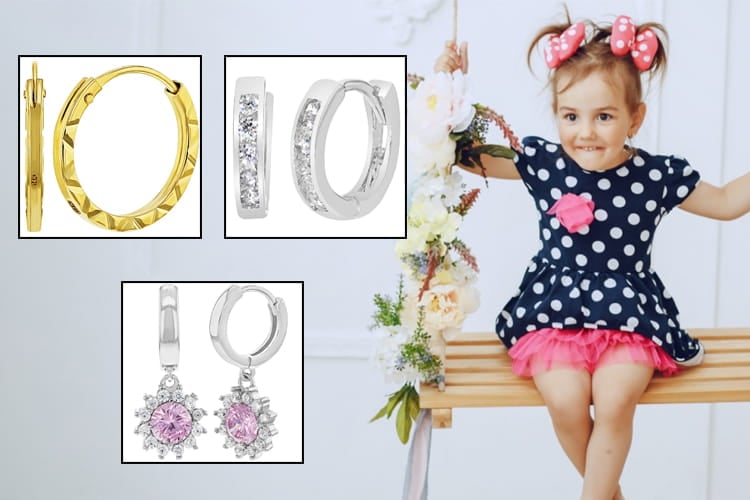 Safety
Hoop earrings developed a bad rap for being dangerous because they may become entangled with hair and clothing. They also may catch on playground equipment or toys. While any piece of Jewelry may become potentially hazardous, the risk for hoop earrings is quite low. In fact, modern hoop earrings include small sizes, advanced clasps and other features that make them safe for all age groups to wear. If you are concerned about the wellbeing of your young one's ear lobes, discuss jewelry with a pediatrician prior to allowing your child to wear it.
[Also Read: Diamond Jewellery For Kids]
Elegance
Few things are cuter than seeing a baby, toddler or child wearing the perfect set of earrings. If you limit your child's jewelry box to only kids screw-back earrings, you segregate her from some great-looking earrings. Available in a variety of metals, styles, colors and finishes, hoop earrings elongate the face and add sparkle to any child's countenance. Even better, kids hoop earrings are often more elegant than other styles. As such, if you want to capture a dynamic, timeless photo, adorning your daughter or granddaughter with hoop earrings is a great idea.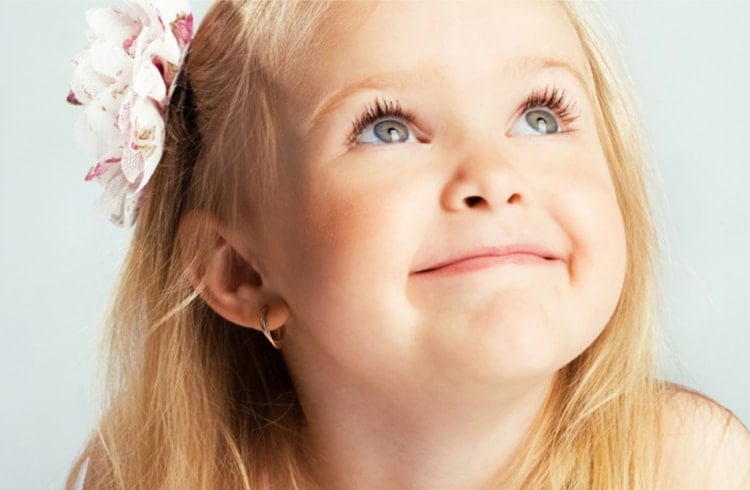 Sensitivity
A child's skin can be significantly more sensitive than an adult's. To help lower the risk of irritation, choose a material that is appropriate for delicate skin. Often, 14k gold, 18k gold and sterling silver are friendly to a young wearer's skin. Of course, if your child develops sores, redness or irritation, she should stop wearing her hoop earrings and seek medical attention immediately. Still, you can help encourage a comfortable fit by thinking about the closure on hoop earrings. Often, an endless design is most wearable for young jewelry lovers.
Size
Because they perfectly complement a young wearer's face, kids hoop earrings are the perfect fashion accessory. Nonetheless, you must remember that hoop earrings hang from your child's lobes. As you may suspect, large hoops are often a mistake for young ones with small ears, necks and faces. When you are picking out juvenile or toddler earrings, carefully think about your young one's facial structure. Then, choose earrings of an appropriate size. Don't settle. Because hoops come in many different dimensions, you have options when it comes to choosing the best one to accentuate your child's face. If your child has never worn hoops before, starting with smaller earrings is good idea.
[sc:mediad]
Utility
Part of the fun of purchasing new jewelry for yourself is thinking about how to pair it with other pieces. The same is true for kids hoop earrings. When you are ordering the perfect pair, think about how your child plans to wear her new jewelry. If you are looking for an everyday pair, try to find sturdy hoops that won't tend to come loose or fall out. For special occasions, such as baptism or birthdays, opt for a daintier pair that can become a family heirloom. Remember, you don't have to spend a fortune to get a pair of high-quality, wearable earrings. Instead, choose the right ones for a variety of situations and let your young one accessorize as she pleases.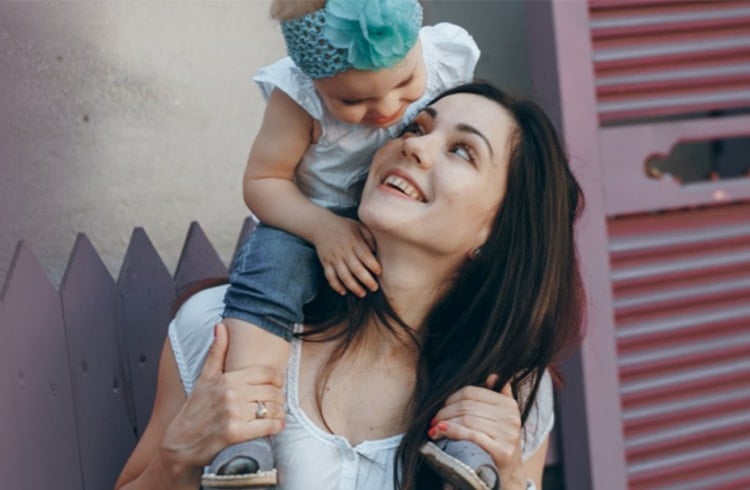 Stones
Hoop earrings don't have to be plain. When you are browsing through an earring collection, consider adding some sparkle. Cubic zirconia and crystals really spice up the overall look of hoop earrings. Since your child is tiny, you don't want to go overboard, though. Try to stick to small stones or accents to avoid overwhelming your child's earlobes with weighty hoops. If stones aren't right for your child's style, invest in kids hoop earrings with simulated pearls. Since simulated pearls look virtually indistinguishable from their natural counterparts, they are an affordable, elegant way to boost the styling of ordinary hoop earrings.
Experience
You can shape your child's passion for jewelry early. When you are picking out hoop earrings for your young one, let her help. Children develop a personal sense of style early in their lives. As such, they often know immediately what they like and what they don't. While you must intervene to ensure your child makes a smart, safe and affordable purchase, you can let your young one take the reins and have a ball. Don't be surprised if your daughter or granddaughter develops life-long memories about her first hoop earring purchase.
Hoop earrings aren't only for adults. If you are looking to make your princess look even more beautiful, investing in a pair or two of kids hoop earrings is an excellent option. By following a few general guidelines, you can be certain your purchase is a rewarding experience for both you and your daughter, granddaughter or niece.