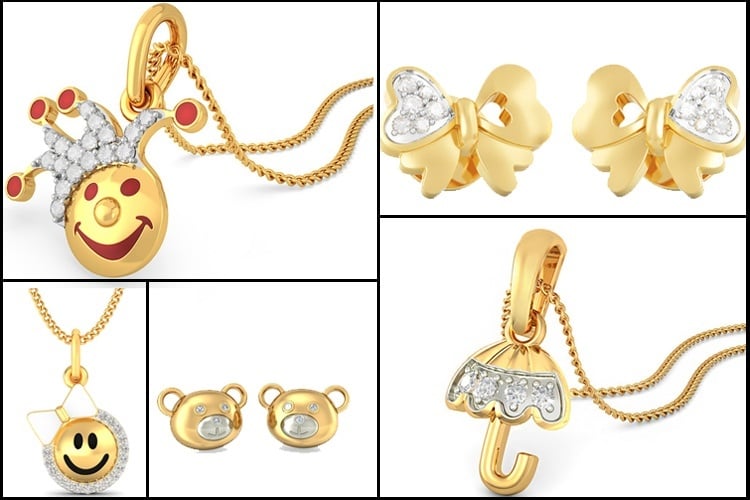 Gone are the days Kids would dress up in whatever do you buy for them. These days are children are not oblivious to fashion. They are in fact more style conscious than you and me at times. Dare you buy them an oversized jacket which you hope will last for the next 3 years till they grow into them and you know what tantrum they will throw in the house. For such style conscious kids a number of brands and designers are working steadfastly to come up with new patterns every day. There are a few online stores dedicated to kids fashion and accessories. Apparently their love for fashion doesn't end on clothes, shoes and hair bands. A tiny piece of jewelry would add so much cuteness to that apple of your eyes.
[Also Read: Assamese Jewellery Design]
Cute Children's Jewelry in Diamonds
Here are a few tips on buying diamond jewellery for kids.
Little Diamond Studs for Kids
You could buy your princess a pair of little diamond studs. These studs don't have to be the regular pulse sized round pieces. You will find diamond studs for kids in the children's jewellery section which are in the motif of their favorites cartoon character. Those characters which are on the school bags, lunch box or pencil box, can certainly bling on little ears. They are available in any retails diamond jewelry store or you may order a pair online. Another good option for children's diamond jewelry would be a ring with a little piece of rock on it.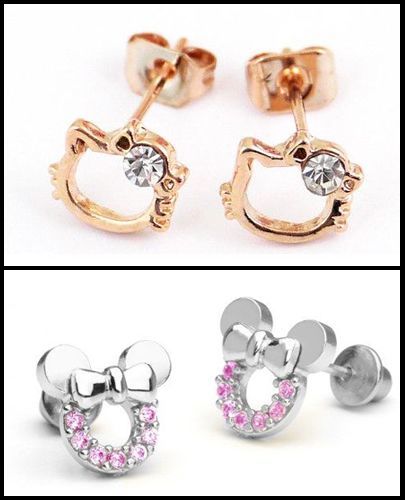 [sc:mediad]
Rings for Those Delicate Fingers
How about a cute little ring on her birthday with a miniature little diamond. These rings are made out of 14k gold. The metal would not cost you much though the rock comes with a price. But then what are a few grands in comparison to the beautiful daughter of yours. Again, rings also come in cartoon patterns. You can buy diamond rings online for your adorable son too! Whoever said diamonds are a girl's best friend, should know nothing is gender specific these days. You get diamond jewellery for kids for both the genders.
[Also Read: Natural and Organic Makeup For Kids]
Dangling Pendants For Kids
Another piece of diamond jewelry for your child could be a pendant. It would be great if she could just rock a 'mini me' pendant during special occasions. A 'mini me' pendant for your daughter would mean the exact same pendant that you have, but just a size smaller. Even the diamond of such pendants would be small and less expensive. Mommy and daughter can catch everyone's eye in the party, be a center of all the attraction and people would know that your 'mini me' is truly your 'mini me' from all aspects. You may also get a pendant in the mold of her favorite teddy bear. For the car crazy young boy, this pendant is perfect. Most of the jewellery stores that sell children's diamond jewelry will have such pieces on their display.
Some more Diamond Pendants for Kids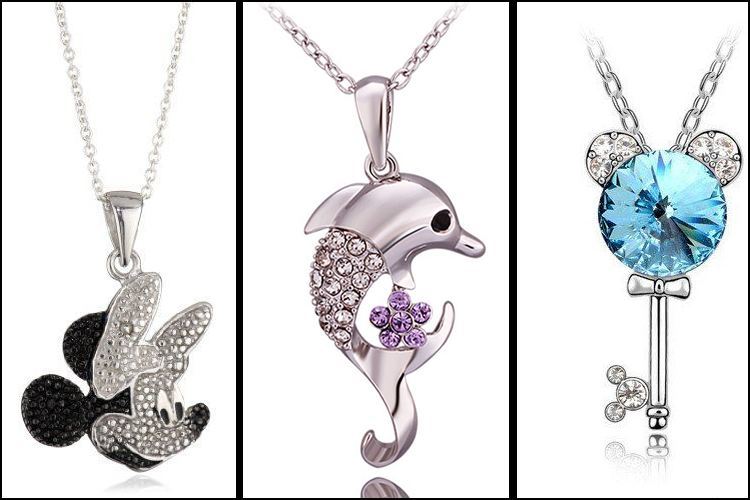 [Also Read: Ways to Include Your Kids To The Wedding]
Bracelets for Those Plum Wrists
A tiny winy string of gold sprinkled with little diamond rocks can bring out the adorability of those round chubby wrists. Diamond wristlets for young girls can come in a broad range, however what made my heart go absolutely 'aww' were these super cute charms dangling around the chain of these bracelets. It can be just one dangler or a number of them. One may have uniform charms throughout the bracelet or a bunch of mix-n-match collection in the string.
It is a great pleasure to endow your little ones with some of the most precious stars you find on the face of earth. But the kids would not really cognize the difference between them and the regular stones and hence you can't trust them with the safety of these jewelries. But what is more dangerous is that a child bejeweled in such extravaganzas can attract a lot of negative attention. So please be sure that you are around your children when they are wearing all these pieces. A tiny earring is okay, but it is always preferable not to send them to school, play groups, or to the parks with jewelries on them. Also explain to them the value of gold and diamond, and educate them not to keep these pieces unattended in classroom or toilets.