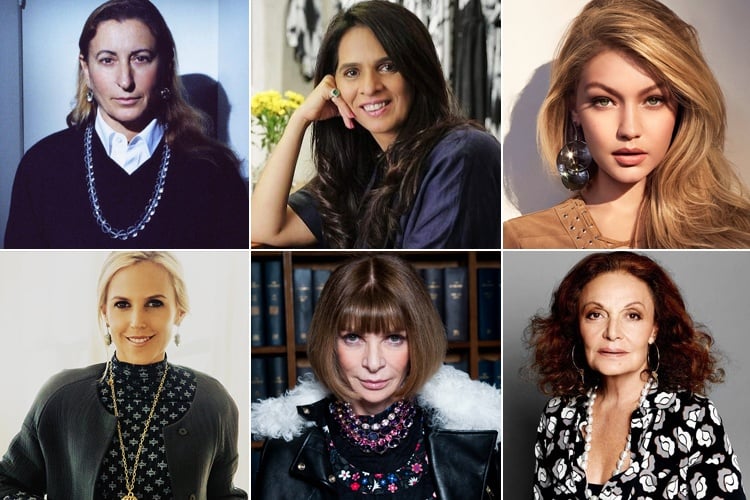 Happy International Women's Day, 2017 lovelies.
2016 was officially the year for women!
Right from politics to paralympics, women ruled like queens, leaving no choice with their male counterparts, but to accept and honor their efforts.
On the occasion of International Women's Day this year, we have all the reasons to take pride in the contribution of our super-heroines across the globe, in uplifting the social, economic and political standing of women in the society.
While we respect each and every one of them, our bias ness to fashion continues and it's almost inevitable that we stop to take a look back and celebrate the most influential pretty faces from the industry, who continue to redefine fashion with their constant creative pursuits.
They are the smartest, passionate and the most dedicated group of women who with their offerings have given a direction and dimension to the Fashion industry worldwide.
These women with their creative and business calibur have built billion dollar empires working as designers, fashion entrepreneurs, models, influencers and editors. Their eye of detail is unmatchable and their need to excel dire.
The cornerstones of the industry today, most of them have been featured on the most powerful women lists of esteemed magazines like Forbes and Time. Their achievements are indeed formidable and deserve acknowledgement considering we still are living in a society dominated by men.
This 8th of March, we want to commemorate the 8 Most Powerful Women In The Fashion Industry today.
8 Most Powerful and Influential Women In Fashion, 2017
Miuccia Prada
This Italian designer needs no introduction. The head designer of the premium fashion house Prada, Miuccia took over her luxury goods family business in 1978. With her taste and intellect, the woman spinned the brand from being a modest luxury leather bag retailer into an eponymous ready-to-wear high street fashion empire. Apart from Prada, Miuccia is the brains behind the young and vibrant brand celebrities love to wear, Miu Miu. Her design aesthetics are appreciated globally and with every season the woman tends to give a new direction to the fashion industry. A holder of doctorate in political science, this esteemed designer is known for her hyper-intelligent and trendsetting designs.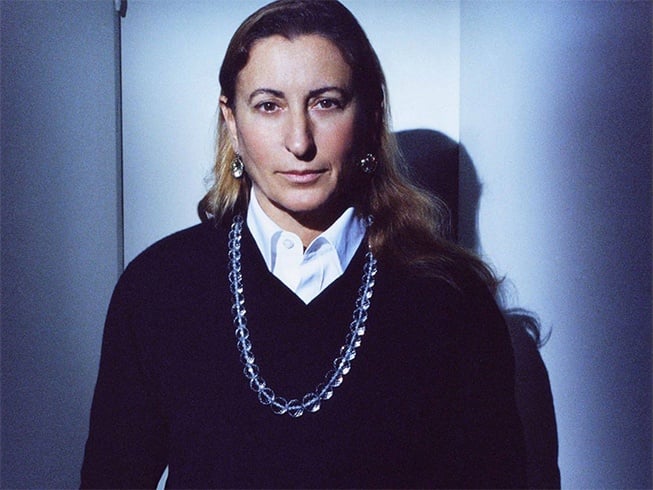 Anna Wintour
Anna Wintour, Editor-in-chief, Vogue, is indeed one of the most valuable assets of the fashion industry today. With Vogue considered as the bible of fashion, it's a definitive word on fashion.A British-American Journalist, Anna's command over the industry is such that trends are created and crippled at her demand. Her supremacy can be gauged from the fact that even established designers choose to delay their shows, until the arrival of this mighty influencer. The woman has been in power since 1988, with her being announced as the artistic director for Conde Nast since 2013. Not only known for her verdicts, Anna is also responsible for having shaped the careers of many designers and the industry at large. Now you know her trademark bob haircut and black sunglasses is not to be taken lightly, because behind them is a force that's running the industry. The fashion editor character of Meryl Streep in the famous Devil Wears Prada, is believed to have been inspired by Anna, more popularly known as Nuclear Wintour.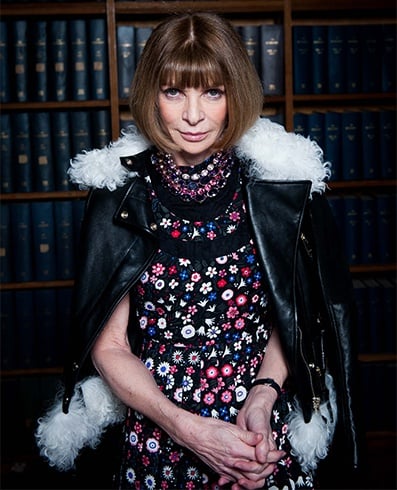 [Also Read: Fashion for Women Over 50 ]
Diane Von Furstenberg
DVF is the woman behind the iconic wrap dress. A European princess, the princess of Furstenburg, Diane touched down New York in the early 70's. Her label DVF retails in more than 75 countries today. With her early designs Diane represented an independence and power for an entire generation of women. Even today the woman continues to look into the future and surprise us with her vision and innovative interpretations on the runway.
[sc:mediad]
For a term of 10 years, from 2006 to 2016, Diane represented the American fashion being the elected president of the Council Of Fashion Designers of America. She was retained at her role courtesy her remarkable efforts and tireless working hours dedicated to the rights of designers and models. Her term was extended by a year last year as a testament to the growth, CFDA witnessed under her strong leadership. Playing mentor to the upcoming designers, DVF has played an important role in shaping fashion and most importantly towards woman empowerment on the whole.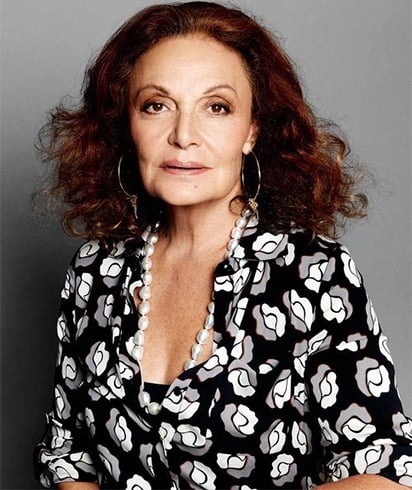 Natalie Massenet
Net-a-porter, the name most synonymous to fashion ecommerce business is the brainchild of Natalie Massenet. Founder of the most globally known shopping website, Natalie can be credited with getting premium designer fashion to the tip of the keyboard, making authentic luxury fashion easily accessible from the comfort of your couch. Also, the Chairman of the British National Council, Natalie started her venture from a Chelsea flat. Her business acumen and farsightedness has resulted in raising the net worth of the Net-A-Porter group to about 350 Million Pounds today. Rendering the benefit of convenience to her consumer base across the globe, Natalie totally is one of the most powerful fashion entrepreneurs today, who completely changed the way people shopped. Having named as one of the most powerful women by Forbes and Time, Natalie's efforts deserve to be celebrated.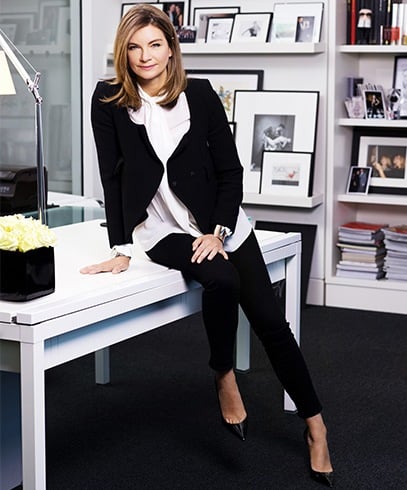 Gigi Hadid
This 21 year old American model has seized a place in such an esteemed list, courtesy her exceptional work at such an early age. Gigi, who started her modelling career with IMG in 2013, was ranked among the top 50 models on Models.com in 2014, and in 2016 earned the International Model of the Year title from the British Fashion Council. Having walked the ramp for all the big designers including Chanel, Versace, Ellie Saab, etc, earning the coveted Victoria Secrets Wings and playing ambassador to brands like Maybelline, Gigi has definitely firmed her standing in the fast pacing glamor world. The woman has been featured on the covers of all the top magazines. With her capsule collection with Tommy Hilfiger, Gigi has garnered much appreciation for her designing skills as well.
[Also Read: Gigi Hadid Street Style]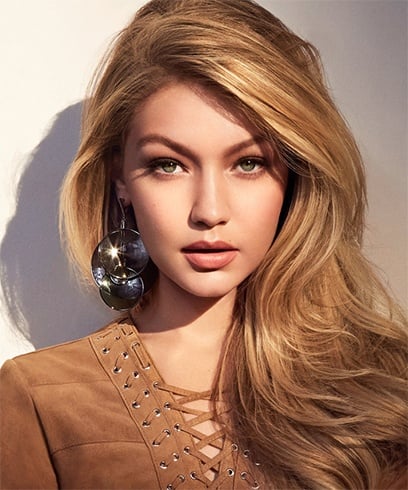 Tory Burch
Named as the 73rd most powerful woman in the world by Forbes in 2014, Tory Burch is a self made billionaire. Her premium fashion label, Tory Burch, was literally born out of the woman's kitchen and is today one of the most worn ready to wear brands. She began her journey with her label in 2004 out of a store in Manhattan. The power of her design aesthetics was such that most of her inventory was sold out on day one itself. Oprah WInfrey on her show, endorsed and addressed Burch as the next big thing in fashion, and the following day her website was treated with eight million hits.
Her clothing line along with her famous ballet flats flashing the famous double T logo, earned Tory all the name and fame she deserved. This American fashion designer, businesswoman and a philanthropist has been rewarded with several fashion accolades.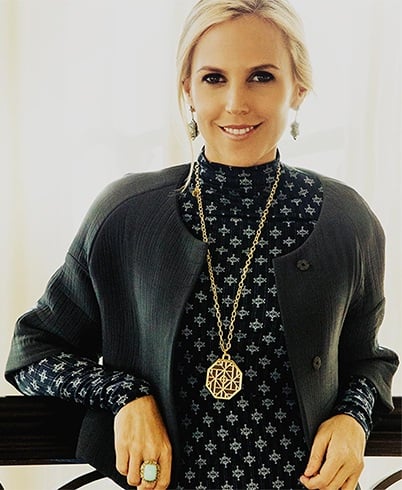 Chiara Ferragni
Chiara Ferragni, more popularly known for her blog, The Blonde Salad has repeatedly secured the top spot among the most influential fashion and lifestyle bloggers of today. The 29 year old Italian business woman and fashion influencer commands a net worth of $12 Million. With a crazy social media fan following of 5.6 million Instagram followers and 1.2 million Facebook followers, Chiara is capable of moving a lot of products. The woman is the face of Amazon Fashion in Europe and was named the global ambassador of Pantene. The recently turned shoe designer, Chiara's shoe line retails out of 300 stores across the world. The woman has opened a store in Milan and has launched her e-store too. With this follower base, Chiara is all set to dictate the top blog spot for years to come.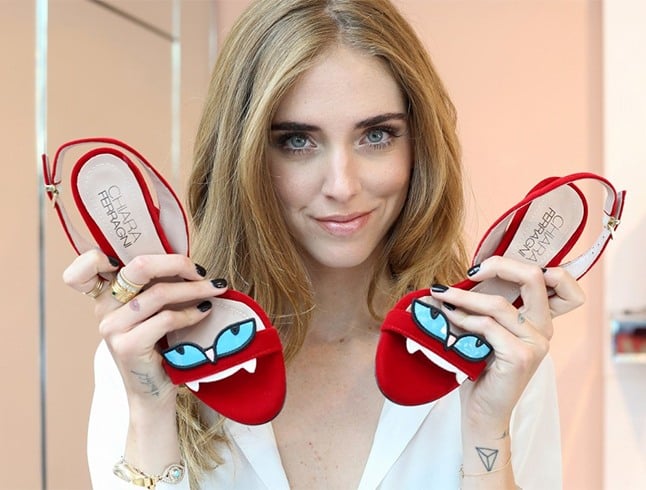 Anita Dongre
Indian Designer Anita Dongre, deserves a special mention in this list enumerating the leading ladies of fashion. This Indian based fashion designer is known to have registered a net worth of $100 Million is the last fiscal. The woman has made an appearance on the Forbes India list and Business Today as one of the top 50 most powerful women in business. The woman is single handedly responsible for making designer clothes accessible for the middle class under her brand AND, changing the whole perspective associated with designer garments. The woman's work towards uplifting the traditional and local artisans has been remarkable, while empowering women is a cause closest to her heart. Apart from clothes, Anita also has launched her jewellery line, Pinkcity. A yet another iconic moment for the designer was having the Duchess of Cambridge, Kate Middleton, wear one of her creations on her trip to India. With so many feathers on her hat, this multi-tasker deserves applause for serving and shaping the Modern Indian Fashion Industry.
[Also Read: Broad Shoulder Women ]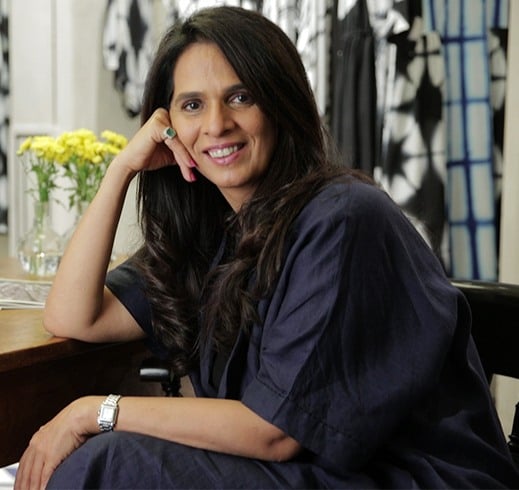 With such inspiring stories, we already feel empowered and with such women leading the fashion space, the fashion world indeed is in safe hands.
Images Source: pinterest, twitter