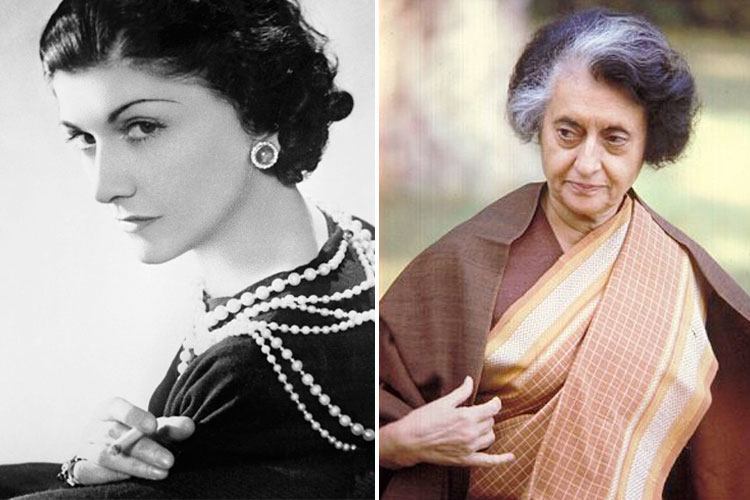 Women across the world are respected and admired for their contributions to the society. Women have different roles to play- as a mother, daughter, sister and well wisher. They act as a friend, philosopher and guide in many ways than one. From being a home-maker to working professional, women have always been a pillar of strength to their kith n kin. We get you a few ladies from varied walks of life who have left an impression on our minds for all the good will they have generated through their work and contribution.
[Also Read: Smita Sabharwal IAS]
We pay salute to these women of substance!
Indira Gandhi– At a time when few female politicians ruled the democratic nation, Indira Gandhi, a highly honoured and prominent politician in India served the country from 1966 to 1977, and 1980 to 1984. She was the 3rd Prime Minister of India. Till date her reputation as a statesman is known across the world. She has always had an authoritarian streak and became the strongest figure of the Indian National Congress party, after her father's death. She has made very important changes to the country's economic, political, international and national policies.
Mother Teresa– God's blessing to mankind, Mother Teresa from the Albanian ethnicity, born in Macedonia, and the founder of Missionaries of Charity in Calcutta has been an epitome of kind services. Mother Teresa, gave her life serving human beings. She devoted her life sheltering the poor, orphaned and ill across the world. All her earnings through her life, went to the charities and hospitals she built. A Nobel Peace Prize winner for her endless efforts and selfless service Mother Teresa has been a huge inspiration to all. The primary objective of her mission was to look after people, who others will refrain from looking after. This great lady felt believed that serving others was the key principle of the teachings of Jesus Christ.
J.K. Rowling– On the list of career topping women, here's a woman who got millions of kids around the globe to love reading. JK Rowling gained worldwide attention and is surely a world-changer of sorts. Author of the famous Harry Potter fantasy series, she is the most inspirational and admired female role model for businesswomen in UK. Her rags to riches story is motivational , whereby she transformed her life from living on benefits to multi-millionaire status within half a decade of writing books. Interestingly, her potter series was conceived on a train trip from Manchester to London in 1990. This talented lady has won plenty of awards and has sold hundreds of millions copies for her work.
[sc:mediad]
[Also Read: Mary Kom and Sania Mirza's Diaries]
Coco Chanel– A fashion and fragrance pioneer. Thanks to Coco Chanel's trademark designs, elegant and simple suits and little black dresses, the fashion magnet from France created timeless designs that are loved dearly till date. With famous style statements like – "Fashion fades; only style remains the same" we have her to thank for popularizing everything classy and fashionable. This beautiful lady was brought up in an orphanage and taught to sew there itself, and after a brief career as a singer she started her clothes store in 1910. After a decade, she also launched her first perfume which had been a roaring success, quite like her clothing. Making comfortable clothing for women had been her forte.
[Also Read: Coco Chanel Quotes]
Oprah Winfrey– The queen of media, a benevolent Billionaire, an actress, philanthropist, publisher and producer. Oprah donates a lot via charity, she has sure made a difference to the world. Having hosted her own talk show from 1986 to 2011wich had been topping the TV charts ,she used television as a medium to help people live and touch lives. Millions of readers are a fan of her books, this richest African American has been one of the most influential women of her generation. Oprah has got the nation's highest civilian honor, the Presidental Medal of Freedom. This is not all, she had earlier campaigned for Barack Obama in 2007, attracting the largest crowds.
Princess Diana– Lady Diana, a beautiful, charming and elegant lady with the heart of gold, was married to UK's Prince Charles. She is remembered as the royal lady of humanity, serving the poor , needy people and children suffering from health issues. She campaigned for AIDS victims and against land mines. Unfortunately, Diana lost her life in a car accident in Paris in 1997, the world still mourns at her shocking and abrupt death.
And perhaps this is why, every little girl feels inspired and wants to be like one of these iconic, admired women.