Some schools don't require students to wear uniforms. Instead, you are allowed to wear casual clothes as long as you comply with the proper dress code of the institution. Thus, you need to prepare your school wardrobe and dress up accordingly at all times.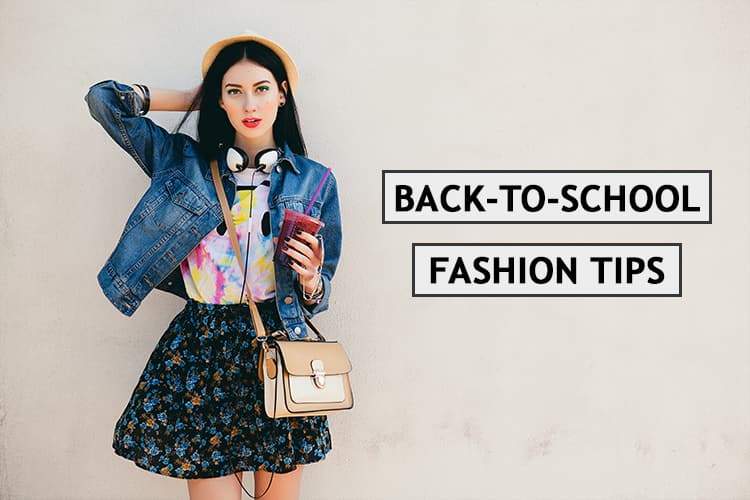 Going back into the everyday grind of classes and studying can be a bit stressful, especially if you are eyeing to enroll in one of the international schools around Singapore or any other countries. Perhaps one of the things that can make you somehow excited for a new school year is some back-to-school fashion. Remember, dress to impress!
It's never easy picking out clothes to wear each day, especially for girls. Plenty of time and effort is needed when choosing the proper school attire according to the dress codes. With this, you may follow these smart back-to-school fashion tips below and you'll surely on the right track.
Experiment With Your Own Style:
Have your own style and don't be afraid to show it to others. Everyone might not like it, at least you're not scared to stand out among the rest. When you try to experiment with your original style, you will feel free. There's nothing wrong with being a risk-taker, as long as you always feel good about what you wear.
Choose Comfort:
Comfort should come first when talking about fashion. A back-to-school wardrobe is composed of clothes that are comfortable to wear. Always choose pieces that make you feel confident as well as relaxed. There is no room to feel uneasy when you're studying. Remember, you are going to school, so better opt for an outfit that lets you move freely and easily.
[sc:mediad]
Plan Ahead Of Time:
In order to avoid going to school late because you can't decide what to wear for that day, then plan your outfits in advance. You can visualize or even try on the clothes you want to cop an attire ahead of time, so as to save more time. This lessens the stress, pressure, and hassle you get before going to school. In addition, if you have planned your school get up for a week or a couple of days earlier, then you will feel more excited to come to class.
Tone Down Trends:
There is no need for you to follow the latest fashion trends all the time, especially when you are in school. Simply choose certain pieces that are allowed in your school and try to mix and match. Sometimes, you just have to learn how to combine clothes to create a great outfit. It's all about creativity and resourcefulness, so take time to showcase your skills and you will absolutely benefit from it.
Back-to-school fashion is fun and interesting. These helpful tips specified above will make your life easier when going to school. Simply keep these in mind and you will never have a hard time dressing up for school at all. Also, don't forget that you're in school, so wear decent and appropriate clothes all the time. A simple and comfortable school attire is truly worth it.