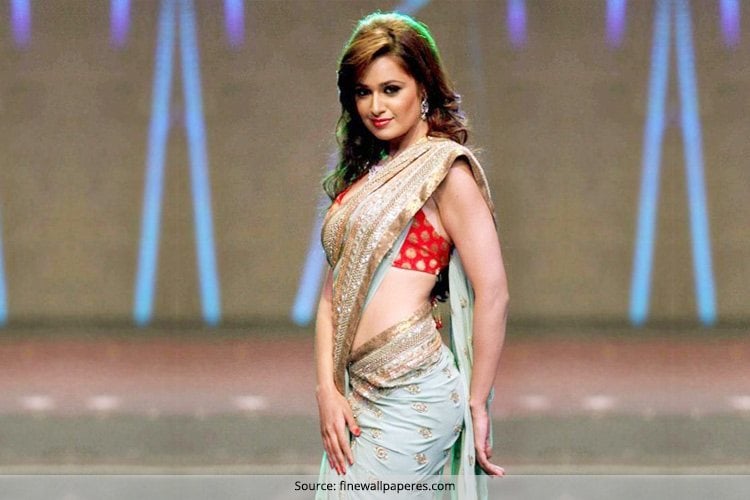 From Piggy Chops in 'Dostana' to leggy lass Deepika in 'Chennai Express', our Bollywood beauties have impressed us a number of times in their 'Desi Avatars'. But how much have they influenced you? Well, in reality, most of us are still unable to triumph over the saree-phobia as the task of draping this 6-yard always comes with its own set of problems.
[Also Read: How to Wear Saree in Different Style]
Yes, there are many more than the evident fear of wardrobe malfunction. If you are one of those 'brave' girls, who don't mind testing her skill of wearing saree again and again, you must be able to relate to most of the following points:
1. Walking is So Damn Tough!
No matter how perfectly you wear the saree or how confident you are, you just can't deny it. The border lying in front of your toes keeps terrorizing you that it will make you trip over any time. Have you ever thought that walking in the most common Indian attire is such a 'Herculean Task'?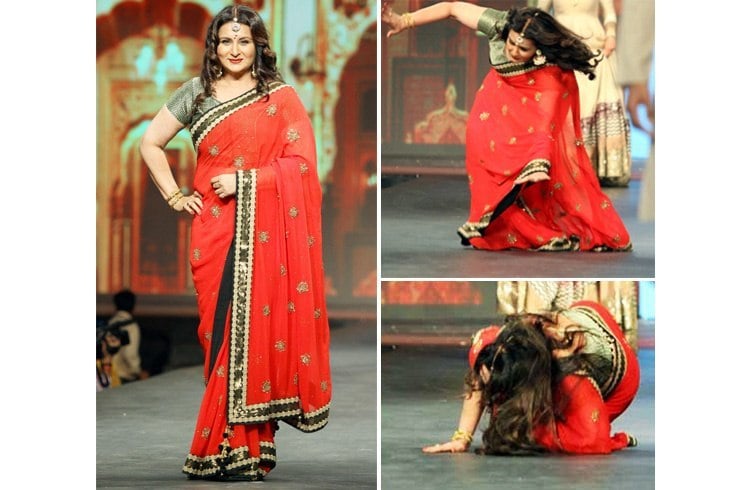 2. That One Single Fear
You can literally deal with everything. But what if your saree comes off in public? Oh God! It just keeps haunting you and you leave no stone unturned to prevent that 6-yard drape from falling to your feet.
3. 'Pins' Become Your Best Friend
Suddenly you understand the extreme importance of 'safety pins' in your life. It is obvious, you see. Each part of your saree needs to be in place and you have no choice other than embracing the pins.
4. A Little Too Tight
Well, the 'pain of pin' is real and we totally understand it. But your struggle doesn't end here. Sometimes, when you end up draping your saree too tight around your waistline, it becomes a real trouble for you to even breathe properly. Sigh!
5. 'Pallu' – A 'Big' Responsibility!
Bollywood has taught us how to carry the 'pallu' the sexiest way. But whenever you wear your favorite saree, that 'pallu' section becomes the biggest problem to you. It may get stuck to anything, fall off your shoulder or even start to fly in the air. Oops! A real concern, isn't it?
6. Is Your Stomach Showing?
Showing off a washboard belly in a saree is as much fun as wearing a backless. But when you have a tummy that is far from the flat one, your motto becomes to cover it anyway. So, you keep pulling the edge of the saree to hide your stomach while getting up or sitting down.
[Also Read: How to Wear Saree to Look Slim]
7. Heavy Like a Burden!
There are beautiful sarees with amazing styles and designs flooding the Indian market. And then, there are heavy fabrics. Some of them are heavy like hell that you get a feeling of carrying hundreds of kilograms on yourself. Needless to say, these turn your every movement harder.
8. Restriction, Restriction and Restriction!
You already know what I'm saying, right? Wearing a saree restricts you from doing almost everything that you can otherwise do in a western outfit. You need to think a lot before taking a single move and your hands mostly remain occupied in managing the saree. Uff!!
[sc:mediad]
9. Oh Windy, Chilly Day!
Flaunting sexy back and abs is definitely one of the best parts about wearing a saree. But this skin show can turn out to be a serious challenge during winter season. Those cold waves and windy days may spoil your styling effort and you may need to use a winterwear over it.
10. Forget Flats, Welcome High Heels
Trendy flats and traditional sarees can never go hand in hand. After all, who wants to stumble upon the edge and fall over it while walking? So, it is better to switch to high heels and stay safe. Umm…but those who find wearing high heels a nightmare? Ouch!
[Also Read: 8 Mistakes to Avoid While Wearing a Saree]
11. Accessories – This or That?
Accessorizing right is essential for complementing your saree look. But choosing the perfect jewelry or bag for your elegant and demure style can be quite difficult. Even when you find the suitable ones, you must know how much is too much and go ahead accordingly.
12. Hold Yourself, Girl!
Going to the washroom in a saree always makes you feel like 'urghh'! It is the most non-graceful task to do wearing the most graceful Indian attire, we must say. In fact, the thought of urinating itself makes you sad and you tend to hold your urge to pee. We can identify with you, girls!
However, in the end, when you overcome all the issues successfully, you get lots of appreciation for your unique style as well as gorgeous look. If you thought wearing a saree was difficult, it really isnt. Learn how to wear saree and practice it at home. Once you have it right. Bingo!
Finally, all the efforts seem worthy. What say?