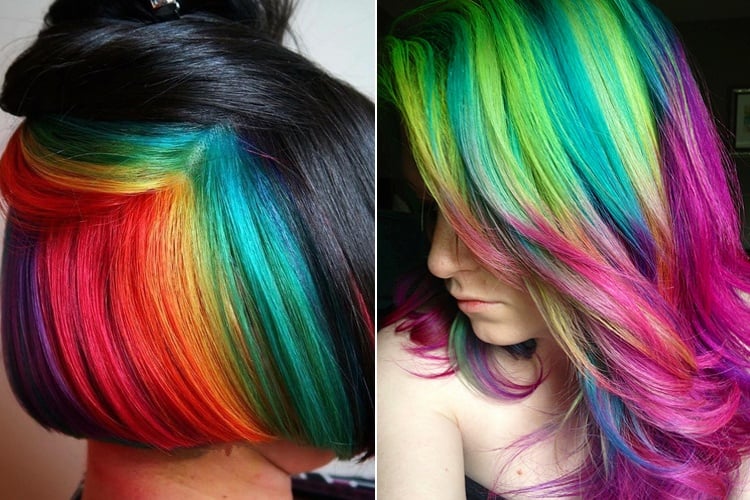 Hair colors have come to be like a colourful Swiss field. There are so many hair colors dotting the shelf space of a departmental store to our dressing table. But the latest and trendiest colour which might leave your mouth wide open is rainbow hair.
And it is not just the celebrities rocking rainbow hair. From fashion editors to fashion-hungry socialites and celebs like Katy Perry, rainbow hairstyles are becoming the new thing to experiment and embrace. Whether it is medium length or long hair, braided hair or bun, rainbow hair is bound to look cool and spicy.
[Also Read: Ombre Hair Color Ideas]
Read on to find some of the hottest rainbow hair color ideas. Don't blame us if you end up dyeing your hair magenta or purple.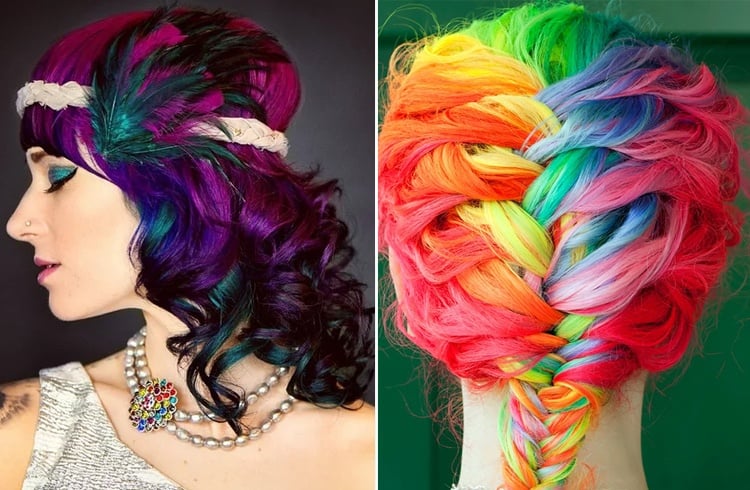 The beauty of hair color ideas lies in the fact that they vary from short rainbow hair to long and secret rainbow hair – secret meaning "hidden". Why hidden because it has a tricky dying technique wherein it hides or conceals a vibrant rainbow of colour beneath the natural colour of hair.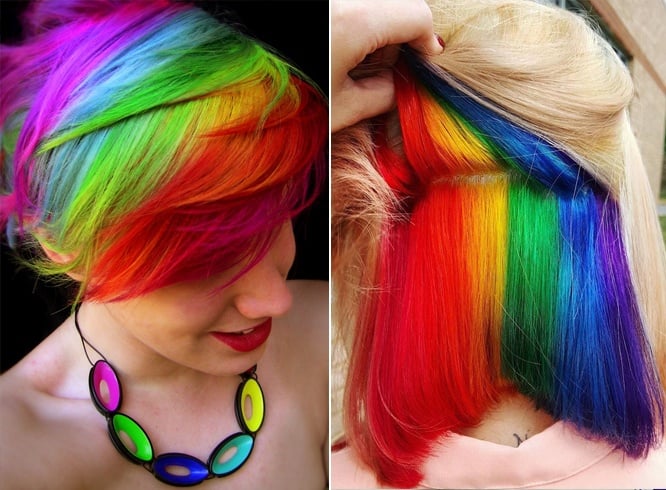 Athena Golden, hair stylist and the colourist behind the dye job shown above is reported to have said "Hidden rainbows are placed in spots not normally seen unless the hair is up…We usually place layers to give the peekaboo effect." Such is the flexibility of the secret rainbow hair that you can hide it in the office at the same time flaunt it in corporate situations which are flexible.
[sc:mediad]
How To Do Rainbow Hair
Cool, bright, summery; tell us any girl who wouldn't want to be surrounded with colors she loves. Here are some helpful tips on how to dye your hair rainbow. You can call it rainbow hair tutorial.
When it comes to rainbow hair dye kit, you can go for some of the brands such as Manic Panic Semi-Permanent Hair Color Cream which is used in plenty of salons; Special Effects SFX Hair Color Dye which is the hair dye of choice for those of you wanting rainbow head; Joico Vero K-Pak Color Intensity Semi-Permanent Hair Color amongst others.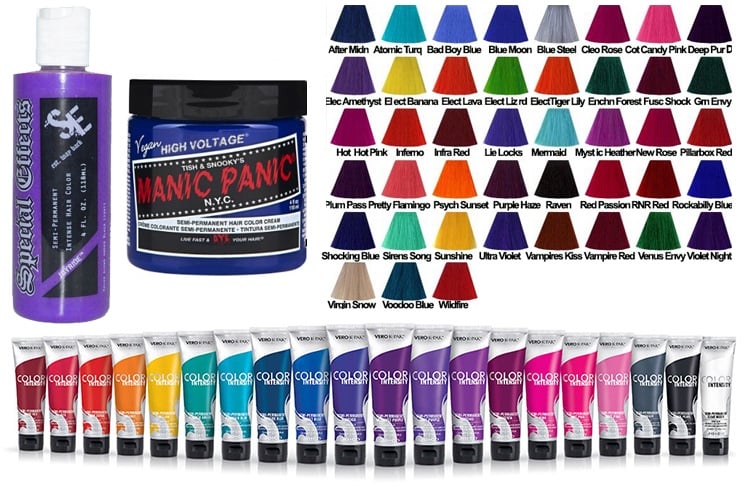 1. Hair Bleaching
Most of the females who want to get rainbow hair are perhaps not aware of the fact that in order to get rainbow hairstyles of their choice, they will have to get their hair bleached first. Bleach is the go-to product before you apply the color – whether for dyed rainbow tips, just streaks or full color over the complete head. If you skip the bleach, chances are the colour will wash out and won't stick on the hair.
Once you are through with the bleaching process, wash, condition, and blow-dry your hair before you go for any sort of rainbow hair color.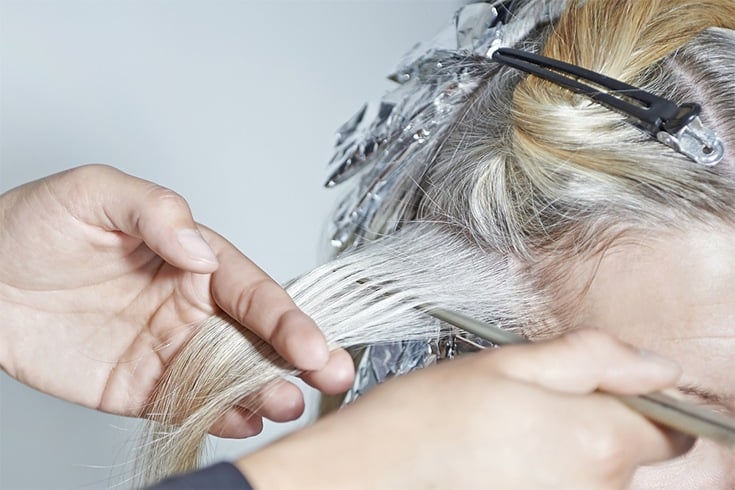 2. Choose Your Most Loved Colors
Feel free to choose the rainbow colors of your choice. The trick is to choose and combine a single colour with other colors to get the rainbow effect. Make sure that the two colours you pick go well with each other, before you start to apply them.
[Also Read: Hair Color Ideas]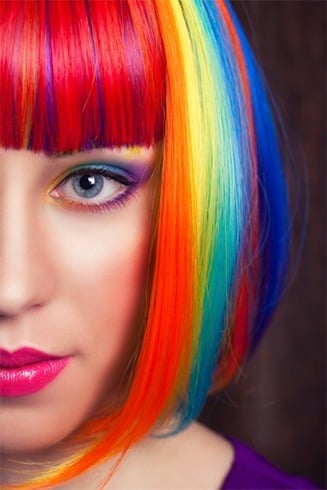 3. Pick The Rainbow Style Suited To Your Style
If you are in a respectable and higher position at work, you can't have your hair looking rainbow bright. But yes, you can dye your hair ends in whatever rainbow colour that pleases you the most, and keep your hair "up" when at work, and "down" when it's play time. If you work in the art studio, then rainbow hair is granted!
[Also Read: Emo Hairstyles]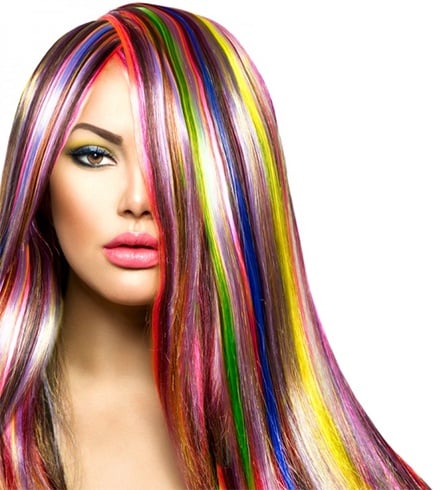 Now tell us which rainbow hair color ideas have made you a fan and which you plan to get it done.
Images Source: pinterest, lionesseflatiron.org