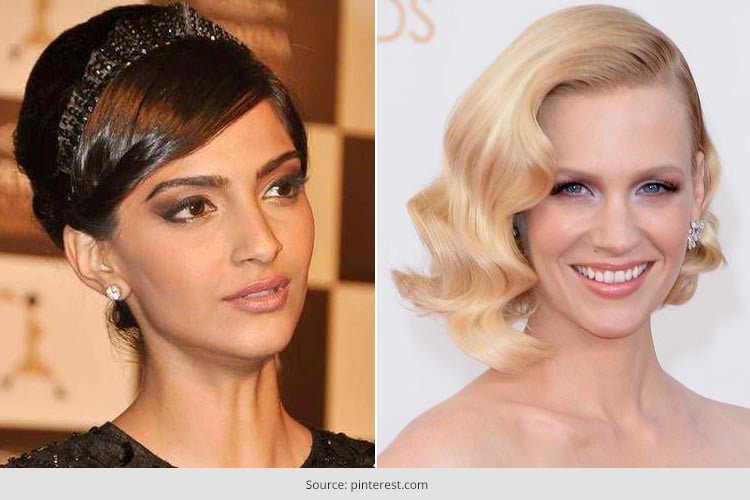 Retro style and fashion have never actually become outdated. Though we call it vintage and retro, they are in fact very popular with ladies all around the world. So, not just regular women, but A-list Hollywood and Bollywood celebs too are going all the way to look vintage. And they look timeless.
A lot of movies in our generation too have been inspired by retro fashion. In Hollywood as well as in Bollywood, there are retro hairstyles used in movies. In this article, we will talk about all those Hollywood and Bollywood movies which have been inspired by retro and vintage fashion. Let's start with Hollywood:
Great Gatsby: Pure Baz
Great Gatsby was all about opulence, glamour and lots of fringes. Great Gatsby is pure fashion and most of the characters from the movie have worn glamourous and retro vintage hairstyles.
For your Great Gatsby look, your attire is all about beautiful silks, chiffon and laces! The idea is to choose a fabric that will drape effortlessly around your body. For accessories choose dresses which have gloves and anything with beads in them. Brownie points if you can choose fans or shell motifs. In Daisy's look in Great Gatsby, retro hairstyles were mostly with the help of head pieces. In most of her looks, she kept her hair slicked back with bobby pins and clips. The more slicked back it is, the more glamourous!
Wear Mary Janes to complete the look!
American Hustle: Pure Updo
When it comes to retro hairstyles, an up do is all that you can think of. And again, elaborate ones are the most glamorous ones too. In the movie American hustle, Amy Adams' wavy and sometimes crimped hair was fantastic.
Here's how to copy Amy Adam's look: Spritz some hairspray and then pull back your hair in a French twist. For the rest of your hair, curl them and then pin the rest of the hair into a pile. Just leave a small section or strands in front of your face to copy her look.
[Also Read: 90's Hairstyles]
You will look amazing in that Amy Adam's updo!
Age Of Adaline: Pure Beauty
Blake Lively's look in Age of Adaline transitions from a beautiful girl in the 1920s to a modern chic effortlessly. In fact, costume designer Angus Strathie made sure the transition from each decade is as accurate and as effortless as possible. From donning cardigans from the 1950s to the long skirts from the 1960s, Blake Lively was flawless in the entire movie.
[Also Read: Quirky Hairstyles By Signs, Astrological Stars And Personality]
For her beachy wave and crimped retro hairstyle look, part your hair into three main sections and twirl them into curls. Create major volume by spritzing mousse in your hair. Take some inspiration from Blake Lively here:
This is one of the best retro vintage wedding hairstyles ever rocked in a modern movie.
And her, oh-so-gorgeous curls here!
[sc:mediad]
Now that we have covered some of the Hollywood movies, let's just talk about modern day Bollywood movies inspired by retro and vintage fashion:
Devdas: Pure Vintage Bong
Devdas is one of the most vintage-looking movies of the recent times. The impeccably designed costumes and Aishwarya retro hairstyle made it a beautiful sight. Most of the looks that Aishwarya flaunted in the movie were very regal Bengali. Her sarees and even her hairstyles were done in a way which would reflect the old Bengal. She usually middle-parted her hair and either left them open or tied.
Parineeta: Pure Married Bengali Looks
Is it a strange coincidence that the best retro looks in Hindi movies are those which have a Bengali influence? Well, the same was true with Parineeta as well. Vidya Balan beautiful rocked the Bengali look with hair let loose and with curls and usually had strands of hair framing her face.
[Also Read: Steps To Achieve The Big Hair Look]
Vintage look always suits everyone. These are timeless and beautiful!