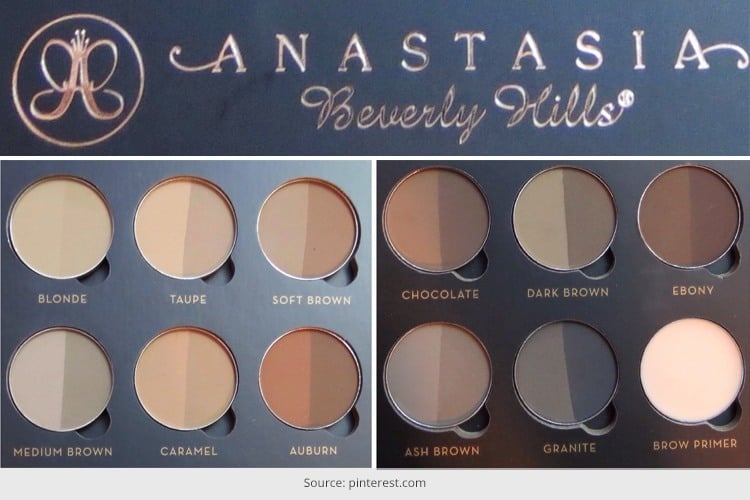 It was all about the pout a few years ago, and now, it's all about your eyebrows! Gone are those days when you had those spiky thin and wiry eyebrows that made you look like you are constantly surprised. After Cara's thick bushy eyebrows made their debut on the runway, women all around the world are going more natural and sticking to eyebrows which are thicker and quite bushy. But that does not mean that you should let it all grow like a weed! You have to groom your eyebrows and so, the search for the perfect Brow pencil never ever ends.
[Also Read: Korean Eyebrow Liners]
This is what celebs looked like after they changed their eyebrow game. Notice how just making their eyebrows in a certain style complimented their look so much!
Well-groomed, thicker and more natural looking eyebrows are always better than their thin and wiry counterparts. In fact, no one over does their eyebrows any more now! And for those of you who haven't been blessed with a bushy pair, we have an eyebrow liner review which will certainly make you buy it! Let's start with the Anastasia Beverly Hills Eyebrow Liner review- The review for a revolutionary eyebrow liner that can amp your eyebrow game in a jiffy!
Perfect Brow Pencil – Anastasia Beverly Hills Eyebrow Liner
What Is It?
An eyebrow pencil par excellence, its rich and pigmented colour can help eyebrows look fuller and thicker in an instant. Sample this before and after picture of the product to know more:
What It Promises?
Like we said before, not everyone is blessed with a pair like Cara Delevigne or like Brooke Shields. Most of us have to bridge the gaps by using pencils like the Anastasia Beverly Hills Eyebrow liner. There are two types of eyebrow liner available under Anastasia Beverly Hills. The first one is the dip pots and the second ones are pencils. You can choose which one you most prefer depending on the coverage you want. The pots are a little cumbersome and may give patchy results.
[Also Read: Choose Eyeliners for Different Eyebrow Shapes]
Compared to that, the pencils are a lot easier to use. Here are the colours available for both the pencil and the pots:
Again, the colour you choose will depend on the natural colour of your eyebrows. Always stick to shades which are closer to your natural colour so that they do not look fake.
[sc:mediad]
Here Is What The Anastasia Beverly Hills Eyebrow Liner Promises:
It is velvety and very pigmented and gives a very nice coverage
The formula is very creamy, but after application, it dries down to a very natural powder finish
It has a spooley brush on its end to ensure that your coverage is even and there are no patches
Combing and blending is a breeze with the brush
The ultrafine and retractable tip helps to fill in the gaps easily and mimics the brow hair
The smear-proof formula promises to stay all day long and also look natural
Dayuuum! This one looks pretty fine. All thanks to the eyebrow liner called MAGIC! Both these ladies have used the Anastasi Beverly Hills Eyebrow Liner in chocolate.
Check this one out too:
Is It Worth The Money?
If you are a stickler for the right shade of eyebrow colour, a clear and even coverage and generally awesome looking eyebrows, then this is what you are looking for. For Rs. 1500, it is quite the steal and actually lasts for a pretty long time too. Even if used daily, one eyebrow liner is good enough to last for at least a month.
[Also Read: Eyebrow Filling Tips]
Our Verdict!
If you love some really nice eyebrows, then this is your game! It's a little difficult to find in India, but we believe this is a very sound investment. Here are some other products that might interest you:
Let us know in the comments how your experience was!