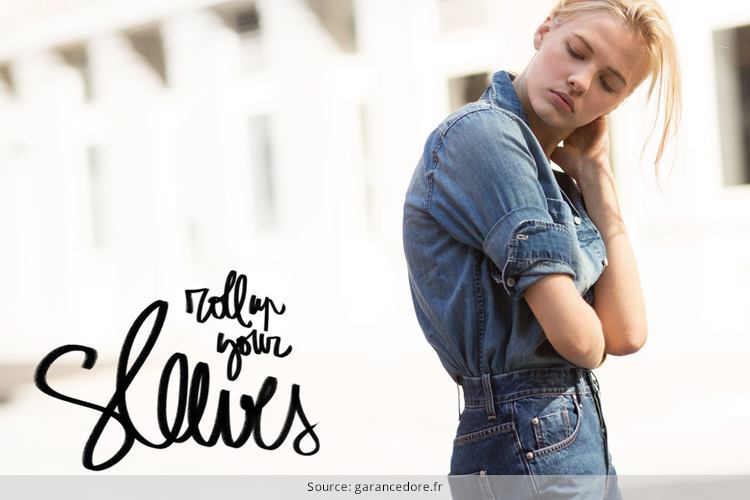 Summer seems not to leave this part of the map, ever. And all we want is to roam around in the bear minimals. Unfortunately, this can't be put into practice as most of the time we are in full sleeve garments, sometimes to save us from the scorching sun and at times to abide by the dress code laid by the corporates. This can be really uncomfortable at times. So, we suggest why you don't just roll up your sleeves.
Let's see when, where and How to Roll Up Your Sleeves
Absolutely! You will look totally cool and smart by rolling up sleeves for some serious talk, yes, you can talk business as well with your sleeves rolled up.
Roll Up Shirt Sleeves
Most of the multinational companies these days have strict dress codes. And many of them insist that you wear shirts to work Monday through Thursdays. Here's the deal. Wear the shirt with full sleeves, but roll them over till a little above your wrist. It will give a sense of sincerity to your overall appearance when you are half way dunked into your laptop. Even during your meeting with subordinates, you could keep your sleeves rolled up. This will give you ample opportunity to show off that expensive watch you bought over the weekend.
Rolling Up Sleeves of T-Shirts
Roll up your sleeves of a T-shirt, even if it is a half sleeve T-shirt. Apparently, this is a style tip that can be embraced by both men and women. If your sleeves are a little too loose for your biceps, just roll them over till they fit well. The rolled up hemline of the sleeve will highlight those arms enough to catch the attention of the onlookers. Ladies might not want to flaunt biceps, but this style gives an added make-over to your boring old T-shirt.
[Also Read: Different Ways to Layer T-Shirts]
Dresses
Rolling up the sleeves of long denim shirt-styled dresses is the next big style statement. Best part – it is totally effortless and time saving. A few twists upwards and your boring dress becomes very peppy and in-tune with the street style.
Rolling up Jackets
Not only with the first layer of clothing, but you can apply this trick with a second layer of clothing as well. A casual or a formal jacket – the sleeves of both of these outfit can be rolled up to give a very chic look to your appearance. This style works magic on both the genders.
Old Tops
Not only with shirts and T-shirts, but you can also try the rolled-up sleeves style with more girly tops too. All you need to is keep the sleeve of a full sleeve top rolling till the edge of your elbow. You will be surprised to see, how a simple modulation in this regular garment gave it a new style and added a glam quotient to its appearance.
[sc:mediad]
Roll to Unsleeve
Ladies, in case you have an ordinary top lying at the back of your wardrobe with nothing interesting happening with it, you may just re-vamp the entire look of it by just rolling up its sleeves. Roll the loose ends of the sleeves of your top or blouse till the end of your arm. This will create an illusion of a sleeveless top. The best part of this trick is that you don't have to chop off the sleeve completely. So if you don't like the sleeveless look of this outfit, or if are required to wear it with the sleeves to a more conservative occasion, you can just roll them down.
How to Roll Up Your Sleeves
Let's look at ways to roll up your sleeves
Ways to Roll Up Shirt Sleeves
[Also Read: Different Ways to Style The Button Down Shirts]
Try out these simple tips to renovate your old closet. Neither do you need to chop off things with a pair of scary scissors, nor is any cumbersome needle and thread business involved. All these styles can be achieved in less than 5 minutes. And what's more? There is not a single penny you spend and yet you have your old outfit right in front of you, stylishly altered. So just keep it rolling!