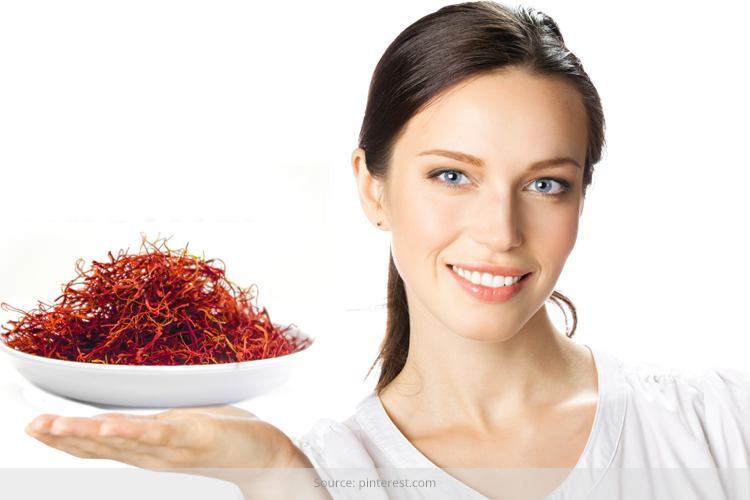 For a bride-to-be, her skincare regime is one of the most crucial things. Before the wedding, there are tons of things that she will need to do, but one thing that's most essential is to take care of her skin as a part of her wedding preps.
In our daily lives every day, we encounter dust, pollution, stress and food that is not good for our skin. Slowly and steadily we are damaging our skin and body too. This is why it is essential to actually take care of your skin as soon as possible. Just doing it before your wedding is not enough! The best cream for bridal makeup that we can suggest you is putting kesar in your cream! Yes, it's a natural product and you will be able to see the difference in your skin in just a few uses.
[Also Read: How To Use Saffron For Skin Lightening]
Saffron is literally a magic potion for a bride-to-be! Saffron for skin glow is a proven fact and with brides who have radiant, glowing and happy skin-you can be sure that it was saffron that has made all the difference! One of the bridal makeup tips that you will often get is to prep your skin well before you use any kind of makeup on it. That's very true because using makeup often will make your skin breakout and if you don't take proper care of it, your skin will grow old prematurely!
[Also Read: Turmeric For Skin Care]
Saffron For Skin Fairness:
Most brides have a haldi ceremony. In this ceremony, haldi or turmeric is put on the bride. But did you know that kesar is also a very important ingredient used in this ceremony? For years it has been proven that saffron works perfectly for a fair skin and regular and consistent use will actually make a difference to your skin. Kesar for fair skin is something that all brides should know and incorporate in their haldi ceremonies. Look at the ethereal glows of these two brides. We are sure this is the magic of saffron!
[sc:mediad]
How To Use Saffron For Skin Glow: Face Packs That Will Work!
For Dry Skin: Milk Cream+ Saffron
For those brides who have a very problematic and dry skin, you should use these ingredients in your face mask- Milk cream and Saffron.
Milk is for instant brightening and saffron promotes that long term glow. So, if you really want to look good on the wedding day, make sure to make this face pack a regular part of your regime.
[Also Read: Beauty Benefits Of Saffron]
Here is what to do:
Take some chilled malai or milk cream
Take a few strands of saffron
Mix both of them together and let the mixture soak for at least one night
Apply this mixture to clean face and let it stay for half an hour at least.
Wash off with cold water
For Glowing Skin: Papaya + Saffron
If you have a patchy skin, then this one is the perfect way to treat such skin. To revive your skin and give it that quintessential glow, use papaya and saffron. This face pack should be tried by brides regularly a week before the wedding to see that amazing glow. Take a papaya and put some saffron strands into it. Use the mixture and let it stay for some time and wash off with cool water.
There you go! Some awesome tips for a bride to be and her skincare regime!
[Also Read: Moisturizers for Oily Skin]