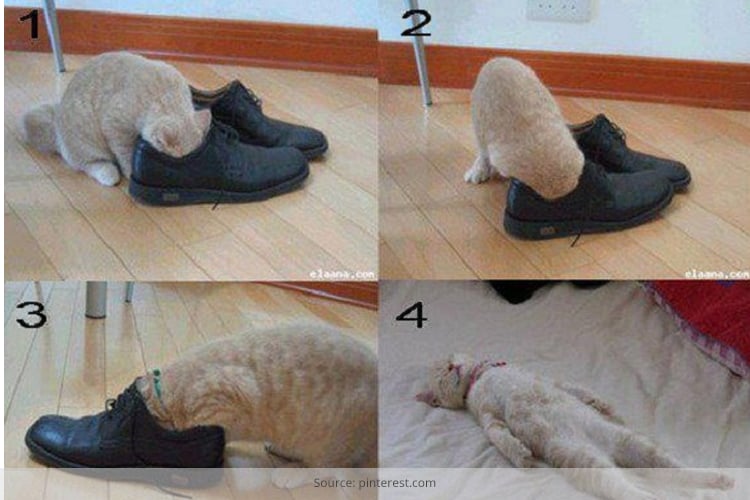 You can now pretty guess what this edition is all about!
My dear fashionista, what is important in life is not only acquiring stilettos, heels, wedges, shoes and sandals in various shades and patterns, but also maintaining them well.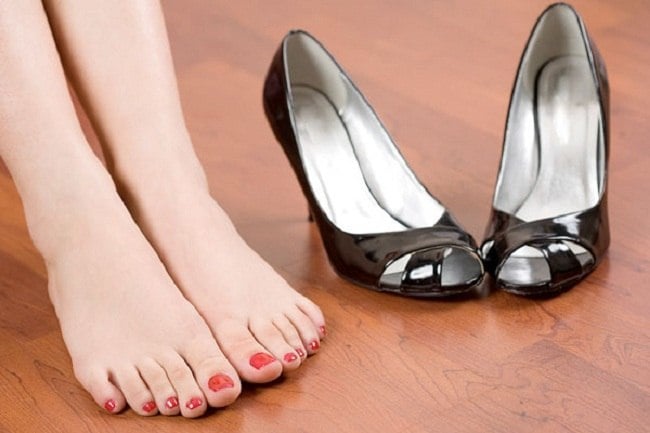 After putting on perfect make-up and donning the right outfit, we just hurriedly rush to find the best matching  shoes to go with the outfit. Day in and out of the shoe rack, we hardly notice that these shoes are gathering dirt and might have become smelly!
Your colleague at the office cubicle might be getting annoyed with the foul smell or your friends might be secretly wishing you get rid of those shoes.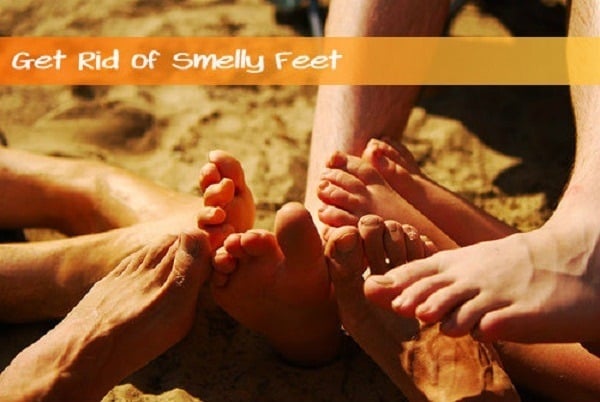 Now come on, we can do better than this! It is time to take stock of the situation and bring out all those dirty, stinky shoes which could do with a bit of cleaning and shining up.
Fashionlady brings to you some cool ways to get rid of stinky odors and emerge with spring fresh smelling shoes:
Tea Bags Work Magic
If you are wondering that how can tea bags help in removing odors, then let us clear up your doubts! This works best for shoes and sandals with a mild odor. To make this trick work, you need to put few tea bags inside each shoe and let it mull there for 2-3 days. Voila!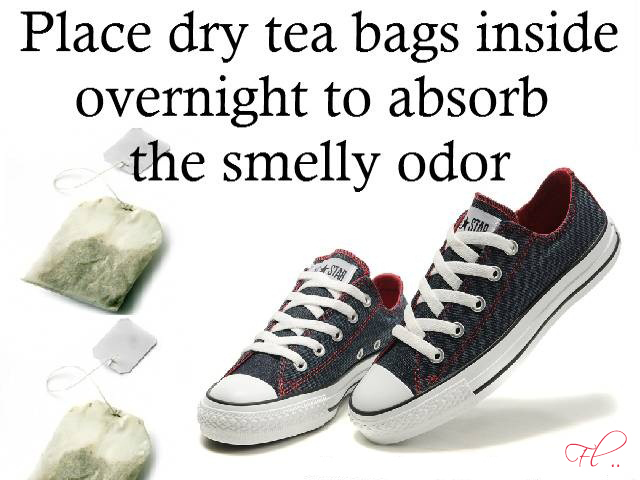 After this little experiment, you end with pleasant and fresh smelling shoes which are good to go on your feet and down the street.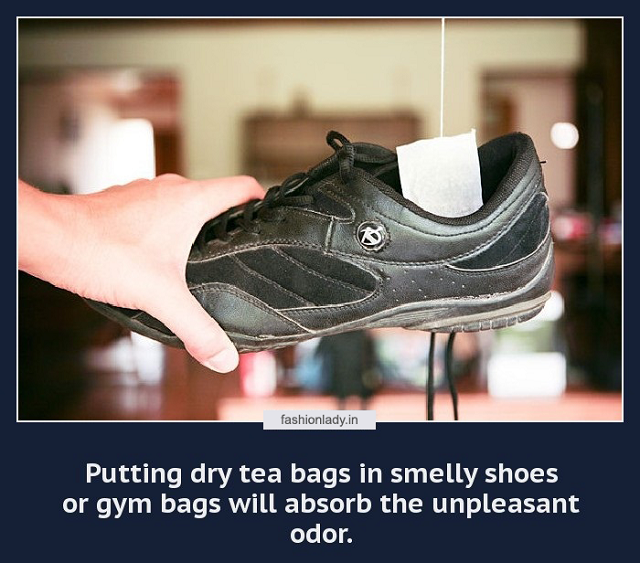 Just do not forget to throw away the tea bags after 2-3 days to avoid messy tea puddles in your shoes.
[sc:mediad]
Wonder Combo – Baking Powder and Baking Soda
This one is a popular classic combination for getting rid of  bad and disgusting shoe odors. First, make a mixture out of these two powders and put it into a pair of cotton socks. Then put this medley mixture into a pair of cotton socks and keep them in the stinky shoes for an overnight spell.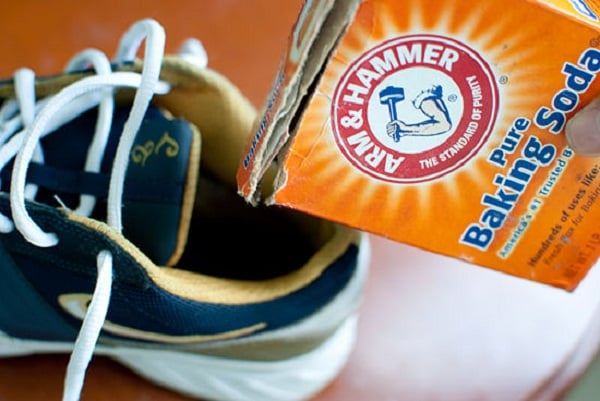 Next morning, you end up with new and dainty smelling shoes. Remember to chuck the baking powder and soda powder socks from the shoes.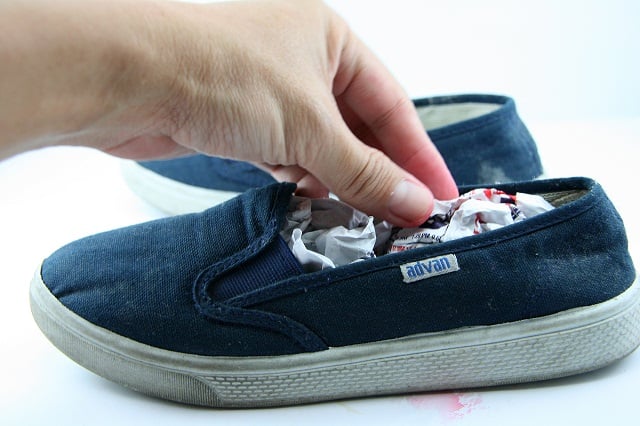 Disinfecting Wipes: This works best for ballet flats and open-toe shoes. Wipe the inside of the shoe with a household disinfecting wipe. In case of removable insoles, take it out and wipe it well. Tada!
Drying Sheets
Use these sheets and tuck them into the stinky shoes for an overnight. Remove them in the morning to get shoes with a fresh, floral smell.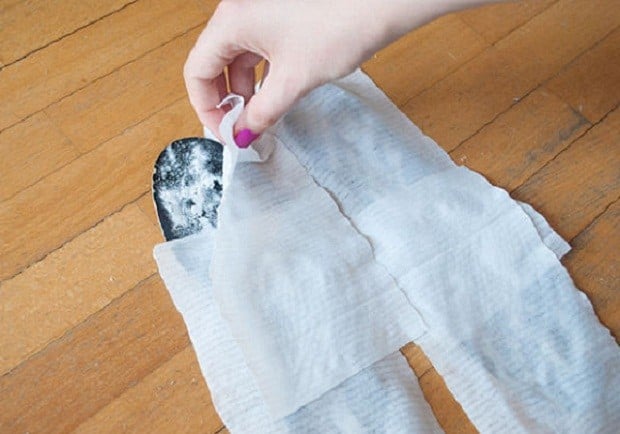 Rubbing Alcohol To Power
For best results, use this trick in combination with other smell removing options or for removing the harmful bacteria festering in your shoes. Take a spray bottle and fill it with rubbing alcohol to spray the inside of your shoes.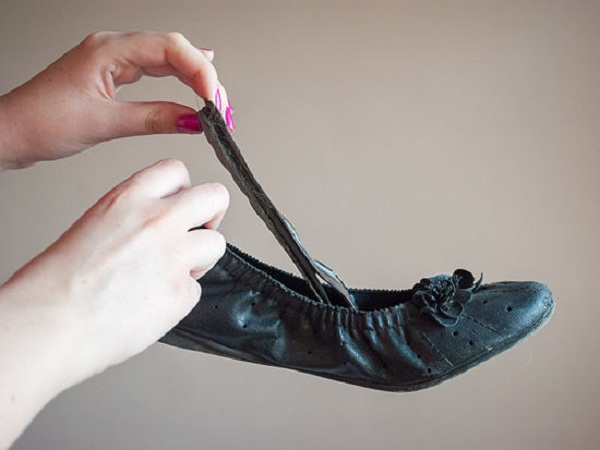 Ensure the insides of the shoes are fully coated and let them soak overnight to ensure the alcohol has time for taking action on the bacteria.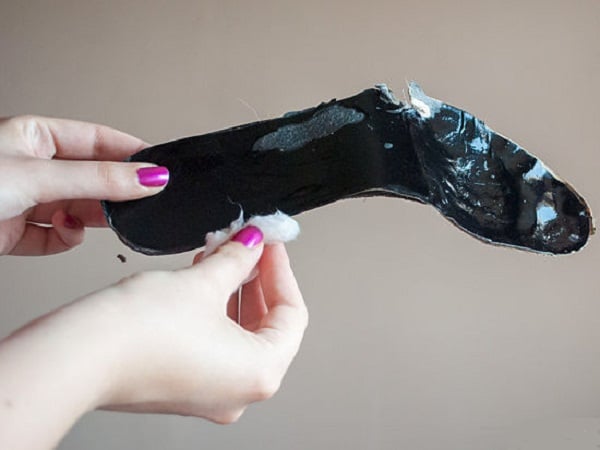 Try these out and get fresh shoes which smell good! Sometimes, the problem might lie in stinky feet and shoes – In that case get a nice, relaxing pedicure to remove the bad smell leaving the feet glowing, fresh and soft.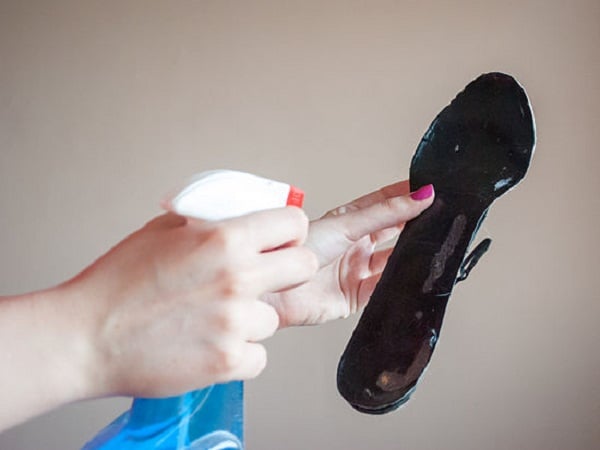 Stay tuned for more such posts!
Images Source: pinterest.com