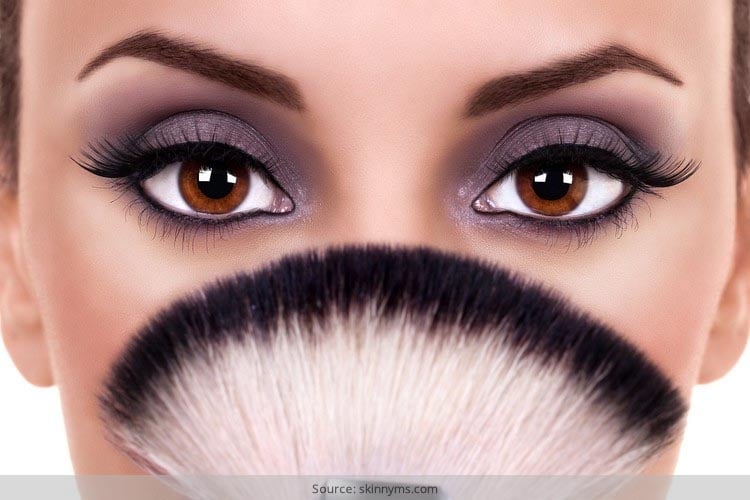 So many songs have been written about brown eyes and their beauty and if you have them brown peepers, you are one of those lucky few people who can dress up their eyes in any way and still look pretty!
Yes, brown eyes are actually every makeup artist's dream and every darn look for eyes look good on this colour eyes. Smokey eyes for brown eyes are actually one of the most popular looks for anyone who wants to look dramatic or sultry with this look. You also do not need to worry for eye makeup for brown eyes. You can invest in a wide range of colours and a little bit of each colour can look amazing to bring out the browns in your eyes.
[Also Read: Best Makeup For Blue Eyes]
Makeup ideas for brown eyes
Here are some looks you can try for your brown eyes.
Here is one easy and among the most popular makeup ideas for brown eyes. You just need a few supplies, especially some or any colour eye shadow for brown eyes, a few eye shadow brushes, concealer, some glitter (if you are keen on glamming up the look) and black or brown pencil and mascara to finish off your look. If you want to give a more dramatic look to your eyes, then you will need to invest in false eyelashes too. Here is what you will need to do smokey eyes for brown eyes.
Smokey Eyes For Brown Eyes
Start off with some dark colour- you can either start with brown or black eye shadow and cover your lid entirely with the shade you have chosen. If you are using a powder eye-shadow, fluff your brush on the container before you draw on your crease. This will ensure that there is not too much powder on your lids.
[Also Read: Reverse Smokey Eye]
Cream eye shadows are your best bet for this kind of makeup. And you can also use eyeliner pencils if you do not have any of these.
Simply line your eyes with the eyeliner pencil of your choice and smudge the colour. You will achieve an almost same type consistency as that of a powder or cream shadow.
Now take a colour which is lighter than any of the shades you have used on your lid. Use this on the upper eyelid and blend both the colours together. Make sure you don't over blend it otherwise the entire colour will be lost.
Pick a lightest colour shade and now highlight your brown bone. A lighter colour will help your eyes pop up more. It is also a brightening effect for eyes.
After you are done with the highlighting, take eyeliner and draw on our upper lash line. The way you draw on your lash line will depend on what you want to achieve in your look. You can either go for a simple single line or you can go for a dramatic cat eye.
Now finish off with your mascara. For a more dramatic look, take your mascara and run it through your lashes two or three times. This will not only curl your lashes, but they will also help you get a more pronounced look for your lashes.
[Also Read: Best Eyeshadow Colors for Different Eye Colors]
There are many more makeup ideas for brown eyes but as we said before, smokey eyes are the most popular and can help us bring you to bring out those hazels or browns or auburns well. Make sure you do not use too much brown for your eyes because they will in the end have a nullifying effect. Use other shades to highlight your eyes. Let us know in the comments which eye makeup for brown eyes you have tried.