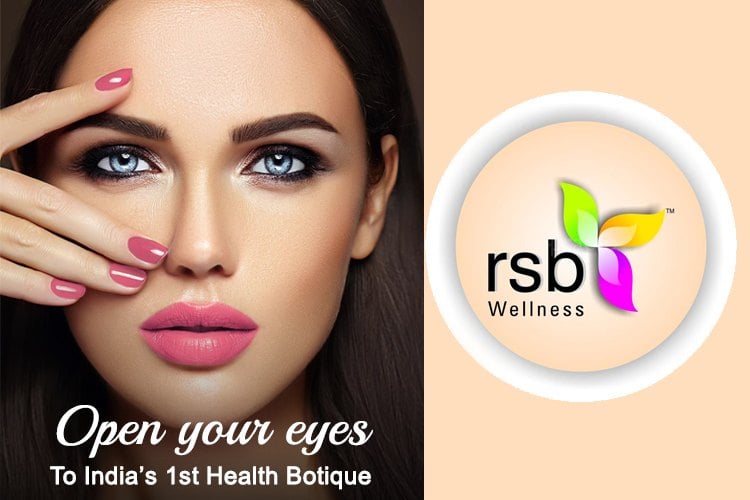 The importance of health and wellness has a way of seeping into our lives motivating us to make amends to our lifestyles, don't you agree? They have become the prime focus of every individual's life. And with every celebrity or favorite sports star giving us major health and fitness goals, it's hard to stay out of the loop.
With the growing need for good health, the competition in the fitness and wellness world is surging. And performing brilliantly by catering to the needs of the people with an experienced professional in the healthcare sector is RSB Wellness, which evolved into one of the first health boutiques in India.
The RSB Wellness clinic located in Bandra, Mumbai, is a pure blend of health and aesthetics and the dream of Dr. Yogesh Gupta beautifully nurtured to life. Being in the heart of the city, it is easily accessible to everyone, from celebrities, socialites to common crowd. With Bandra being the most happening place in Mumbai, the RSB Wellness is gaining both, popularity and is the first stop-and-go for aesthetic services. Right from sensitive and result-prone treatments to beauty enhancements, it's the true place to better one's lifestyle.
Favoring good aesthetic services like hair transplant, skin treatments, skin lightening etc., at best price and with the proficient UK based dermatologist's insight overseeing the procedures, RSB Wellness is racing on the road to excellence. To make you understand the extent of their helpfulness through treatments and the quality of their services, we have unfolded few of their best treatments. Skim through to get convinced.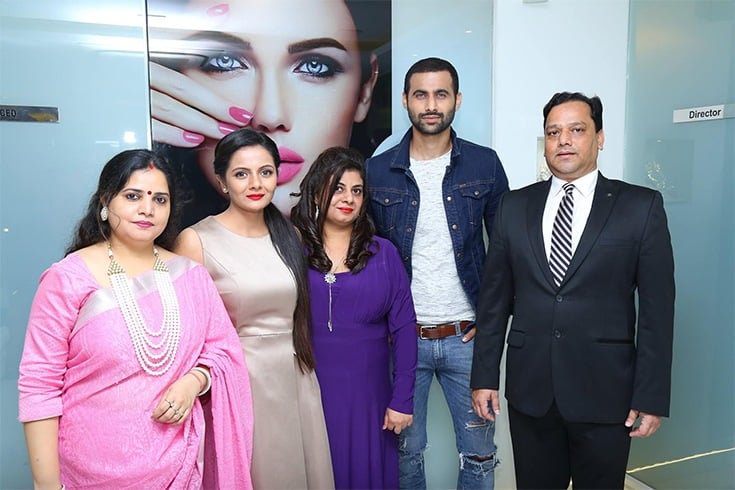 Setting aside the health options, we also would like to elucidate the best quality beauty treatments that RSB Wellness has in store. Right from celebrities to general public, each and every treatment is equally affordable and available. Be it an FDA approved diode laser technique for permanent hair removal or the FUT/ FUE techniques of hair transplant, they assure the safety of their client and render jaw-dropping results.
One major body part the pollution is affecting besides physical health is the skin texture, and RSB has safe, well-guarded laser skin lightening treatments and chemical peel treatments that will help you gain back your lost charm. The treatments being non-invasive and painless, one cannot resist the idea of having a glowing skin and smooth texture.
Most of us often scorn and contemplate on the body contouring techniques but with time, these treatments have proven to be safe, non-invasive and totally effective. And delivering these treatments to the best of their ability are the team of medical professionals at RSB Wellness.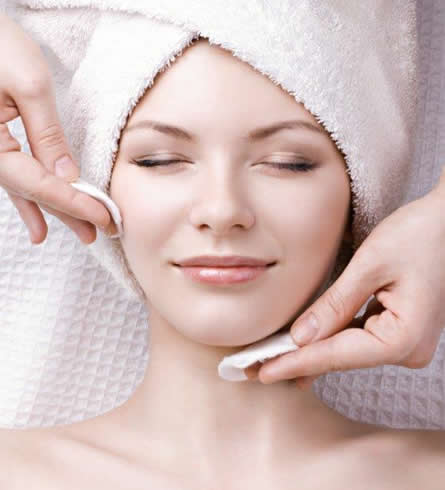 Lastly, who wouldn't want to look young with tight skin and clear texture? We all would! From the famous Botox injections, thread lift, fillers to the liquid lift infusions, every treatment is proven to be trustworthy and effective with RSB Wellness.
Paying attention to the minuscule details like wrinkles, dark circles, moles, warts, and scars and resolving the issues with medical procedures as well as rejuvenating facials, they have grabbed every eye in the town. They also began a new and rarely available service called 'Semi-permanent makeup' which provides a solution or an improvement to badly shaped eyebrows or unhappy facial features.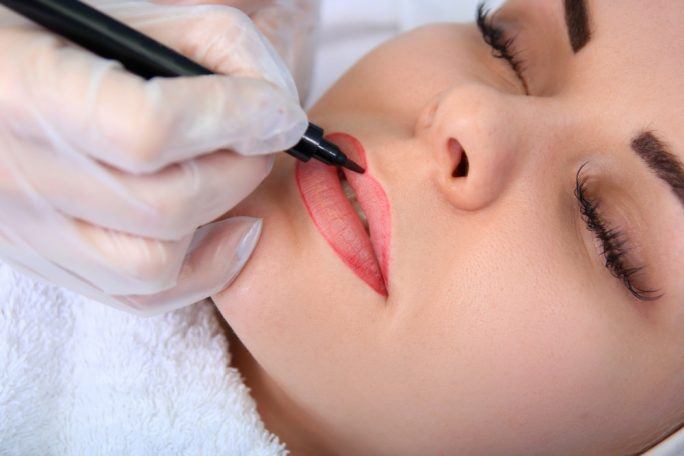 If you are skeptical or totally overwhelmed in choosing the best treatment for yourself, don't worry, RSB Wellness skilled professionals take the burden off your shoulders by interacting with you in finding your needs, perform a quick consultation and suggest the treatment and explain the procedure involved.
Here is the icing on the cake, each treatment package can be customized to meet our demands and also pre-customized packages which address a range of wellness problems are worth every dime. Amongst all the beauty intensifying solutions, the laser skin lightening and detox have to be noted as world-class service by the happy customers.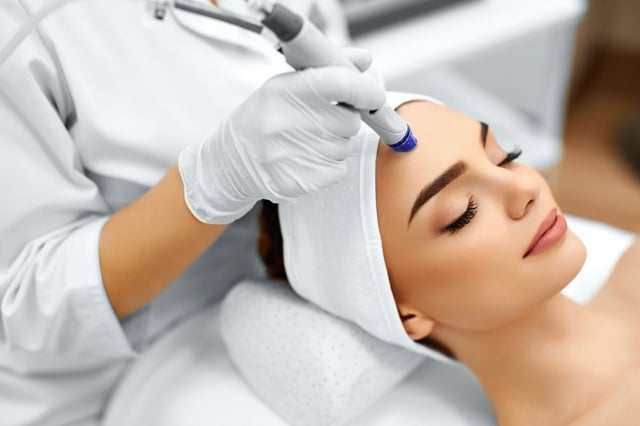 And finally, adding a feather to the cap was the private event organized by Pankit Thakker and Vahbiz Dorabjees Events Company extending a Brand Building Exercise. In attendance to the event were celebrities namely Vivek Dahiya, Karan V Grover, Freddy Daruwala, Drashti Dhami, Sara Arfeen Khan, Mouli Ganguli, Mazhar Sayyed, Sonia Singh, Alekh Sehgal, Poppy Jabbal, Laxmi Rai, Veer Aryan, Rohan Gandotra, Sanjay Gangani, Abhishek Bajaj, Himani, Ashwini Singh, Rafi Mallik, Zaan Khan, Jignesh Joshi who expressed great appreciation of the therapies.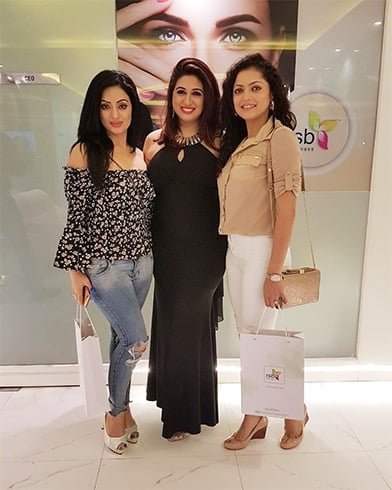 Pleased with the turnover of the events, Pankit Thakker and Vahbiz Dorabjee were noted saying –"It was a great pleasure to do this event, and leverage our clients brand in a novel, fun and memorable manner. The overall event was exciting, interactive, and great fun".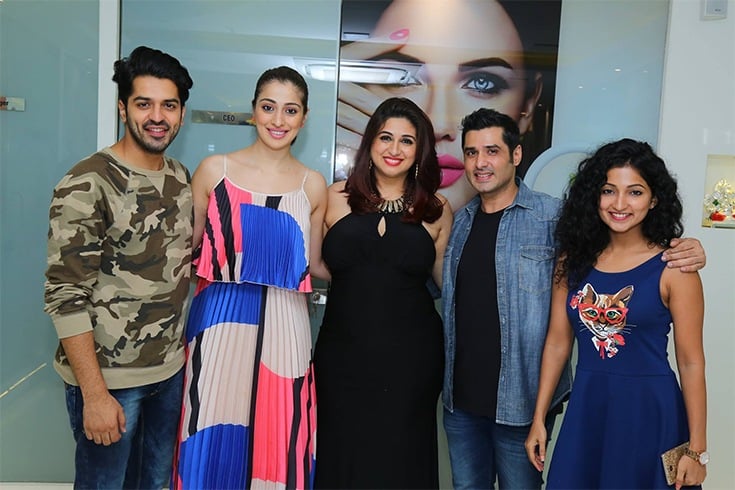 With a great deal of support from crème De la crème, the event rolled out to be spectacular. We, FashionLady held the great privilege in covering the event live along with Zoom, AAJTAK, ABP, INDIA TV, CNBC, TV 18, ANI.
So ladies, don't hesitate to pick illness over wellness with RSB Wellness clinic.