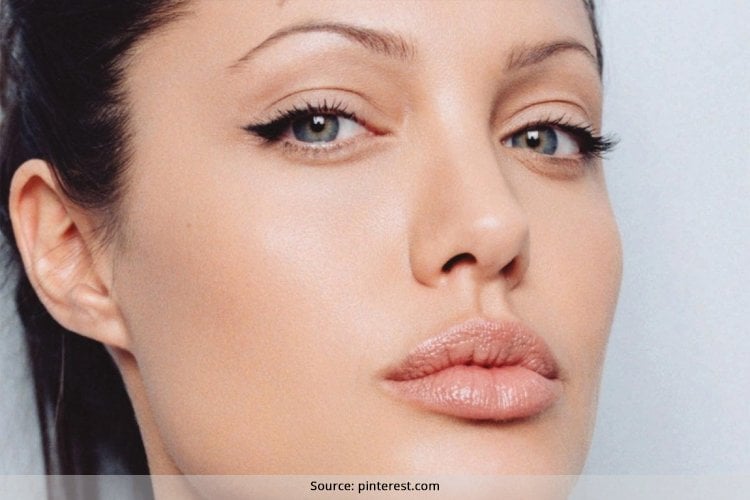 Now look forever young: Effortlessly shaped eyebrows frame and enhance the beauty of your face. The cosmetic tattoo can instantly give a lift to the eyes and lips, thereby enabling you with a forever-kind youthful appearance.
Eyebrow tattooing is an ideal treatment if you have to use a brow pencil on daily basis to hide the patchy or adjust your non-existing eyebrows. It is also superb for alopecia or chemotherapy patients.
In permanent cosmetics, there are varied options to choose from including powder mist, a soft penciled look or individual hair strokes to create the most natural 3d effect.
Even different beauty concerns such as no hair due to over plucking, sparse or naturally very thin eyebrows can get a make-over by adding fullness and definition without compromising a natural look.
[Also Read: Eyebrow Tattoo]
How Permanent Makeup is done
First and foremost, before we continue with this, hope you are aware that the tattoo removal can cost you a bomb. The only tattoo side effects is the extra cost that you will have to bear to get it removed. So think twice before getting inked.
You need to first select the design and the method during your consultation before the procedure itself
 Before getting permanent makeup, you're required to go through a patch test on your skin so as to check if you're allergic to the pigment that will be used
Using a hollow, vibrating needle, the technician will induce the pigment into the top layer of the skin. Each time the needle penetrates the skin, a droplet of pigment is released into the hole the needle makes. You will feel a slight stinging
The expert then applies a topical anesthetic to the area to be tattooed in order to make it numb. The healing process can take from 4-14 days, and it takes around 1-2 months to get the adjustments of color and shape after the initial procedure of tattooing
At first, the color will look dark and shiny, and the surrounding tissue will be swollen and red. You can use a cold compress to reduce swelling and antibiotic ointment to help prevent infection
[Also Read: Craze of Cosmetic Tattoo]
The good side of cosmetic tattoo
The benefits of cosmetic tattoo or permanent makeup are endless and will vary depending on individual requirements and taste.
Permanent cosmetics can also help cover up unsightly scars, and do not wash away, smudge, or fade in a few hours. The results can last for years.
Permanent cosmetics enable the users with a way to save time and help them gain the confidence and appearance they have been craving for all these years. With micro pigmentation, there's no need to spend time and money on makeup routines that only provide temporary results.
Eyebrow tattoos that are a new thing in town is also a craze among women. Fuller brows changes the way you look completely.
And the bad side
Let me not encourage you to go for a permanent make-up without making you aware of the side effects. It would be a sin if I don't warn my readers.
[sc:mediad]
Permanent makeup also comes along-with various complications, such as allergies to the pigments, formation of scars, granulomas and keloids, skin cracking, peeling, blistering and local infection. The use of unsterilized tattooing instruments may even invite serious diseases such as HIV and hepatitis. These could be serious tattoo side effects.
On the other hand, removal problems may also ensue, due to patient dissatisfaction or regret, and they may be particularly difficult to remove from places specially eyelids and lips without leaving permanent ramification.
[Also Read: Permanent Tattoo vs. Temporary Tattoo]
Tips to help you getting your tattoo safely
You should carefully choose your cosmetic tattooist and should check-out their authentication and years of experience
 Thoroughly go through your tattoo artist's credentials
Ask them to let you speak with their former clients
Also check for before-and-after photographs
To avoid infections and ensure professional results, it is important to work with a licensed aesthetician, ideally one recommended by a plastic surgeon
 Make sure the aesthetician uses sterile gloves and sterilized equipment
Hope this article on advantages and disadvantages of tattoos helps. Please consider the tattoo side effects before concluding on getting a permanent tattoo done.