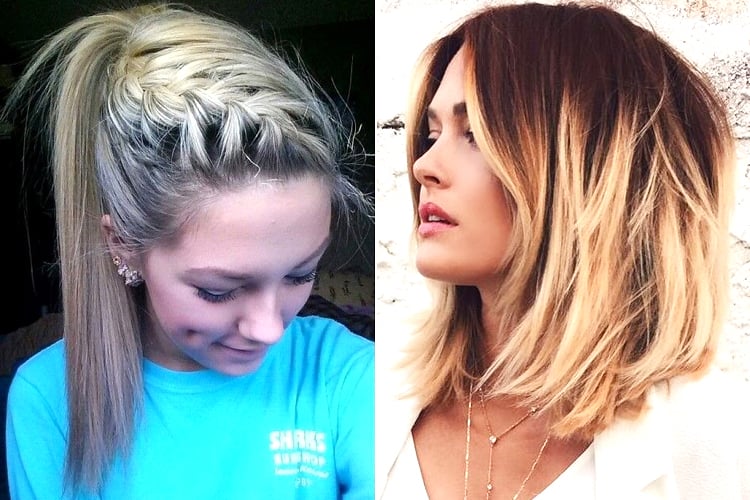 Hairstyles define individualism and personalities across the globe. We sometimes wear it long and sometimes short, some of us women wear it cropped and some go shaved with a quiff-whiff touch and more. We leave the choice of hair dressing to you, since only you would know what rocks your boat the best. However, instead of being in the dark about what the hairstyles trends for 2017 are when it comes to hairdos, we would encourage you to read this post on 2017 hairstyles trends. This is because, fashion and lifestyle has a fabulous circle to immerse into. And with that being said, we would like to show you a few hairstyles that were famous in spring 2016 and can be retouched or tuned to work as 2017 hairstyles trends – take a look!
[Also Read: Easy Prom Hairstyles For Long Hair]
Spring/Summer 2017 Hairdos That Is Trending
There are quite a few Spring/Summer hair styles to keep a watch on this season.
1. The Messy Blunt Bob
Gone are the days when PYTs and working women copied Victoria Beckham on the sleek bob blunt cut hairdo. In this day and age, women love it a little messy and we are talking about their tresses here. Styling them with nothing, but using your plain fingers- the deep thick semi-messy blunt bob is a promising look for spring.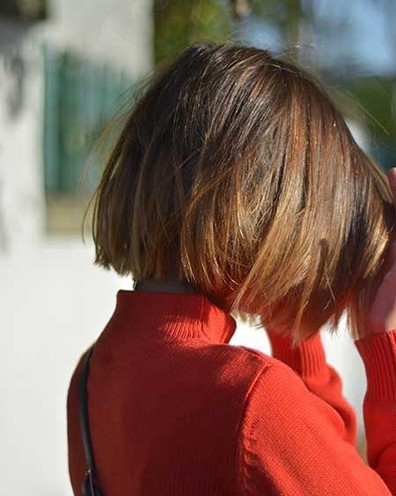 2. The Sleek Straight Jane Look
No frills and no mess for some of us girls with shoulder length hair, the trends around show us the sleek straight nerdy Jane hairdo; quite simple to achieve and very easily manageable for work and for college too. Conditioning the hair and working on the reverse shampooing regime works like magic for such hairstyles. We hope you've read the post on 'reverse shampooing', we spoke about a few weeks back.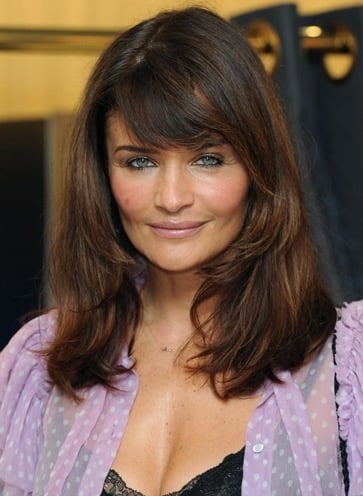 3. The Side-Boy Cut
A little longer than the pixie cut and shorter than the blunt bob, the side-boy cut is a rage, coming back to hit the offices and streets. Instead of letting the hair fall over the eyes, the bangs in front are kept short to fall an inch over the eyebrows.
[Also Read: Rihanna Hairstyles]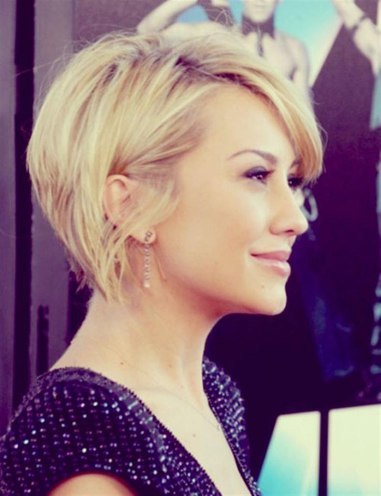 4. The Bouffant Bun
Since the season of spring would also be a time to make merry and party while the winds still are nippy, the bouffant bun it seems will stay strong as a fashion statement for office parties. Quite simple to style and easy to wear, with or without the use of accessories too, the bouffant bun is elegant and quirky in its own ways to flaunt- we leave that choice to you.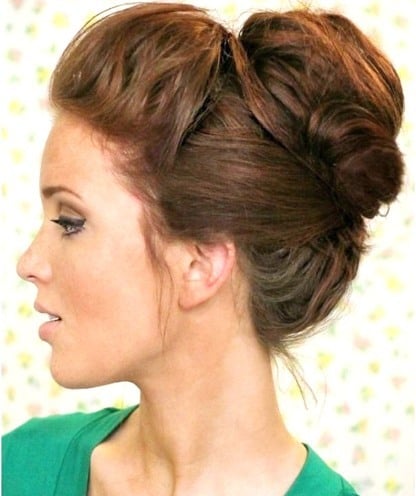 5. Blunt Bangs
You could have straight hair, curly or wavy hair to flaunt, but do get blunt bangs if you have a diamond shaped face. This would help contour the face to look full and healthy. The blunt bangs as shown hide the large forehead making you look ultra sassy and feminine at the same time.
[sc:mediad]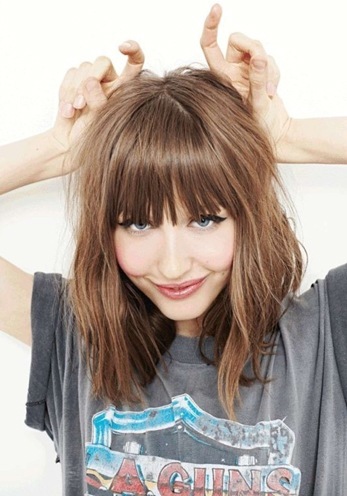 6. Spikey Shags
We've seen a lot of women sport the shags last year, and many did it with utmost confidence that too. if you have neck length straight hair and wouldn't want to play with layers; think of shags. Shags can be conditioned with mousse or hair styling products to stay put all day long. Easy to wear to work and the style doesn't take much time to emulate too- spikey shags are haute.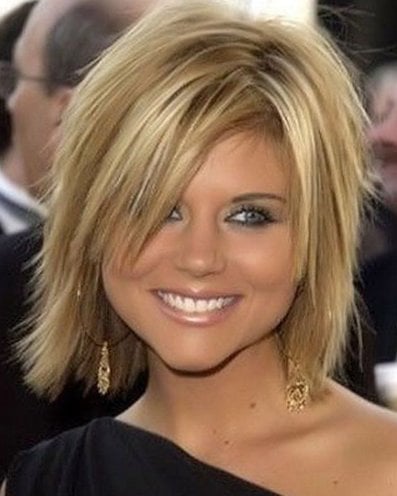 7. Braided Top Notch Pony Tails
For women with long hair and looking for latest hairstyles for 2016, the braided top notch side pony tail seems to be the hauteness factor they would want to flaunt. Spring would see plenty of college-goers especially pairing the look of the top notch braided pony tail with street style wear; the same was in 2015 as well!
[Also Read: Classy Yet Super Contemporary Hairstyles For Women Over 30]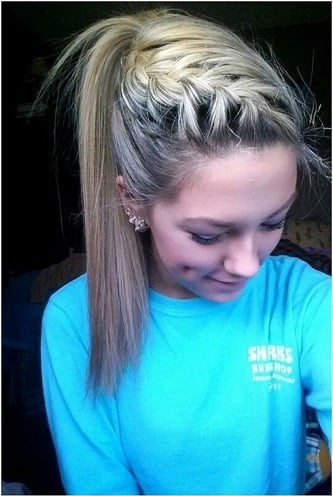 8. Side Bang Sweeps
Side bang sweeps were first seen on many music videos in 2015, and the trends died down as the summers left. However, with the nip in the air and winters on in full swing, we can expect the style to wear a crown until summer.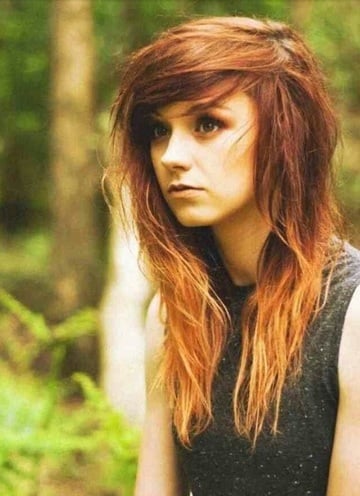 9. Twist And Curls
There would be many who would sport the half up half down twist and curled bouffant waterfall hairdos, and this would be a trend at weddings, sangeets, mehendis and events where the glam factor is always the highest. Brace yourselves for the one of a kind look on each PYT.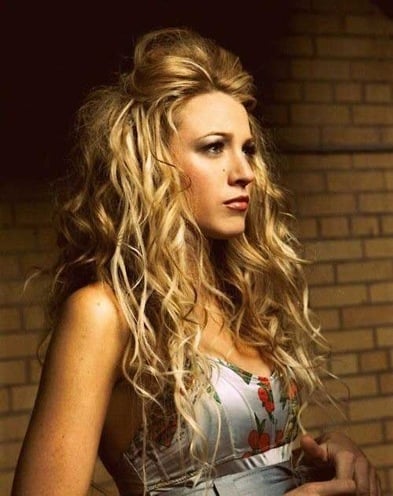 10. Curls With Layers
Pretty chic and very feminine, curls with layers for girls with short hair would be a ravishing trend in 2016. Perfect for college goers or the working woman who doesn't have the time to style up each morning, the curly layers would be justifiably chic to try!
[Also Read:  Brigitte Bardot Hairstyle]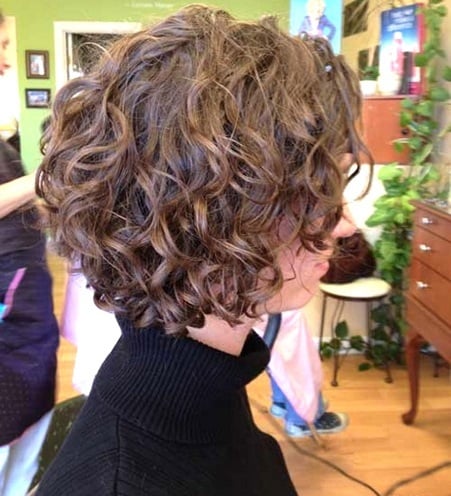 11. Half Up Top Knot
One of the trending hairstyles for women is the half up top knot which is already been sported by a lot of celebs. If looking casual and chic is your mantra, then this is the perfect hairstyle for you. There are a number of ways to flaunt this trend. So pick your favorite style and flaunt it.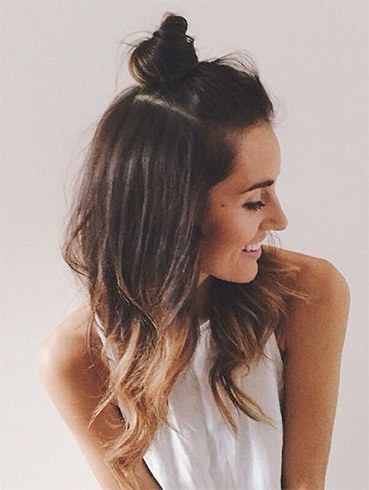 12. Beachy Waves
Beachy waves have been in the scene for quite sometime. But it is definitely going to pick up pace and would be one of the hairstyle trends to watch out for. The beach wave hairstyle is a perfect match for your boho look and it would surely be a trendsetter.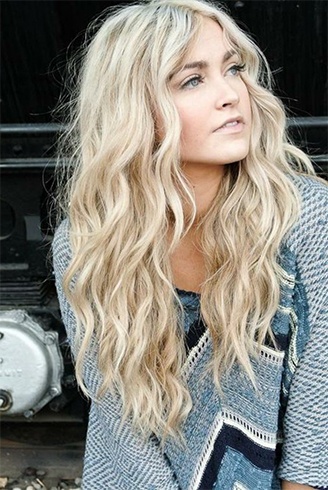 13. Shag Haircut
While searching for haircut ideas for women, we are sure you would come across the shag style. And, if a short hairstyle is what you like, then we you would definitely love this shag haircut. Shag haircuts are quite modern in appearance and can be styled easily. You should choose a shag style depending upon your face shape and your hair thickness.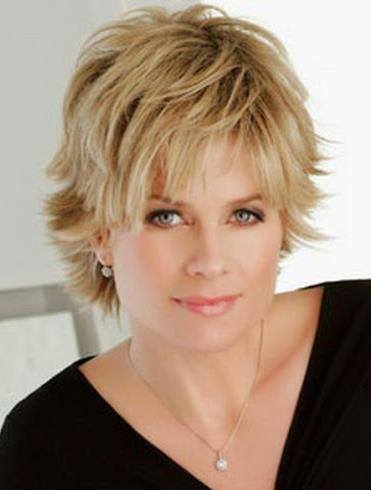 14. Long Bob With Fringe
Though long bobs have been around are not really a new hairstyle for women, however, the emerging trend is that of having a long bob with a fringe. Depending upon your face shape, hair texture and comfort levels, you can choose either long or short fringes, blunt or rounded fringes, angled or sweeping fringes.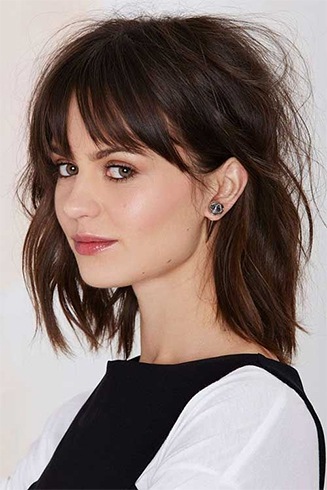 15. Bun Hairstyle
Once again, not a new hairstyle yet this would be one of the trending hairstyles for women because gone are the days when you would simply put up your hair in a bun style. From ballerina updos to low bun to braided buns to twin buns, you would be spoilt for choice.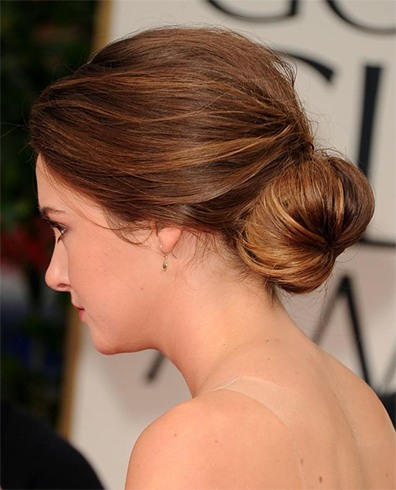 Do you have your own predictions on what the hairstyles for women spring would be like? Do write in and let us know.
Images Source: pinterest.com