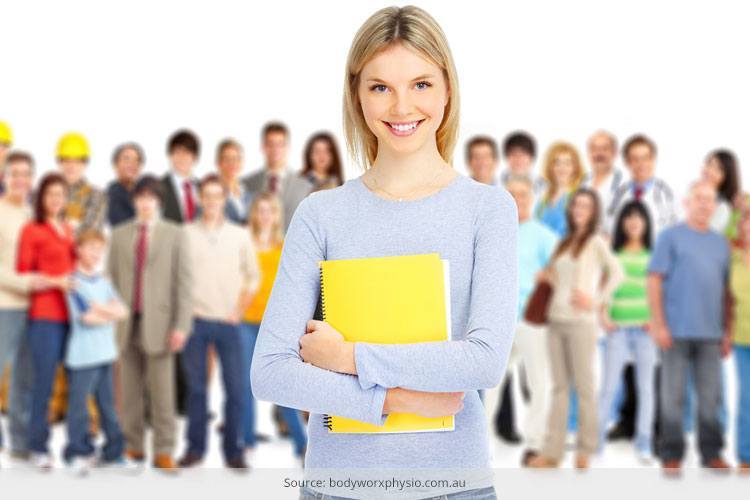 Self confidence is the ability to believe in you to accomplish and face any task, no matter the odds, no matter the difficulty, no matter the adversity! In brief, the belief that you can accomplish it is self confidence. Some will go mumbling to themselves, "oh I don't have it", "I'm so shy", "I can't do it", so on and so forth. It is for the pessimist in you that you should go ahead and read ahead our list of top 7 secrets to killer confidence.
1. Dress to Impress. It goes without say, when you dress well, not only you feel great but also your confidence resonates with people you meet. It has an impact on people since they form opinion of you based on 'what they see' even before you open your mouth. Try selling a diamond ring in half pants or asking out a fashionable girl in your PJ's…well?! So, dress professionally and sharp as per the event.
[Also Read: Fashion Tips for Women on How to Look Fashionable]
2. Believe in yourself. If you won't believe in yourself, then who else will? It is a sad part that as humans we often get down trodden by negative remarks from people all around. That is the time to show, "No matter what" attitude, because that time no one is going to show faith in or appreciation about you. You have to be the one believing in yourself and your attributes at that time and remind yourself of what all you're capable of and you're past victories. People with undying faith in them, come out as winners in all possible scenarios. So keep your head held high and you'll look and do great at all times!
3. Do NOT compare yourself with others. Every individual is a knight in shining armor of their life and for their life. We can in no situation compare ourselves with others, based on our looks, or attributes or our assets. Every person has gone through a different path and holds a different story and each story can be very interesting if we're determined to work on it; i.e. on ourselves, without having or needing to compare ourselves with others.
People, who know this secret, stand out in a crowd and you'll know they're someone!
[Also Read: 7 Habits of Highly Successful People]
4. Communicate your doubts and worries often. Working on your communication skills can take you a long way through many or rather say any aspect of your life. Communication can include how to deal with particular natured people to pronouncing your articles and perfect use of words, and having a good general knowledge on various subjects. People of high status are expected to be thorough with their grammar and vocabulary. So you see it can give you a power of 'eminence' over others. The correct and most impactful use of communication makes people downright influential and attractive. So it's always better to hone these skills.
[sc:mediad]
[Also Read: 9 Signs That You Are an Independent Woman]
5. Use Right Body Language. Body language is a non-verbal communication, to express our emotions with the help of facial expressions, body posture, eye movement, gesture, etc. It can be conscious or subconscious. It is rare to have a total control on our subconscious body language. However, people who practice positive and commanding body language are proven to be highly influential. Chin up-stomach in- butt out-eye contact. There you go!
6. Never blame. Confident people never blame anyone for anything, not even themselves. Instead, they look for solution, if anything goes wrong. They understand the fact well that we all our but humans and to err is human nature.
7. Compliment often. Last but not the least, confident people compliment others. It leaves others feeling good and confident in them and thoughts about 'the influential one'. Complimenting also shows a sign of having no insecurities and love for one self and respect for what others have in them. So, always look for something to compliment about when you meet someone new, or even when you meet them later.
These were the 7 Secrets to Killer Confidence, which can skyrocket your success in any field. Enjoy practicing them!