Looking to flaunt a daring lip statement? Think no further than the black lipstick. This bold shade can be pulled off with the right amount of confidence and precise application. For starters, you should find a black shade that matches your skin tone. Then, you should master few other tricks on how prevent the color from feathering.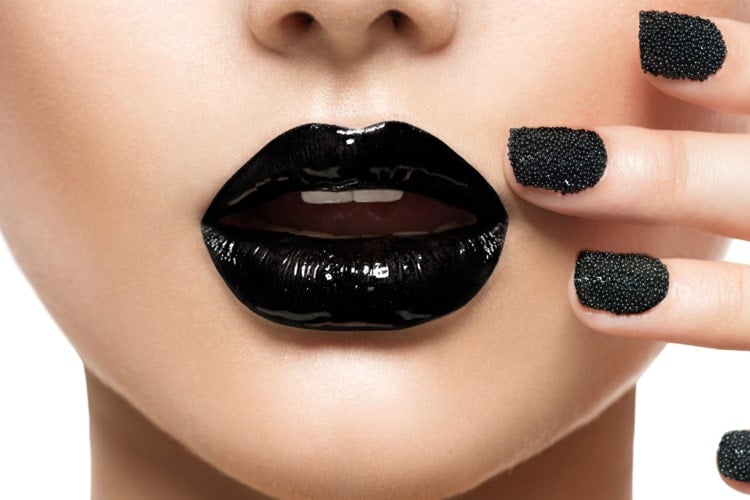 Well, lucky for you, we have rounded up five amazing tips on flaunting the opaque, black color.
Below, discover the black lip shade for all types of skin tone, as well as tricks for applying the dramatic hue!
Tips on how to Wear Black Lipstick:
Here is everything you need to learn:
1. Prep Your Lips:
Before applying the black lipstick, it is important to prep your lips for a smoother finish. One simple tip to keep the lips hydrated and managing a smooth application. You can achieve this by brushing a toothbrush gently over lips. This can help in exfoliating skin, while leaving a smooth base for your black lip color.
2. Rub Foundation Onto Lips:
You may dab foundation on your lips to seal the color. This can balance off the natural shade allowing the color to pop out in its original shade.
3. Finishing Stroke:
A lip pencil can well-define your lips and prevent lip color from fading. Use the lip liner for lining the bow and under the lower lip area while blending it using a cotton bud. Then apply the lipstick with the help of a lip brush. Blot the lip color on a cloth or tissue. Lastly, sweep translucent powder over the tissue and re-apply your black lipstick.
4. Pick The Right Shade:
Some black lipstick shades can make your teeth appear yellow. To avoid this, select a more blue-toned color. A blue undertone lipstick shade can prevent your teeth from looking yellow and make it appear brighter.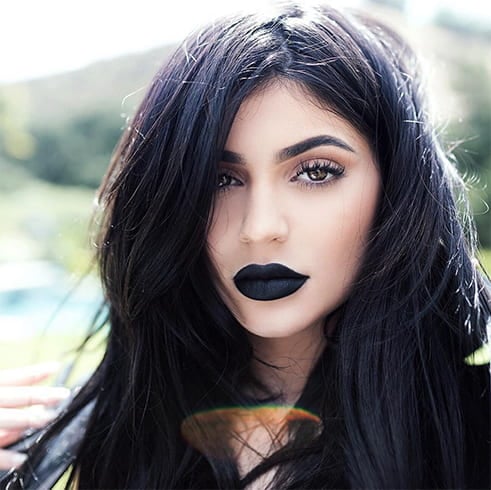 5. How To Pick The Right Shade For Your Skin Complexion:
Dark lip colors can look amazing on fair toned skin because of the stark difference between the two. Those with cool, fair complexion can opt for berry colors with blue base, while those with warm skin, can opt for a yellow-based shade.
Those with medium skinned tone can look for neutral shades like berry and terracotta.
Those with a darker skin tone can opt for a slightly bolder, darker, color.
The tip to finding the right black lipstick color for your complexion is to select the correct base color to match your skin undertone.
Above all, please note that dark lips can make your lips appear smaller. So we would recommend you to wear a gloss at the center of your lips to make them look fuller.