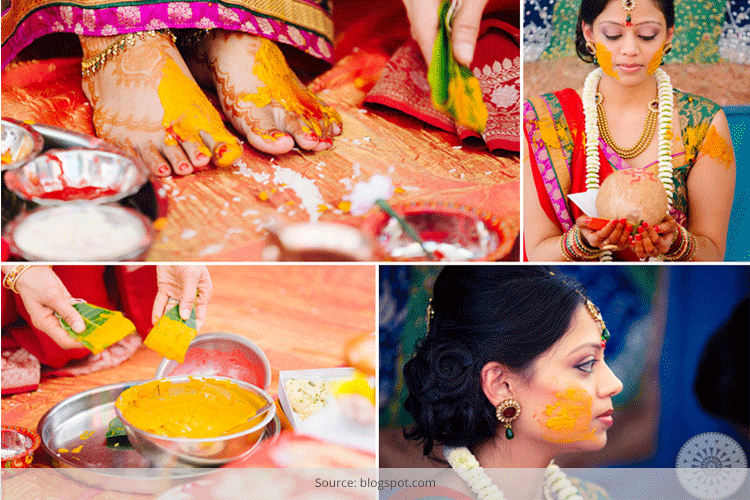 Indian weddings are really BIG and FAT! There are so many ceremonies that you have to keep in mind that it get confusing at times. Plus, a bride has to think of all her dresses, colour coordinate them and think of accessories too! Phew! It is some hard work. But don't worry, we have come up with some great ideas for your haldi ceremony-one of the pre-wedding rituals where haldi paste and sandalwood are applied on the bride.
As the name goes, haldi ceremonies usually have the bride wearing some sort of yellow. It's the essential colour of the ceremony. We have picked up some really gorgeous Haldi Outfit Ideas for your haldi ceremony. Check out the haldi function dresses!
Say it With a Lehenga!
The easy choice for most brides, the lehenga is evergreen and versatile. You can opt for a not-so-heavy yellow lehenga because the ceremony would require you to be smeared with haldi and it might stain your lehenga. You should opt for something not too expensive either. After all, it's not that easy to remove haldi stains from your lehenga. There will also be a lot of dancing and merrymaking around. So, you will have to ensure that your lehenga actually does not weigh you down and you are able to have fun too!
[Also Read: Colors to Wear For Mehndi]