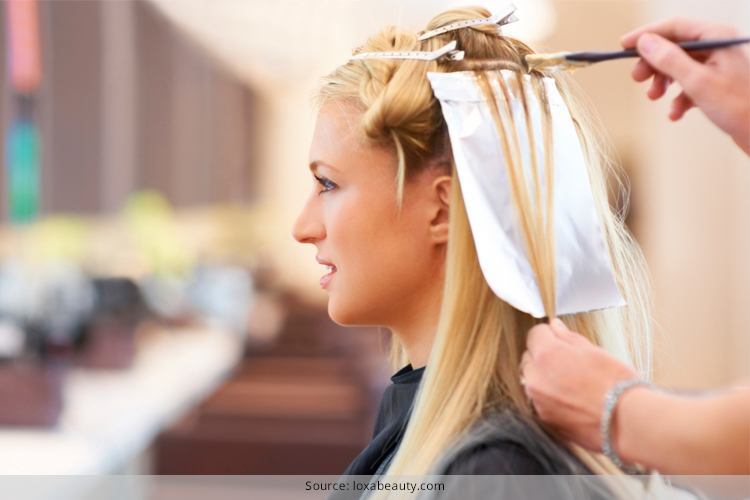 As we indulge in innumerable summer surprises, women with coloured hair should be aware and careful of coloured hair. A few strokes of rich and vibrant hues can completely transform your personality, however if you have coloured or highlighted your hair, you may want to protect it and make sure that it doesn't fade fast or get damaged. One must be aware that colours and dyes are chemicals that can ruin the texture and life of your hair. After colouring your precious crowning glory, it is time to redefine your hair care kit too. There are simple ways to protect and nourish coloured hair from the harsh summer heat or environmental harm.
Tips To Take Care Of Your Coloured Hair!
1. Stay Protected
Chlorine, sun and salt water can all play spoil-sport on your hair, due to oxidation which is a chemical reaction and results in colour change. They can transform blond hair colour to a terrible green. So, avoid going out in the sun or pool without adequate protection like sun hat or shower cap.
2. Choose Your Bottle Carefully
Use a specially formulated colour care shampoo and conditioner, color-enhancing conditioners help blend roots and protect from chemical damages. A good quality or branded hair protection mask, formulated for coloured hair is very important for the hair.
[Also Read: Head Bath Tips]
3. Call For Conditioners
Dyed hair is a lot drier and damaged, therefore conditioners with natural proteins should be used as they strengthen the hair. After the shampoo, apply leave – in conditioner on your hair. Using this avoids frizz and roughness. It keeps your hair under control and makes it easy to manage. Leave – in conditioners with SPF are good, as they protect hair from sun damage.
[Also Read: Turmeric For Hair Care]
4. Go Sulphate – free
A sulphate-free shampoo has fewer chemicals than a regular shampoo, therefore the colour stays intact. A sulphate – free shampoo will tenderly cleanse the hair and replenishes moisture and protects the hair from environmental damages. Chemicals in beauty products strip off and spoil the original beauty of hair and skin.
5. Keratine Treatment
Opt for a keratine treatment regularly as it laminates your skin and will not allow colour to fade fast. The keratine coating will give a glossy, silky finish that will make it easier to style besides making it lustrous. Before you follow brindly, you must know, what is keratin.
[sc:mediad]
6. Shiny Nourishment
Indulge in regular coconut oil massage, as it helps stick down the cuticle, making hair healthier. This procedure hydrates, cleanses and conditions your scalp and hair.
7. One Stop Shop
Refrain from combining hair colour with other treatment products. If you want to opt for straightening treatment, and then do it before you get your hair coloured so that it does not get affected post-treatment.
Tips To Take Care Of Your Coloured Hair
Avoid frequent hair washes, as a solution you can use dry shampoo to soak up the excess oil from your hair. Avoid using hot water on your hair. Hot water opens the cuticles and the colour could strip away. You must be aware of the bad hair habits.
The best way to protect your hair when getting into a swimming pool is to wet your coloured hair first with regular water, as the chlorine in the pool can be harmful.
Shampoo gently, rough shampooing can strip colour or dry out hair.
Do not wrap a towel turban when you get out of the shower with wet hair. The friction can make the hair go into a loop and damage it. You can try to blot the hair dry instead.
Don't brush wet hair, comb with a wide-tooth comb, put out the entangled hair.
When blow drying, dry the hair until it is almost dry and not wait until it is completely dry. Leave some moisture in to prevent over-drying.
Use hairspray with moisturisers and sunscreens for the hair. These products will provide protection throughout the day.
Don't spray lightening agents or refrain from applying lemon juice in your hair.
Happy Hair Care!
[Also Read: Wedding Makeup Tips]