Get Gowns!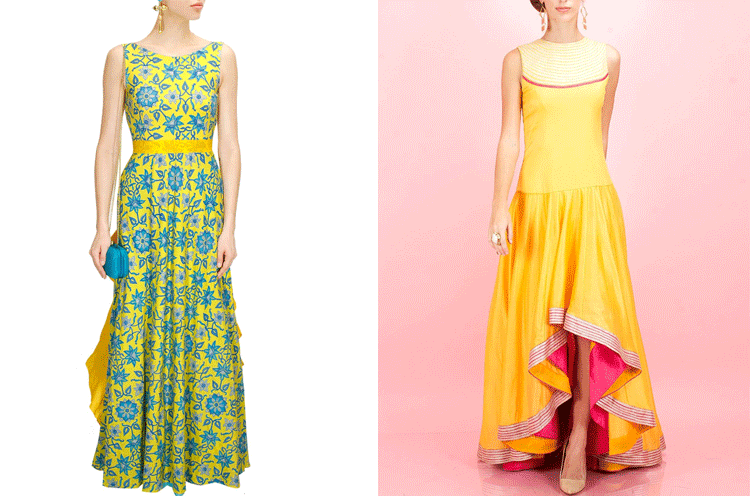 Yes, this is even more unconventional than going for a lehenga or a salwar or even a skirt. Most women do not think of wearing a gown on their haldi. But it is an emerging trend and is here to stay. The important thing with wearing gowns is again using some Indian accents in the designs. So, you should have more of an Indian accessories and Indian designs for the gown which will help to blend it in the ceremony. The best things about gowns are that they are so comfortable. Plus, there are no hassles of getting haldi smeared on them because you can simply prop them up when the ceremony is going on! You can opt for gowns which are netted or have heavy bodice work on them. Anything you choose, make sure that it is not very expensive and can be reused in other ceremonies as well!
[Also Read: Colors to Wear For Sangeet]
So there you go with the haldi outfits! A complete list of outfits which can actually make your haldi ceremony a grand success!