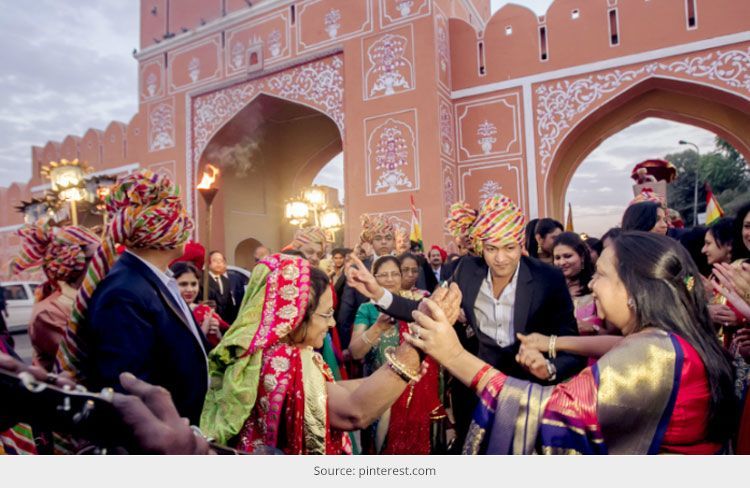 Indian wedding ceremonies are absolutely fun to attend. The celebrations start days and sometimes week before the Big Day. Various ceremonies such as engagement, haldi ceremony, mehendi ceremony, baarat, wedding and receptions are again followed by post – wedding functions keep the near and dera extremely busy during these days. Indian weddings are no longer the conventional ceremonies dating back to time immemorial, they have moreover drastically changed and have become stylish affairs like never before. These days, weddings are followed by high oomph and with a must-have glamour quotient.Apart from the age-old customs and rituals, which are still being followed in Indian marriages, people have made this social function a lively affair with lots of entertainment, fun and brouhaha.
[Also Read: What to Wear to Summer Weddings]
Entertainment has become the soul of Indian marriages now, be it in form of feast, gala, mehndi, sangeet ceremony or reception. Sangeet and mehndi ceremonies are two both important ceremonies which are celebrated with much fun and enthusiasm.
Since Sangeet has now become a major entertainment factor at the Indian weddings, it is no more confined to North India. It is now celebrated in various parts of country irrespective of culture and creed.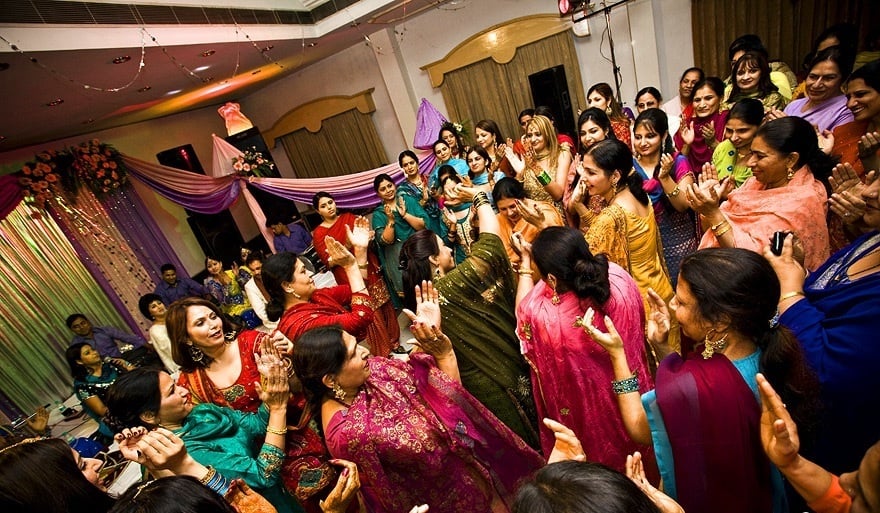 Not only dancing, people especially girls are now focusing on what to wear to a Sangeet ceremony. While music and dance are well-choreographed and planned down by fits and starts by event organizers, girls and boys make sure to look best in the steps and outfits alike. In some marriages a theme is set for outfits for the guests and family members and then the Sangeet ceremony literally turns out to be resemble some Bollywood movie.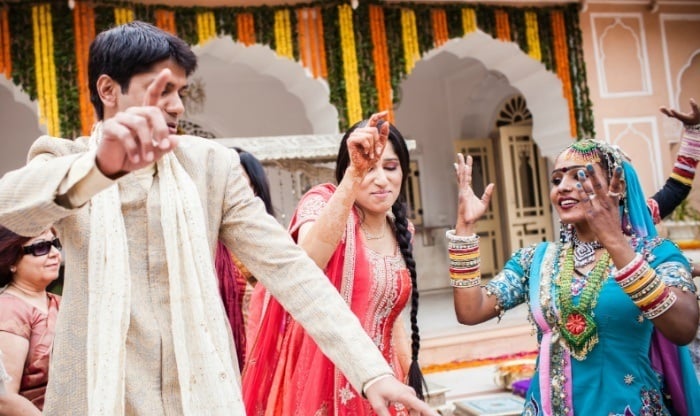 At big fat Indian weddings, the ceremonies are held at lavish venues like farm houses, cruise liners, multi-star rated hotels and at any other opulent grand venues. Families now hire event managers to take care of everything in Sangeet, from music to DJs, venue and of course the dress theme.
While some people hire only a choreographer, others also hire a reputed fashion designer to dress up the guests attending the ceremony. The Sangeet becomes more memorable than the wedding rituals and leaves a lasting impression on the guests who have attended.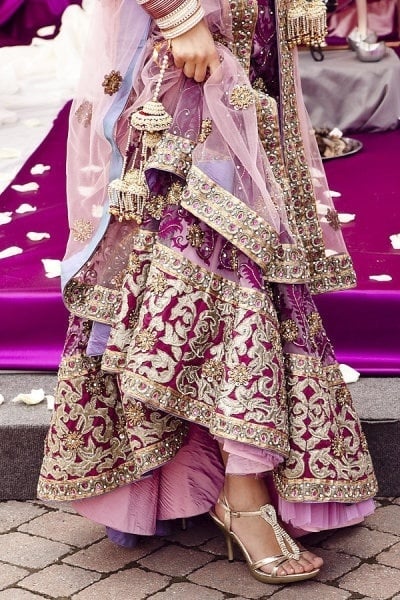 While some families intend to make it a lavish affair to show off their aristocracy, others simply believe in enjoying to the fullest irrespective of the venue. But in all cases, one thing that is taken care of is the outfit. Girls always love to dress up fashionably for such occasions. From wearing bridal inspired lehengas for sangeet, women wear fancy hairstyles for sangeeth ceremony too. These hairstyles may not by as fancy as the Bridal hairstyles, but these are a little more simple yet look chic on the brides and the bridesmaid.
But girls should be careful in choosing their outfits for this occasion. The first thing they need to take care is of comfort. Since they would be dancing to the music the entire time, they should wear something that gives them comfort and freedom to dance freely.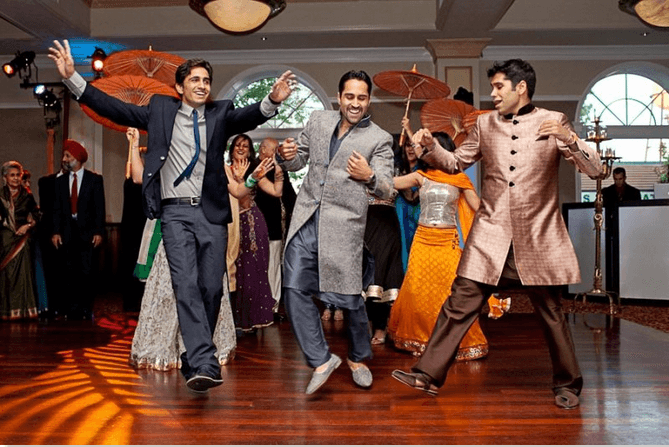 [sc:mediad]
Next comes the theme. While some Sangeet ceremonies have a theme of Qawali nights and Ghazal evenings, others are purely set on Bollywood music and Retro nights. With all those specialized themes being followed in different marriages, the dress, hairstyles for the sangeet ceremony (keeping in mind the dance and fun), including food, décor, music, choreography etc. are made to revolve around the same.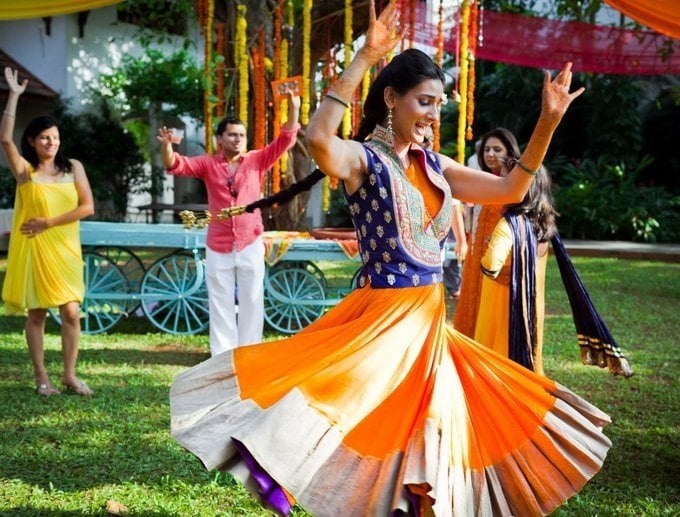 Many opulent families opt to invite professional Qawali, Pakiza and Ghazal singers for making the Sangeet more natural and lively. While youngsters show more interest in Bollywood music, elders prefer to enjoy it in a more sober manner, listening to the Ghazal singer followed by the "Wah-Wah's" in between with a glass of wine/whiskey.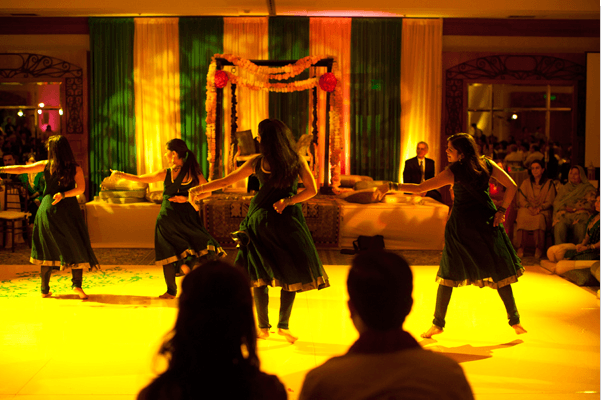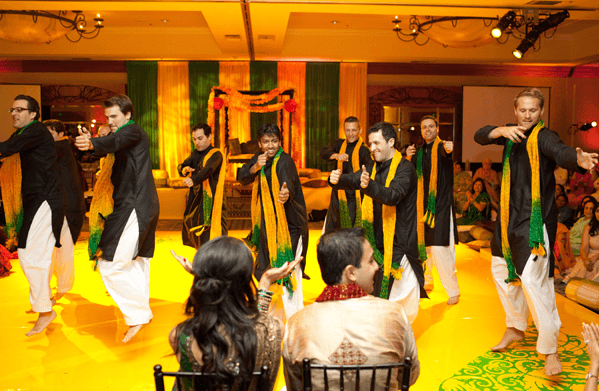 While families of both the side join together to enjoy this ceremony, in other conservative societies, they enjoy it separately. While the bride and groom are the highlights of the night, their friends and relatives do not back out in showing up in colorful and fashionable attires. While girls prefer lehenga, ghagra cholis, salwar kameez and saris, boys prefer to show up in sherwanis and Punjabi chudidaars.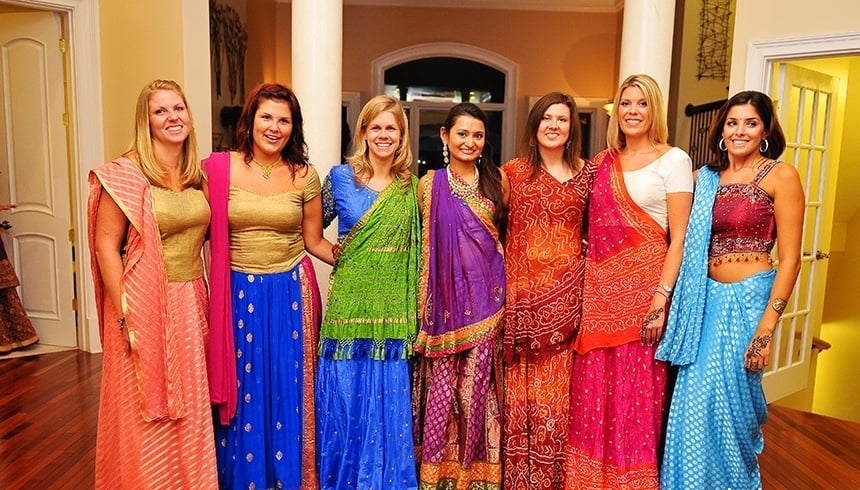 Tips for dressing to Sangeet
To dazzle on sangeet ceremony, you can go for heavy-worked outfits, either floor length anarkalis and bridal lehengas, but avoid heavy make-up as it may not go with your subtle look and the mood
Apply light make-up to create a balance with your attire and make-up. Just go for eyes and lips make-up and it will work
Go for free-flowing and comfortable dresses, so that you can freely shake your legs and enjoy the party mood. Angrakkha kurta is an ideal option for this occasion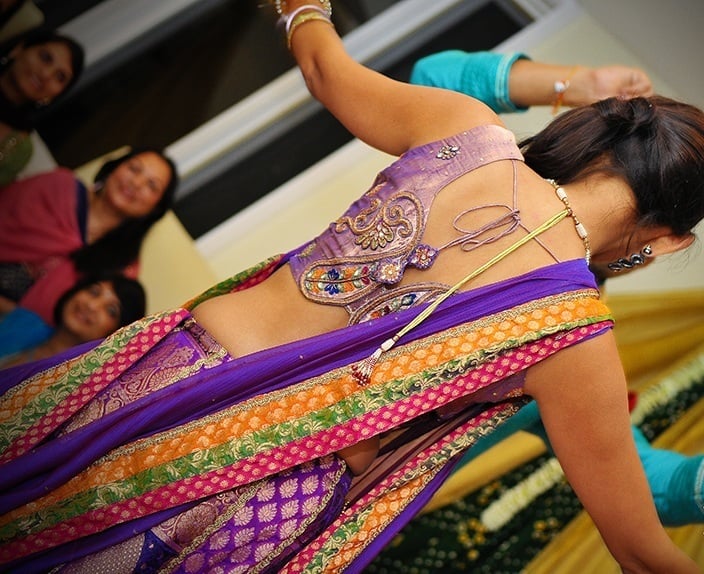 The would-be groom can take stole/dupatta on their kurta to add a casual touch on their formal look.
You can enhance your eyes with brown colored matt eye-pencil
If your kurti is silver color then go for a center parting pony. You can go for jet black eye-shadow
Choose your dress with empire line heavy embroidery kurti
What To Wear To Sangeet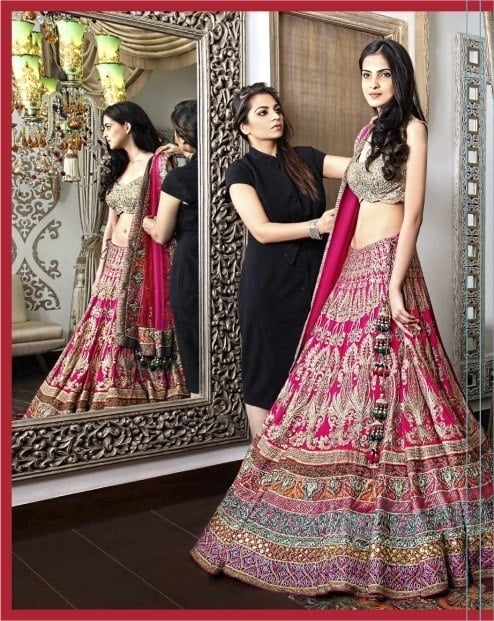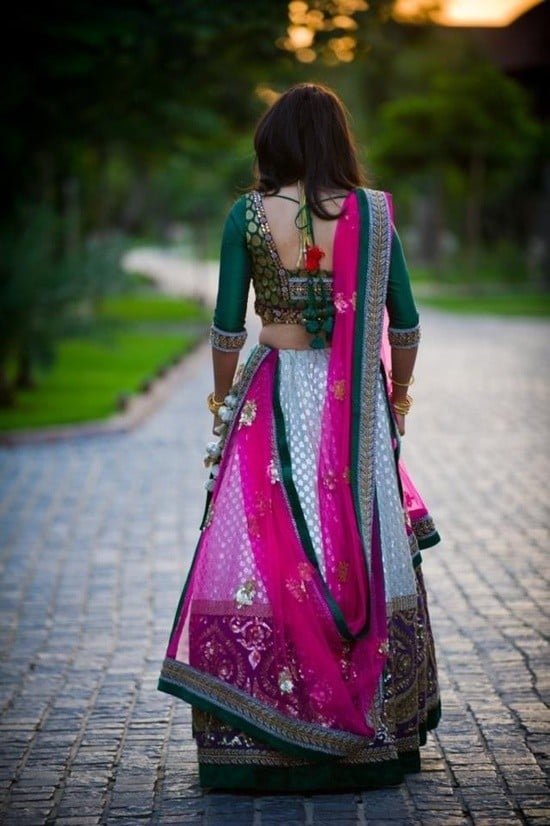 Heavy silver embroidery is an ideal option for stylish cuts kurta and kurta's neck
Golden brocade sherwani embellished with Swarovski crystals is best for this occasion for boys
If possible, loose your hair as a bun may get messed up while dancing to the fast music if played
To get a subtle look, use light pink peach colored lipstick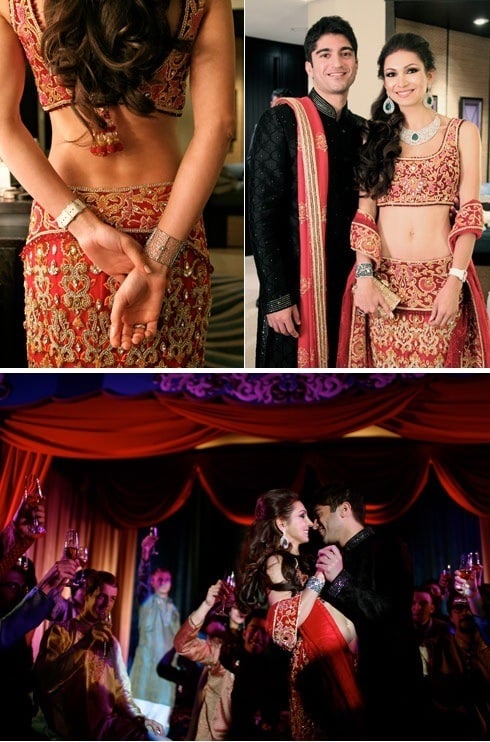 It may sound extravagant, but music and dancing have now become an integral part of the Indian wedding ceremony and the celebrations are incomplete without the same. Such Professionally planned evenings should be planned to attract everyone on the dance floor. Additionally, these special evenings can help families relax and unwind and bond with each other.
Cheers!!
Source: pinterest.com