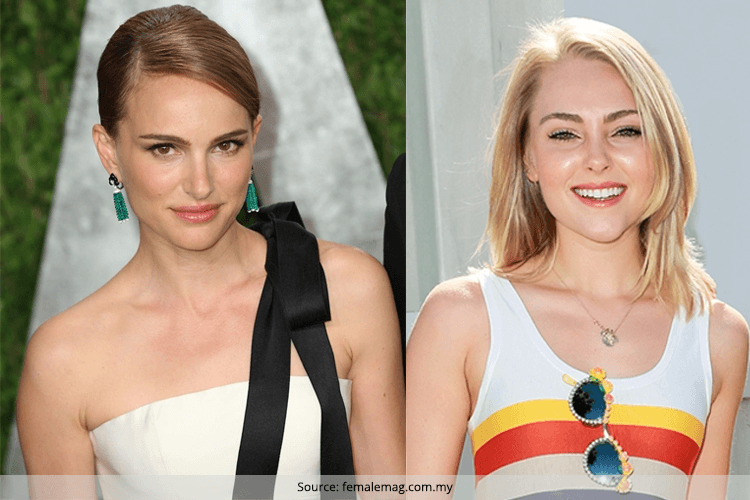 The eternal dilemma of any girl is choosing the right parting for herself. A good hairstyle can break or make your look so it would be perfect if you could actually find out a parting which would actually suit you. Perfect parting is an art and if a woman is able to master it, she is done for the day.
Most women do not consider the parting as an important part for their faces. But believe it or not, it can make quite the difference to your look. If you want the focus on your beauty assets, then you should definitely concentrate on your parting. Read on to know which parting will suit you the best way!
[Also Read: Haircuts to Flatter your Face Shape]
If you have a long or an oval face:
If your face is either long or oval, you should go for a side parting because it enhances your look. Your face is usually thin, so when you go for a side parting, you will be able to project a slightly wider face. The side parting creates an illusion. Again, choosing the side parting's side is tricky. To select this, you will need to choose a side and look into the mirror. The side towards which the nose will point will be able to give you the correct idea about your parting.
If you have a round face or a square:
A round or a square face is usually wide and you need to select a parting which will make it appear longer instead of wider. Centre parting helps in creating an illusion of length. When you go for centre parting, you are also able to highlight your cheekbones.
If you have a triangular face:
When you have a triangular face structure, you would usually have a wider forehead and very prominent chins. To have a parting which would draw the focus to other parts of your face, you would need to have a side parting which is slightly off centre. This will help to create a balance in all the features and not make your chin so prominent.
[Also Read: Top 10 Amazing Hairstyling Ideas with Feather Cut]
If you have really fine hair:
For such hair, keeping it in place is one of the biggest challenges. A deep side parting will help to give this kind of hair an illusion of thickness and depth. If you want to style this more, you can opt for a deep parting and then pin the edges to the side of your head. Not only will it look great, but your hair will also have a lot of volume (at least it will appear that way!)
What does your parting say about you?
Well now that we have got your parting sorted out, let's find out what people think about each kind of parting:
[ Also Read: Hairstyling Ideas with Feather Cut ]
Right Parting:
Women who have a right parting come off as feminine, gentle and very caring to their partners as well as their friends and family. Their look is more of a flirtatious kind and it makes them look a lot younger. This is one prime reason why people might not really take them seriously enough.
[sc:mediad]
Left Parting:
Most women with left parting come off as intelligent and reliable. This hairstyle and parting is the power parting and women usually do pretty well with this parting. But there is a downside to this too. It may appear to be a little masculine at time. So you would have to accessorize right.
[Also Read: Have You Heard About Hair Contouring?]
Centre Parting:
This is the most neutral style of parting and most people sporting this come off as balanced and trustworthy.
Now you know how much a parting can make a difference to your face! Keep this handy and next time you go for a haircut, weigh the points!