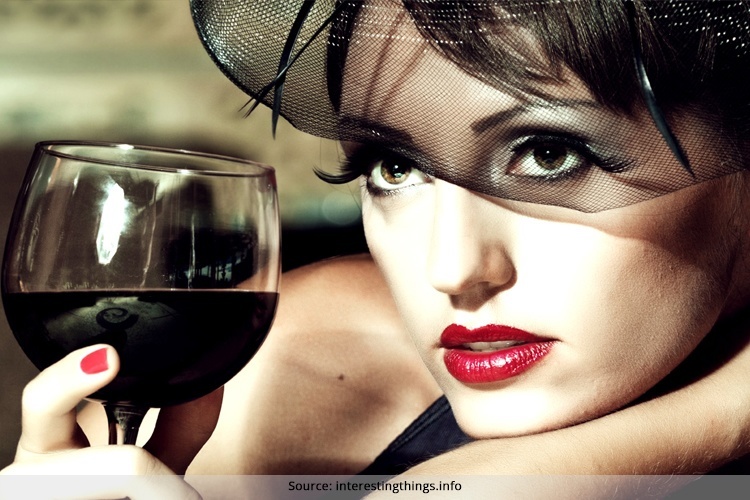 Most of us enjoy a glass or two every now or so with a good meal or during celebrations. However, it is vital to know the basic wine etiquettes lest you order or pick the wrong glass or even serve wine in an incorrect manner or perhaps storing it the right way. Though to get the basics of wine in place, one does not have to visit the winery. Knowing about wine etiquette makes the wine experience exciting and enjoyable irrespective of the fact, you are a new wine drinker or a seasoned one!
[Also Read: Red Wine Facial]
To be able to gauge which wine pairs well with your meal and how to go about drinking the wine is important at social do's and at home alike.
Wining Out:
When you visit a restaurant, café or bar, in all probability your server or host will show you the wine bottle so you can inspect the wine visually. This is when you can take a look at the wine label, the exact vintage wine you asked for. Once you are through with determining, your server will remove the cork and put it on the table for you to look at, try the taste and give your approval to. This is when you have to test it and squeeze it to see if it is too dry or completely wet. These help gather whether the air may have reached inside the wine and spoiled it. Also you can check if the cork has any mold on it, a mold shows that the wine could be very old. A dry cork tells us that the wine has not been stored properly all these years.
However, if you are fine with the wine, a little bit of the wine will be poured into your wine glass and that's when you can have a look at it against a white background, spin it, put your nose in the glass to sniff it. Now you are expected to take a sip and roll it in your mouth before gulping it in. This procedure is to check if your wine tastes exactly how you wanted it to be, giving you an assurance or as it is called a wine check! You must know that if the wine tastes like vinegar or unworthy or not a perfect complement to the meal & your taste-buds, you should ask for a replacement or send it back for not being upto the expectation.
One must also remember that red wine needs to be exposed to air for a bit to taste fine or be at proper temperature.
[Also Read: Wine for Health]
Wine To Raise A Toast:
If you have called your kith n kin at home over dinner and want to pair it up with fine wine alongside or prior to the main meal, you should offer light white wine or sparkling wine in appropriate wine glass. As a host, try not to fill a wine glass to the top, rather leave half or two third of the glass empty.
[sc:mediad]
Wine To Gift:
If you are a newbie at choosing wines, simply shop at a wine shop and get the expert at the specialty store for recommendations, instead of choosing blindly. And if you are good with wines, and wish to gift a wine bottle to someone, then in all probability you would opt for a bottle you know your friend will enjoy lest you wish to get a bottle they are not acquainted with and would love to experiment with! And if you are gifting it to someone you do not know well, pick up a medium priced wine which is of medium body.
Cheers to that!