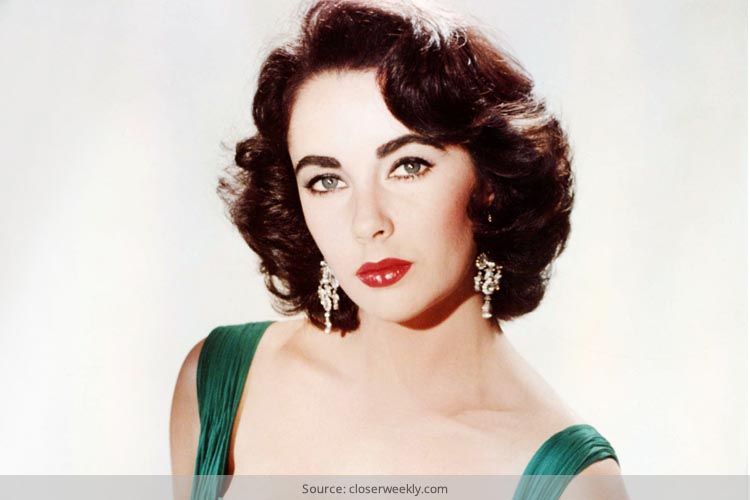 Scrolling away through various film sites and looking at pictures of Elizabeth Taylor, tells us one thing- if you want to remain evergreen and gorgeous, there are many secrets to unveil and the pictures of Elizabeth Taylor of speak them all.
Back in the days of her prime, popularly called LIZ, Elizabeth Taylor was a dominatrix seductive lass that hit the screens of Hollywood. She competed with the leading ladies of the silver screen and was a stunner, which most pictures of Elizabeth Taylor prove to say so. Hence, she was known worldwide as the most beautiful woman too.
[Also Read: Reasons that made Elizabeth Taylor Look so Attractive]
Whilst the media couldn't stop talking about her list of marriages- seven in total, what we would rather want to focus on is her celebrated career span. The way Liz charmed everyone of us, in that generation and even today, we doubt someone ever could come close to her. And that too she spun her magic across the globe. Some of the Elizabeth Taylor photos we see around are super special, and what captures the eyes the most is her beauty!
The Unforgettable Eyes
The Elizabeth Taylor's eyes for sure is an unforgettable part that no one can miss in any of her pictures. Couple that with the dark hair she had and those lovely luscious red lips; which man on this planet wouldn't want to have a lady as beautiful as she is?
[sc:mediad]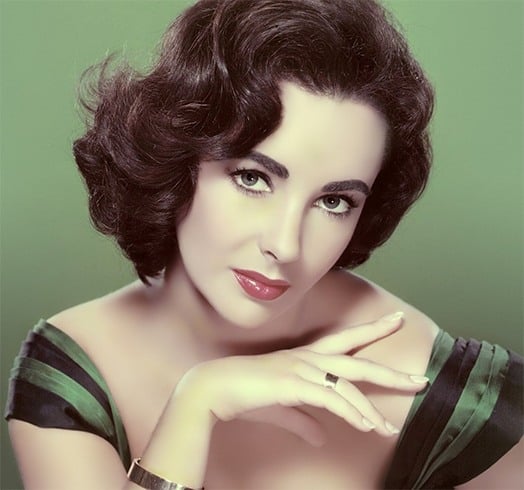 Believe it or not, even research students from leading universities worldwide have been studying Elizabeth Taylor fashion and her beauty mostly, and find the two pretty lavish- rare to say so. She is also known to be a lady with a body that only a miraculous touch can bestow- such is her beauty that girls today cannot stop raving and ranting about the divaish touch she has had so far, and we don't blame them.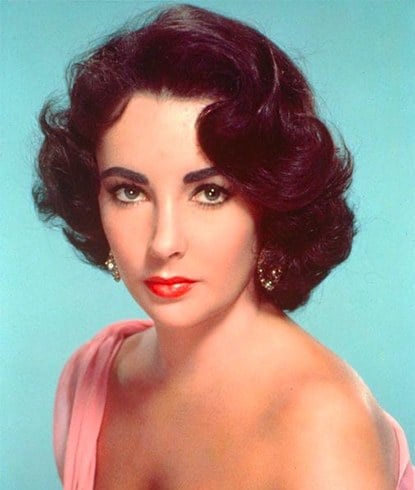 Hyper Feminity For Sure
Her violet eyes, her skin, her hair so raven and more, every aspect of the diva's beauty enthralled and captured us for sure. She knew best her assets and how to use her positive self to allure the world, and with high contrasts to her face and body, she also knew how to bring on more feminity to her stance. No wonder, Elizabeth Taylor rocked the scene back then and is a bomber even now.
[Also Read: Elizabeth Taylor Jewelry]
Makeup artists even now consider her face to be the ideal on to work with- the bold lips and dark eyes, perfect for a sultry look that all want to achieve, but very few can. Large lips and a small chin, the ideal face structure is what most PYTs these days want; Liz thus stands out as an inspiration for most of them.
Elizabeth Taylor's feminine face is most talked about, but also when you look at the beautiful Elizabeth Taylor photography, one would notice the buxom hourglass figure she posed with. A body and a face that could launch a billion stories, isn't it?
[Also Read: Queen Elizabeth Jewellery]
Her Soft Cheekbones
Liz is probably one of the very few actresses that flaunted a soft cheekbone back then, instead of the sharp contoured zygomatic zones that most PYTs follow as a trend. Contouring was always done to a minimum with Elizabeth Taylor, which is why if you notice, most of the Elizabeth Taylor hairstyles came about as a perfect match.
In many of her famous fashionable Elizabeth Taylor photography albums, the actress has been seen as a charming fashionable icon, since for most of the makeover artists back then and till the late 80s, it was very easy to work on the diva.
Do let us know what you thought about this post on Elizabeth Taylor photography and her pictures, which showcased the most glamorous side of the diva over time? If you would like to share your views on the same, please do comment and write in.