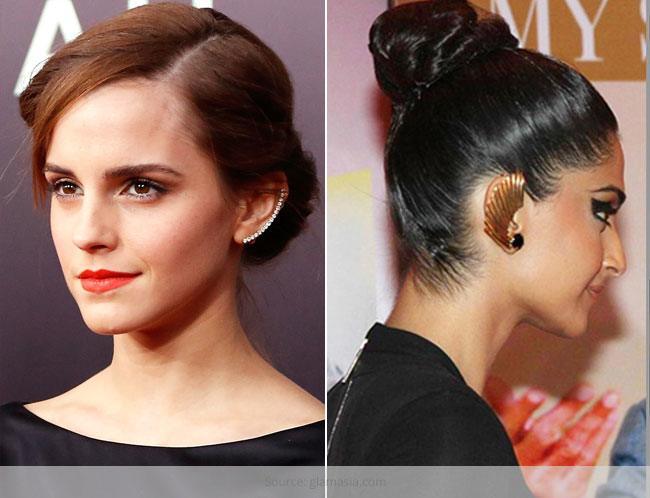 When Emma Watson wore those ear cuffs, she literally broke the internet. Her stylish, yet exquisite ear cuffs inflated her fan-following even more. Celebs are the best people to take fashion cues from and if you want to wear earrings in style, read on to know more!
1. Cuffs are here to stay!
The latest trend right now is the ear cuff. From dazzling diamonds to pearls, cuffs come in all sizes and shapes and can really transform your look. What's more, they perfectly blend in with almost any outfit! Add a twist to your look by donning a golden cuff like Sonam Kapoor: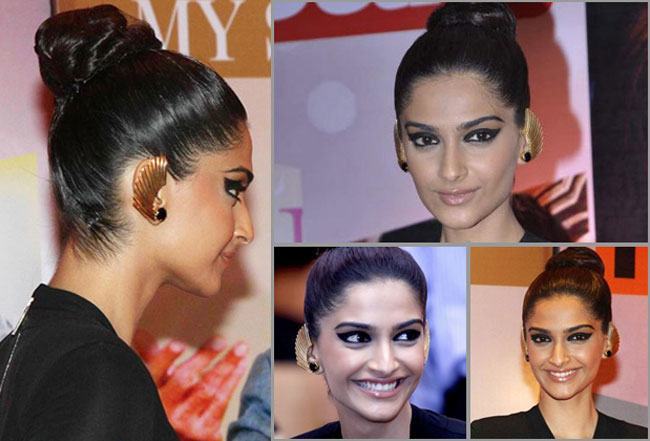 2. Cuff Royale:
For that royal and elegant look, these rhinestone cuffs are perfect. Match your ensemble with these and you don't even need any other piece of jewelery!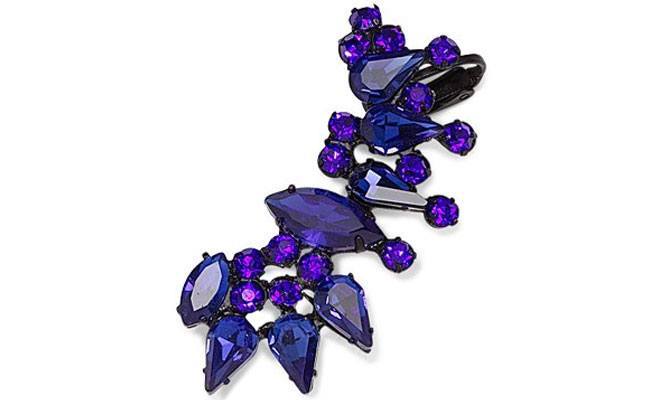 3. Sci-fi cuffs:
Asymmetrical and eccentric, mythical animal cuffs are too good to be true. Spotted on Elle Fanning, this fierce look is sure to turn heads!
[Also Read: Different Body Piercings]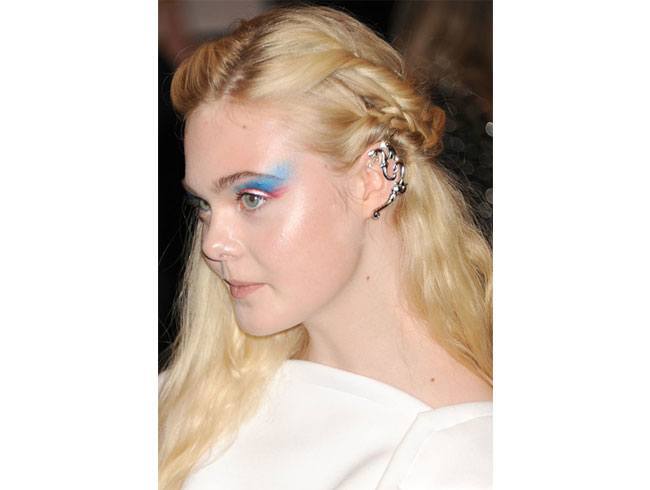 4. Chain your cuffs:
Though it may seem a little difficult to wear, it is actually very easy to pull it off.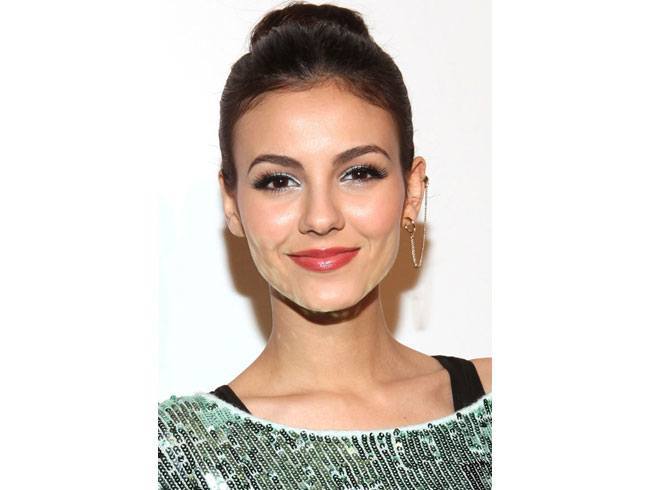 5. Stack 'em up:
Little, golden cuffs stacked up can really bring out a subtle look. Team it up with a daring lip colour and you are good to go!
6. Bohemian Chic:
Casual cuffs can go a long way in accentuating a Bohemian look. If you are in no mood for some chunky jewelry, then simple ear cuffs can accentuate your Boho look.
7. Edgy and Rad:
Cara Delevingne is known for her edgy look. Spotted on the red carpet, Cara rocks her faux-undercut teamed off with two Genevieve Jones cuffs.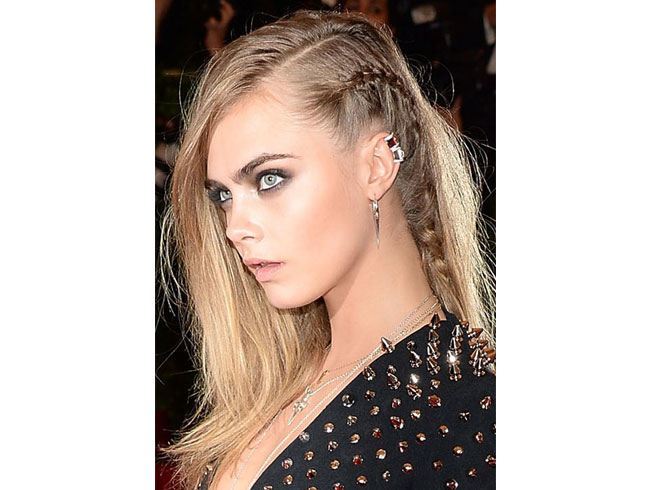 8. Clip-on Cuffs:
For those who scream at the sight of needles, this is just the type you can wear. No piercing needed, just clip it on to your ear!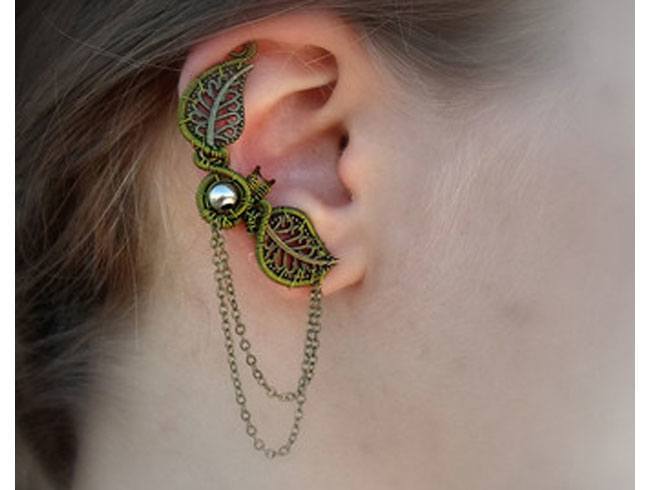 9. Ear Crawlers:
Yes, the name sounds a tad creepy, but this trend is currently making rounds in the fashion world. They are the smaller versions of a ear cuff and are perfect for daily wear.
[Also Read: Dangle Earring Designs]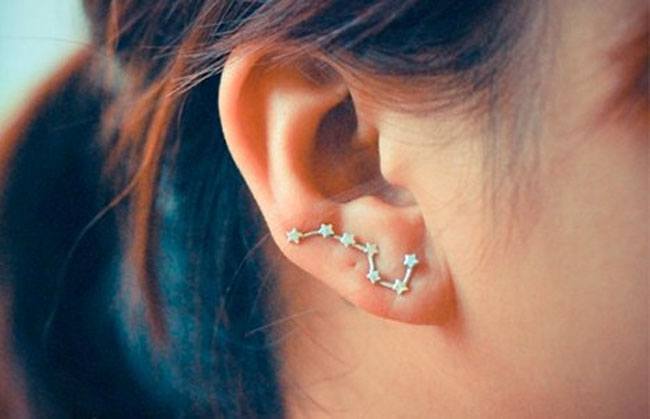 10. Vintage Style Earrings:
Vintage is back with a bang. Time to raid your grandmother's closet and pick out the best vintage earrings!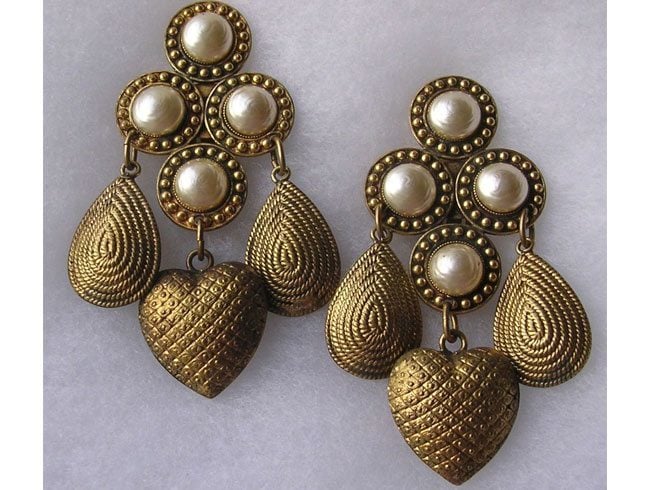 11. Mono Earrings:
The single strand is often long and has a hanging pearl or a precious stone. Usually looks good with feminine attire.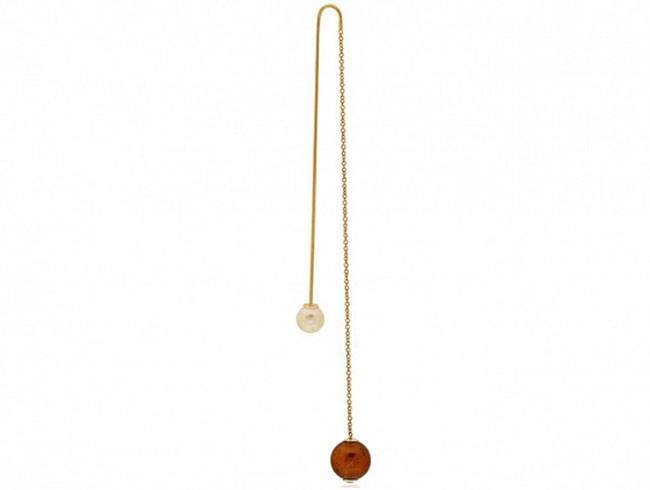 12. Diamond dazzlers:
Diamonds are forever, and a girl's best friend. You can dress up your ears in all kinds of diamond earrings including hoops, chandeliers and cuffs.
13. Stud Earrings:
These are the smallest and the most popular designs among all. You can wear them with any kind of dress and even with jeans and T-shirt. The classic design is a favourite with everyone!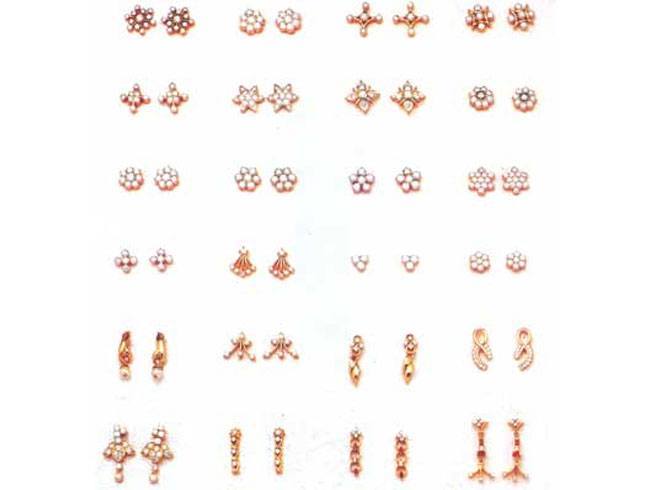 [Also Read: Cuffs for Pierced Ears]
14. Chandeliers:
For that feminine and regal look, don't forget to pair your outfit with chandelier earrings. The intricate dangling earrings go with most looks and can look beautiful when teamed with lighter and brighter colours.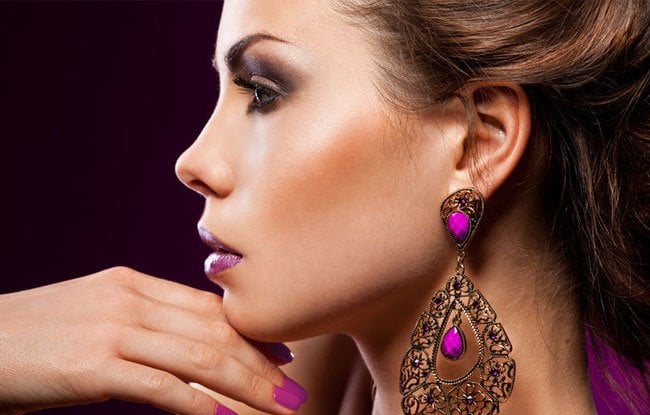 15. Hoola Hoops:
Big gold hoops are the perfect statement. You can wear them for a night out or you can also wear them during the day! They are sure to add an element of drama to your entire look.
[sc:mediad]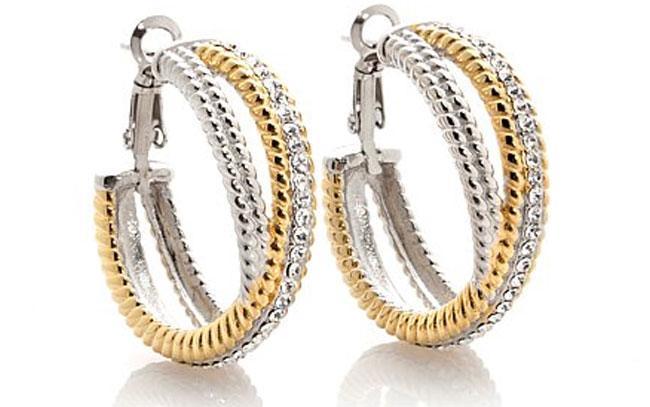 16. Ear Wire:
You may think it is another jargon, but ear wires are very similar to cuffs, but the only difference is that the wires go through the back of your ears. The result is a delicate, floating effect.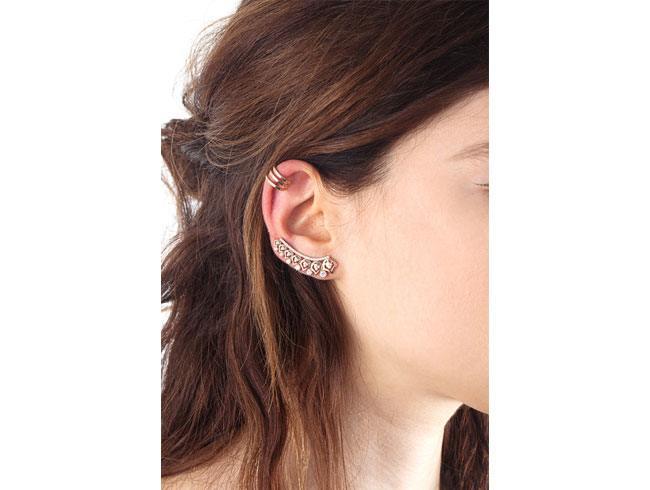 17. Wrap-around cuff:
Unlike the ear cuff which may go from the front of the ear, this one goes way back. These are the perfect earrings for a teenage girl! They are usually very intricate, so wearing one of these means that you can skip on other jewelry.
18. Chain it up:
For that modern Bohemian look, you can wear one chain for your ears. Pair it up with feathers to channel your hipster look.
19. Ear Jackets:
They are mullets of all earrings. From the front you get a peak of the jewels and from the back you can see the curve. Rihanna is one of those celebs who regularly flaunts such jackets.
20. The Stud/Hoop
As the name suggests, it's the baby of a stud and a hoop. The duality of this ear piece makes it a perfect statement wear.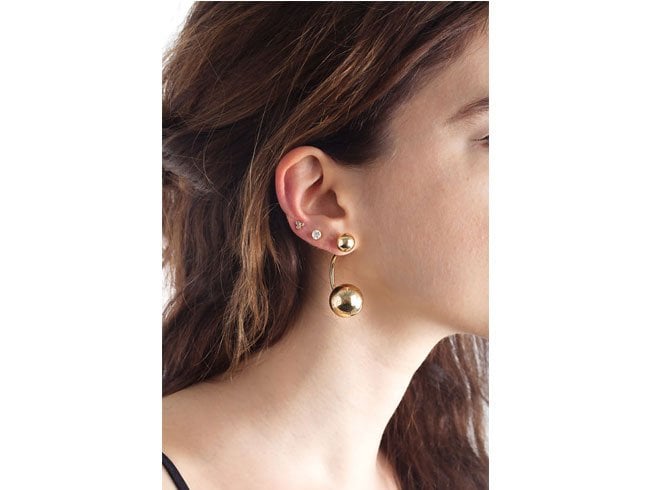 21. Double Studs:
Dior runways are brimming with it and so is Vita Fede's. These two dimensional studs are giving conventional studs a run for their money.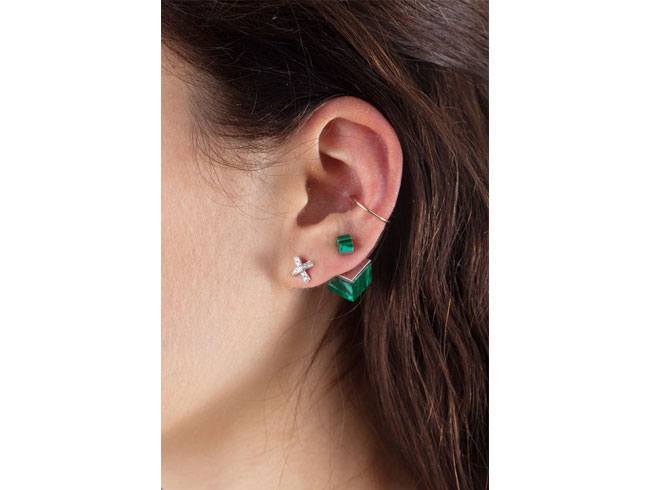 22. Single and ready to mingle:
You don't have to think about matching because these mismatched studs and tops can be worn anytime! They are too cool to be paired!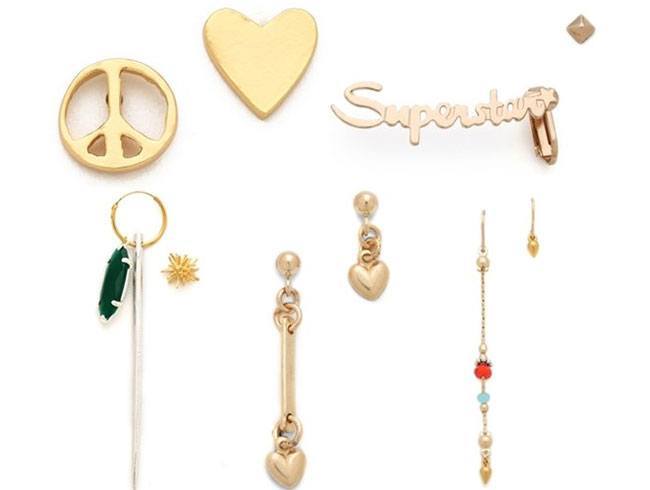 23. Jhumka Jazz:
The traditional Indian earring is a staple at most weddings and is a wonderful way to accentuate your look. A heavy Jhumka with a matching lehenga will be perfect for a wedding!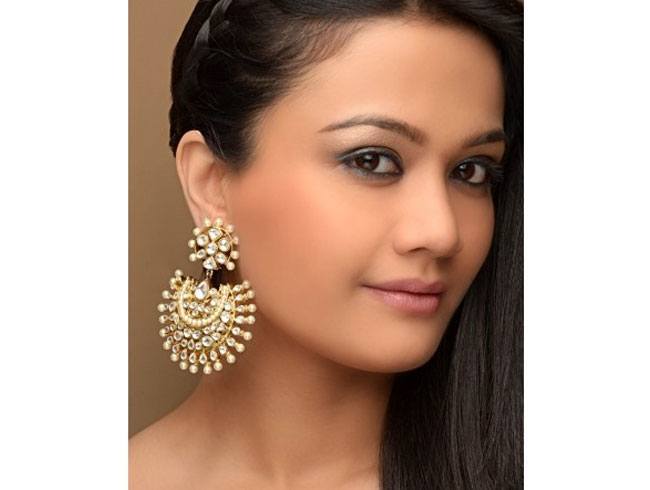 24. Cluster Earrings:
As the name suggests, these are beads or gemstones and glass grouped together. Not only do they have a modern look, but they also have a vintage feel to them.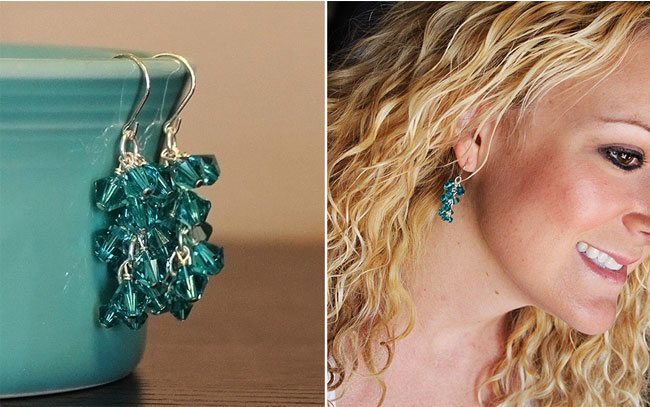 25. Creole or Shrimp Earrings:
These too ooze a vintage charm and have an oval shape. They have been popular since 1850's and can be worn casually as well as formally.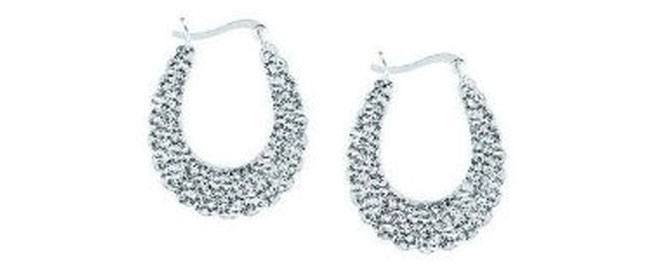 26. French-wire earrings:
These are curved on the back and resemble a fish hook. They are usually worn along with danglers.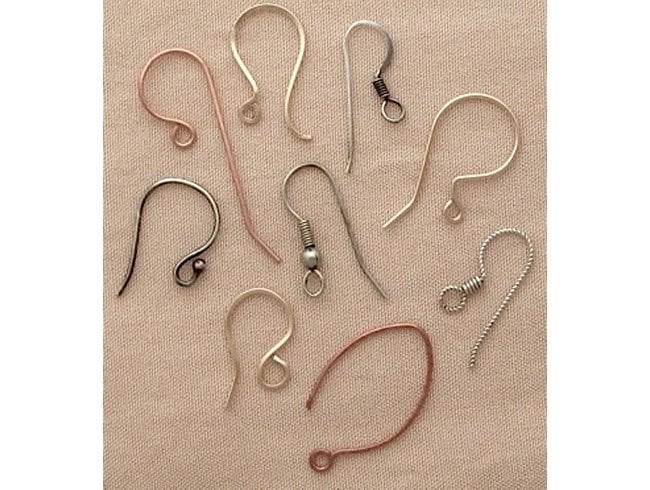 27. Threaders:
Threaders have a long, thin metal chain which "threads" through the pierced earlobe. They are generally popular with traditional Indian wear.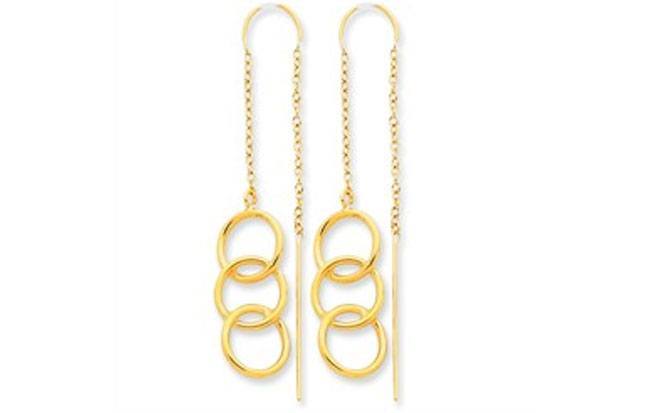 28. Huggie:
Just like the name, the earring I designed to hug the earlobe. This too can be worn in a casual way or you can wear it formally as well.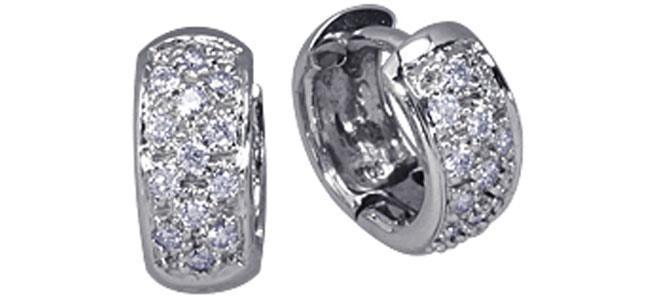 29. J-Hoops:
J-Hoops are types of hoop earrings. The hoop is in the shape of an elongated "J" rather than circular.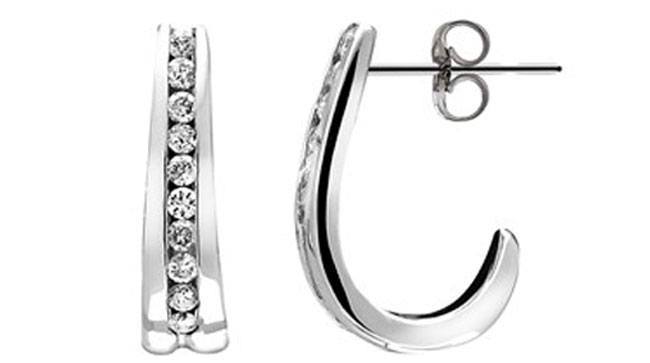 30. Clip-on earrings:
Finally for those who are a little terrified of piercings, the perfect way to adorn your ears are with clip on earrings. These can be just fixed on the ear without the need of a whole.
There are innumerable ways to dress your ears. This handy guide will help you decide how to team up your earrings with your favourite attire!