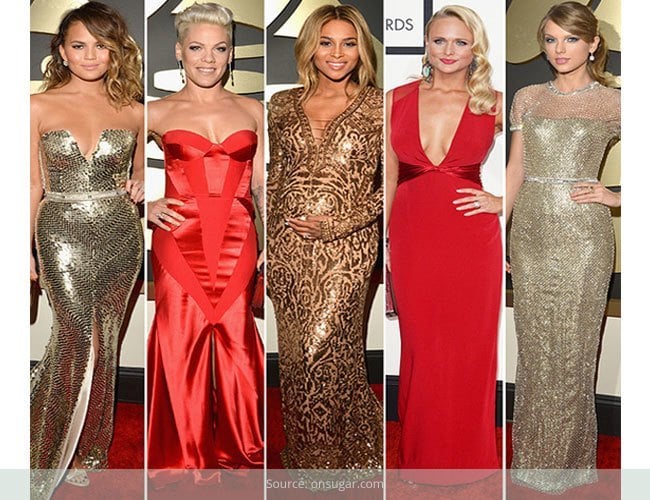 Spring Summer 2015- what a relief from the icy, dark, very cold and haunting days of fashion gone by- a reminder that if you are persistence enough; you'd be the 2015 diva or bloke everyone has their eyes on. Well winter was all about layers and covering up, 2014 was knee-deep last year; dictating what to wear and what not too. Inspite of that, you've missed certain pointers- BOO!
Do away with those now
Your puffy coats can be shown the wardrobe- the summer sun is what you need to frigging enjoy! The designers are overeager this time around as much as they were last summers; so put to use what you missed last time- girl, the BAFTA Awards show 2015 has brought back the pointers you've missed; keep an eye and apply this time- should you want to look cool as cubes of ice.
An amalgamation of teases and covers
What we liked on the red carpets at the BAFTAs 2015 was the flaunt-yet-cover-me-up looks; celebrities graced the occasion and teased the shutterbugs clearly. We could take a cue from them all; Summers can be fun and a little skin show now and then wouldn't burn!
From Tom Ford's red plunging neckline in red (above) to the plain yet sexy Roksanda Illncic top and skirt (below), here's a cue on dolling up for the hot days ahead!
That 70s show
Wonder why the 70s-comeback didn't make it big in 2014? Time isn't lost yet; 2015 Spring Summer can do magic- head on to the stores and make the FLOWER POWER days arrive soon; the romantic bohemian, with hot summer days ahead- long flowy dresses, with prints and patterns should adorn your wardrobe.
Chic tailoring
With summers arriving and more room to showcase- chic tailoring with crispy office wear or formal clothing should be your mantra- think Paul Smith, Prabal Gurung and Sonia Rykiel styles for Summer 2015. The look is retro no doubt, but speaks volumes about a magical journey of style and grace as well- notice the patterns and colours; so summerish and those open sandals for extra comfort, why not?
Flare pants
Vivid designs and colours, flare pants and frills that we ignored much in 2014 is sure going to be hot, very hot this summer 15'. So very 70s, 2014 surely missed its chance hosting them right- 2015 think Derek Lam, Victoria Beckham and Emilio Pucci!
[sc:mediad]
Get ready for the frills too!
Very romantic for sure; the frills are in for Spring Summer 2015. Dainty and cute, chic and very trendsetting for the romantic month of the year- evening wear is complete with a little ruffled frills for the show! Think Burberry Prorsum and Marchesa this 2015!
Tribal Dance of the Summer months
Planning to hit the parties while the cool silver rays of the moon blanket the city? You've got to bring in the boho-chick 70s look for the cool effect; haute and hot as tribal prints and motifs, designs come by- Lady Luna shining bright in the night sky sends you blessings from the Navajos.
Boho for 2015
Why not? Free spirited, sexy, sassy and yet with a point to make- the modern day lass knows what she wants, how she wants it and isn't shy to show it all. Dress your best and make heads turn; boots or open-toed footwear- we'd leave that for you to decide.
We've thus shown you a gist of what could have been your wardrobe in 2014, but unfortunately was given a miss. Time is not lost, you still can make a statement this summer 2015- hot and cute, sassy or wild- you get to decide!