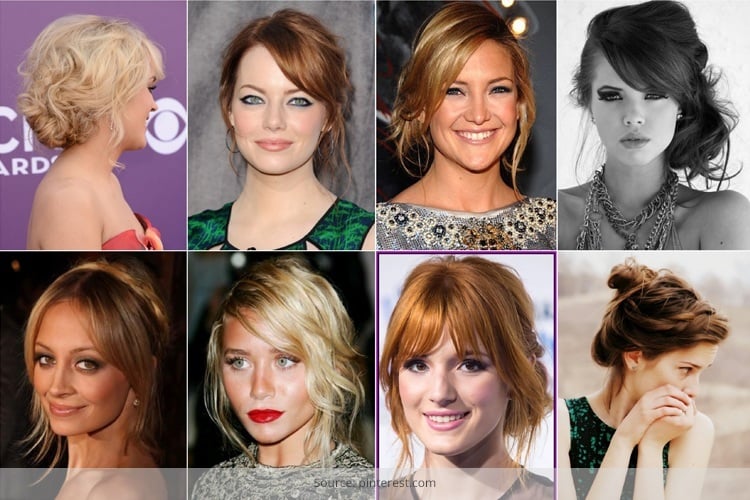 Celeb hair is always something we are jealous of. Such shiny, lustrous and long locks are not so achievable and maybe if you add a few extensions here and there, your hair might start resembling a bit like them. But there is good news! You also have tons of celeb hairstyles which are extremely low key and low maintenance but at the same time they are awesome to look at.
[Also Read: Selena Gomez Hairstyles]
In fact, we at Fashion Lady have picked up some of the best hairstyles that we can get for you from the celebrities! Take your pick!
1. Jennifer Lawrence
J Law (She hates being called that) and her style is completely gorgeous, and women all around the world love to mimic her style. Whether it is what she is wearing or what hairstyle she has, J Law has managed to spawn millions of women who want to be just like her! Her no fuss and sassy hairstyle is something we women adore! It is fun and flirty and completely easy to handle.
[Also Read: Celebrity Hair Makeovers That Left Us Shocked]
The hairstyle is mostly for women with short hair. This look is very easy to achieve. All you need to do is put on some good hair spray on the ends of your hair and scrunch it up to give the desired look. To look even better, add a cutesy hairband!
Here she is rocking the same hairstyle with a little variation: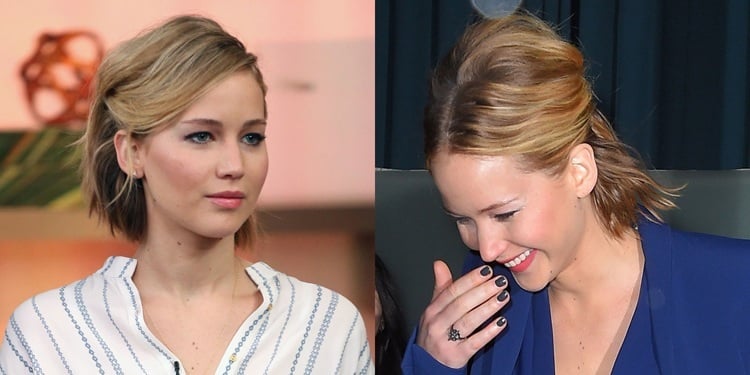 You can also choose not to scrunch up the ends: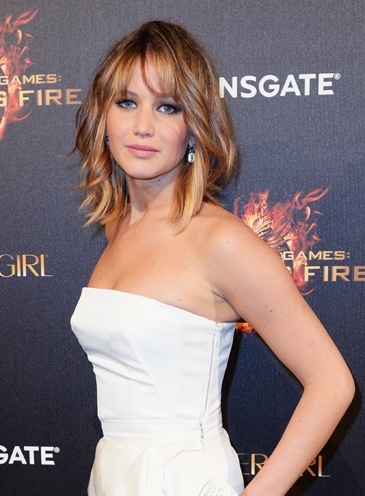 If you like your hair to be even shorter, then this is what you can do!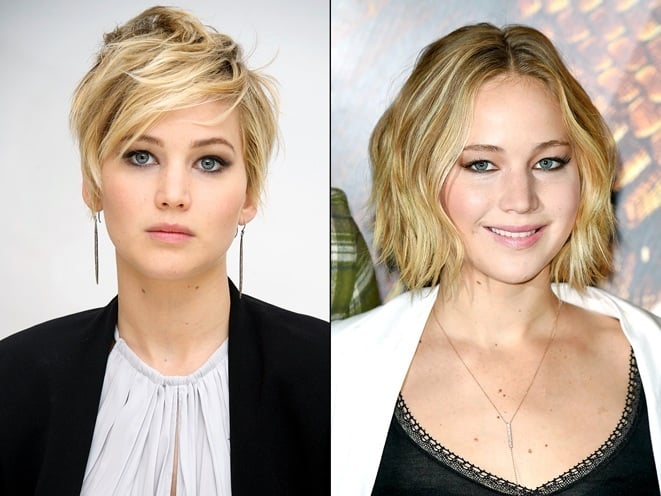 2. Jennifer Aniston
For years Jen has been the love of men and women all around the globe. Her most unforgettable role was that of Rachel in Friends and she also inspired generations of women with her Jen hairstyle-a fuss-free and straight hair look. She doesn't believe in putting too much effort in her hair and simply lets it be. But the best part about her hair- it is always shiny and bouncy! Whenever you are out from the bath, just dab on some of the serum to make your hair look like her.
[Also Read: Trendy Hairstyles]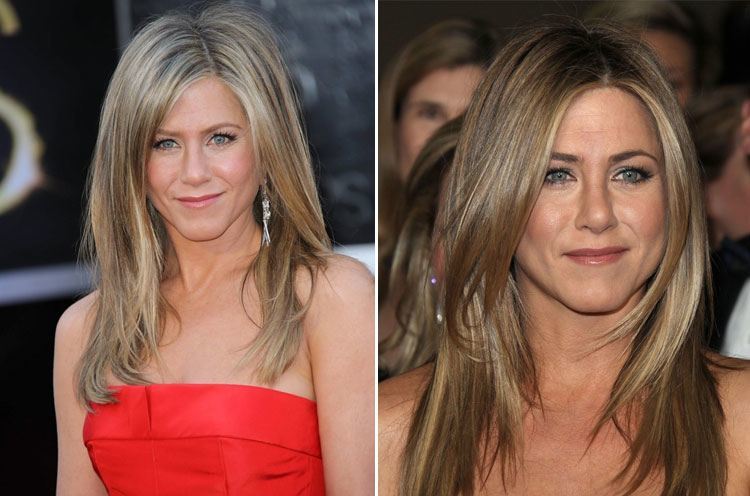 3. Nicole Kidman
Nicole Kidman and her edgy look became hugely popular with a lot of people because of its edginess. It can be worn in a graduated way which adds a very cool and rocker girl edge to it. It's an optical illusion of sorts which can make your face look much thinner.
[sc:mediad]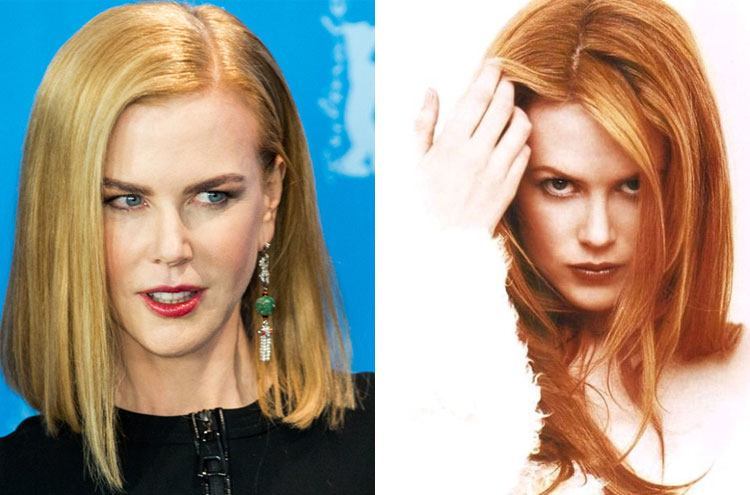 4. Lauren Conrad
She is the queen of Instagram and all her pictures have quite a vintage and retro look to it. She is an IT girl, and she will make sure that her hair is always on fleek. In most of her Instagram photos, she usually has pictures of her hair open in loose waves or she usually puts them under the sun. She also is a big fan of sock buns and you will see her sporting this particular look many a times in the various award ceremonies and events. You can also decorate and customize your sock bun.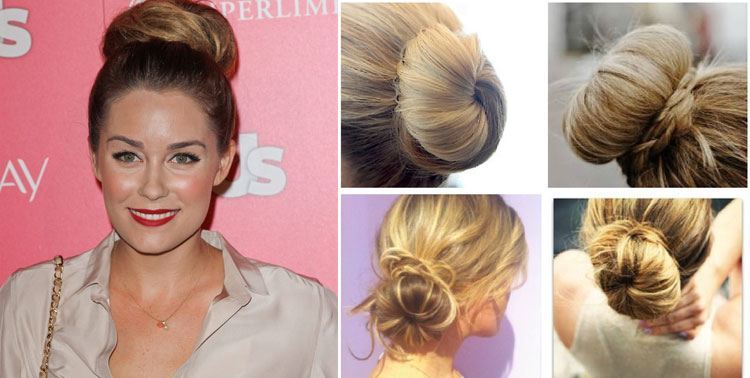 5. Selena Gomez
Beau or ex-beau's favourite princess channels her inner queen look by regularly sporting high ponytails. Since her face is pretty small, the high pony frames her hair very well and also makes her look very fashion forward. All you have to do is take all your hair from the nape of the neck and tie a pony.
[Also Read: Celebrity Hair Disasters – Bollywood & Hollywood]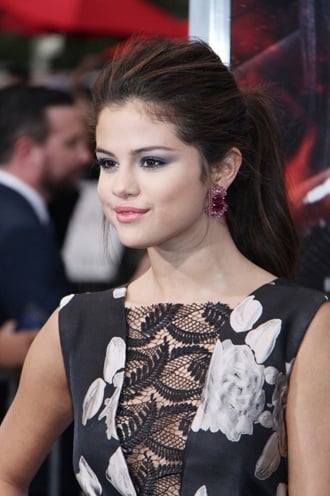 So there is your complete list of low maintenance hairstyles you can easily copy from celebs.