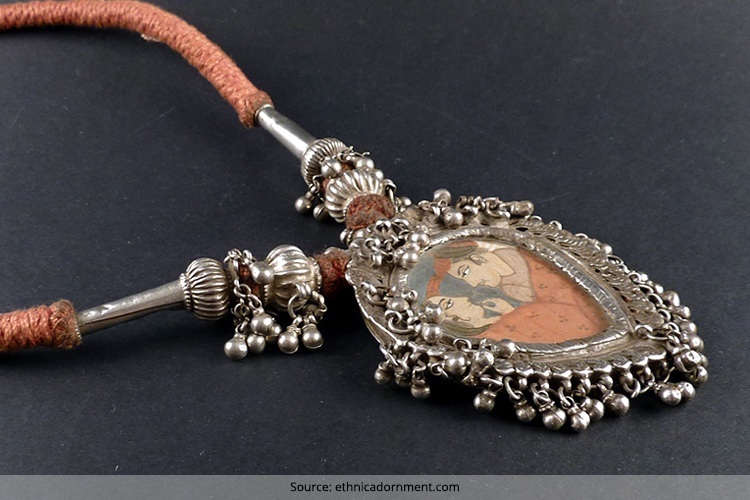 What we love about sadda Dilli or Delhi, the national capital of India, is that as a shopaholic you will never return from the city empty handed. The old phrase "shop till you drop" holds true here, and the people are ever so ready to tell you more about where to shop, how to bargain and where to look for the Best Jewellers in Delhi too.
[Also Read: Assamese Jewellery Design]
Let's get started on Jewellers in Delhi
But I Love Boho Chic Jewelry
No problem with loving all things boho chic and in silver antiquity that too, HKV is your mecca and medinah for the Best Jewellers in Delhi then. A walk down the chicest and very luxe streets of HKV tells you where to head to, when looking for bohemian touches in all things silver and bestowed by the dance of Goddess Luna- silver antique jewelry profoundly displayed across street vendors and high-end boutiques would make you go bonkers here.
Check Out Silofer
Since the late 1970's Silofer market has been the favorite haunt of the Best Jewellers in Delhi, and those living near GK1 M Block market would know this to be true. If you are looking for silver antiquities and embellishments to doll up in, anything artsy and with silver touches too, Silofer market should be your haunt. From high-end silver jewelry to daily wear bohemian beaded silver beauties, Silofer market needs more than just a day for you to roam and check out, and another day to shop till you can no more. While being here, don't forget to check out the famous Celestial Jewelry showroom – you'd be spoilt and pampered for choice with all things silver here.
[Also Read: Easy DIY Jewelry Box Ideas]
Silver Line
Talking about all things silver and silver jewellers in delhi, you should pay a visit to Khan Market and check out the famous SILVER LINE. Over here you would find high-end and very good quality silver antique jewelers and jewelry; custom made if you please and bespoke too. From contemporary to ethnic and silver-plated items, you get them all at a good price here. Be ready to bargain, and should you want to visit traditional silver stores here, Safeera and Amrapali would be the best Jewellery Showrooms in Delhi to head to.
[Also Read: Handmade Silver Jewelry]
Check With Jewelleria
Jewelleria as the name suggests needs no further explanation, but yes, if you are looking for antique silver pieces that would stand out and stun the eyes or provide a feast, you are at the right place. Ethnic styles galore to choose from, heavy to light and in the middle too, Jewelleria is paradise to those who wouldn't mind spending a whole day searching for the chicest of silver touches. From artifacts to pendants, silver brooches to earrings, engagement rings and more, check out Jewelleria!
Dariba Kalan Market
Heading off towards Chandni Chowk? Get off the busy strand and make a detour towards Dariba Kalan today, it is a market where the best of silver jewelers do business at and provide antique silver goodness to those who want the minimal shine and bling too. From gold to silver plated and pearls too, you would find the best jewellery shops in Delhi selling almost every item in silver, right here.
[sc:mediad]
BG's
BG's has many stores all over the national capital and NCR, and they are known for the unique antique silver jewelry pieces thrown open to the public to pick, choose and buy from. From brands to customized DIY silver items, using 92.5 silver in various styles, BGs is where you should head to today!
[Also Read: Top Boutiques in Delhi]
So here were the best five locations, showrooms and famous or well-known hotspots where you would find the best of silver antique jewelry and accessories or jewelers. If you are from Delhi and would like to add to this list of jewellery shops in Delhi selling silver, we are all ears. Do write in and let us know what you think about this list, your feedback is appreciated.