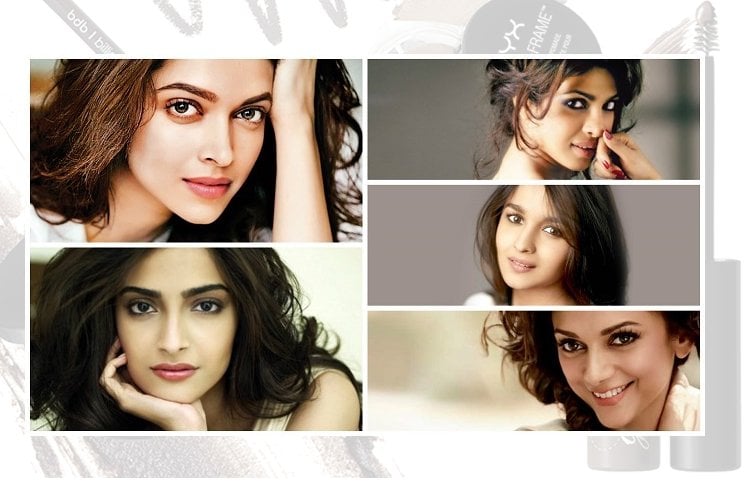 Like the fashion industry, the beauty industry too is evolving at a rapid pace. With trends becoming fads at the wink of an eye, one has to really evolve at the speed of light to maintain a fashionista reputation of sorts. A beauty trend that has observed significant importance lately is that of more fuller eyebrows.
With thin, round, over plucked brows ruling the escapade for almost two decades, today they have been rendered almost obsolete by industry insiders. The popular super skinny arches have given way to their more natural looking, filled in counterparts.
Bollywood's leading ladies understand the power of a beautiful pair of brows, and hence have undergone dramatic eyebrow transformations making that shift, adding more youth and freshness to their faces.
You have to scroll down and see it to believe it.
10 Celebrities Who Moved From Thin Brows To Fuller Brows
Deepika Padukone
If you take a short trip back to the early movies of Deepika Padukone, you are bound to notice that this leading lady's natural eyebrows were thin with the brows usually making quite an arch. However over the years, courtesy good grooming, Deepika has given a mighty makeover to her brows. While the thicker brows look more fuller, by doing away with the attention seeking arches, she has added more softness to her face. Taking away years and adding some extra freshness, her present brow game is absolutely on-point.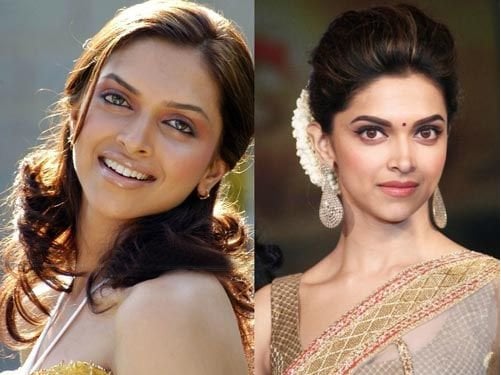 Aishwarya Rai Bachchan
Starting with her Miss World days, Aishwarya's brow game has definitely evolved over the years. Back in the 90's when Aishwarya won her Miss World title, semi-circular eyebrows were the trend. Moving on to late 90's the lady carried what looked like the over tweezed look in movies like Hum Dil De Chuke Sanam and Mohabbatein. With Devdas, Ash let her more natural relatively thicker brows to make a comeback. With Dhoom we saw more arched and squared brows beginnings. Mrs. Bachchan's current brow game is better than ever featuring a natural thickness, slight arch marked with pointed ends.
[ Also Read: DIY Eyebrow Growth Serum  ]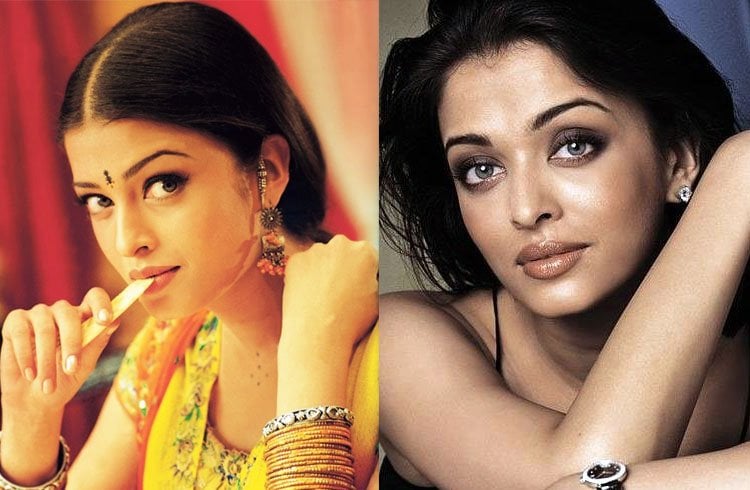 Priyanka Chopra
Priyanka Chopra has gone on record to accept that her eyebrows are her strength. While most actresses believe in sporting pairs that look like sisters but not like twins, Priyanka chooses to differ and maintains a pair of eyebrows that are bold and flawless and are shaped to look like identical twins. The lady started off her career carrying her naturally unique and long brows, thick at the edges and sparse at the arch. But today the Quantico star has one of the most enviable brows in Bollywood which are thicker, more fuller at the center gradually thinning at the edges, making that perfect inverse Nike tick.
Katrina Kaif
Katrina Kaif is blessed with a perfect bow shape eyebrow. She kickstarted her career with brows that were high, less arched and mostly straight. With the onset of the currently trending power brows game, Katrina groomed her brows to observe a more fuller and perfectly groomed pair. More natural looking, her brows now feature an arch just at the right place and flaunt a mostly perfect shape and length. We have to give it to her present brow game, that stands strong and frames her face most appropriately.
Sonam Kapoor
Sonam Kapoor is one of the pioneer ambassadors of the fashion scenario in India. With her on-point fashion game, she has garnered much appreciation and acceptance as the leading fashionista of the country, Like her fashion the lady loves to maintain her eyebrow game to perfection too. With evolving trends Sonam's brow game has also evolved. With thick eyebrows making a major comeback, Sonam Kapoor has groomed her sister pair to look more voluminous and bushy, thereby giving her a more natural set of elongated eyebrows that compliment her countenance with precision and supremacy.
[ Also Read: How To Use Eyebrow Gel ]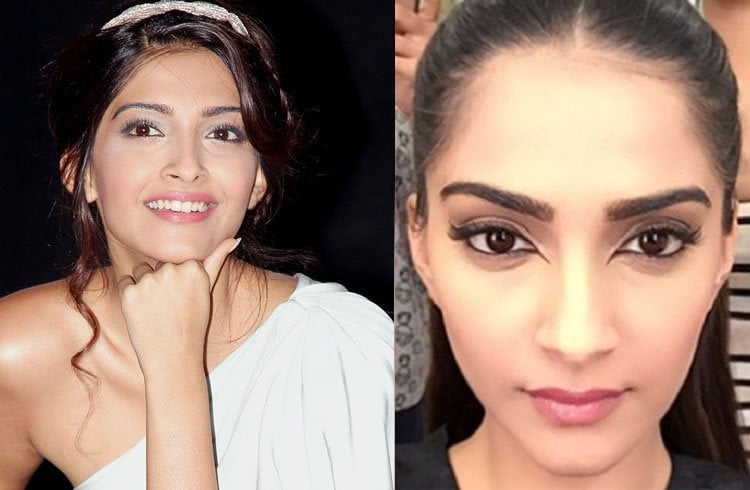 Kangana Ranaut
Kangana Ranaut's eyebrow transformation has been a major one. A significant difference from her good old over tweezed thin eyebrows, her brows today are apt to be defined as a set of power brows. Kangana entered the industry years back with her pair of eyebrows, that were way high from her brow bone, appeared over plucked and possessed no arch. But with thin eyebrows giving way to thick ones. Kangana progressed towards more filled in fuller brows that sits in more closer to her brow bone and boast of a natural looking arch.
Anushka Sharma
Anushka Sharma debuted in the Indian film industry with a pair of barely there set of brows. Extremely thin, with sparse hair her pair of brows were unusually long and sleek. With the world moving towards power brows, we are glad Anushka too made that shift because her present eyebrow game appears way better than her past. Her naturally thicker and a more fuller set of brows accompanied by a natural arch today, seems to be doing some magic to her face. Finally the diva seems to have got her perfect balance.
Sonakshi Sinha
Although Sonakshi stirred up the industry with her dabangness right from her first film, the lady was put to a lot of criticism when it came to her look and appearance. Overweight, unduly broad and a plum face, Sonakshi had to address to all her appearance issues. Hats off to the woman for taking her time and evolving into a super looker along with being a superstar, courtesy her patience and persistence. When it came to eyebrows, Sonakshi carried a pair of thin, and round eyebrows. But today, Sonakshi has almost lifted her look by complementing her more longer face now with a pair of voluminous eyebrows that flaunt a beautiful arch toward the edge.
[sc:mediad]
[ Also Read: The Thick Eyebrows Trend Is Not Dying Anytime Soon ]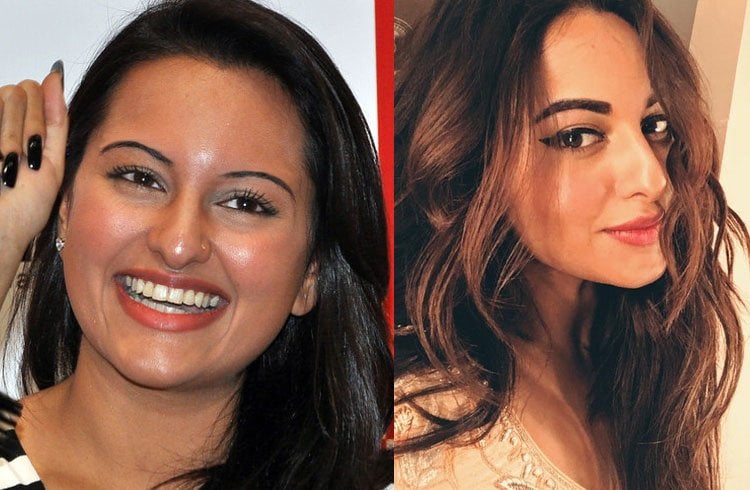 Bipasha Basu
Bollywood's bong beauty has one of the best eyes in B-Town. Intense and big, her eyes rose to glory when they got that perfect pair of brows as accompaints. Bipasha entered the industry at the time when thin and extra tweezed brows were the fad. With the industry finally understanding the power of more natural set of brows, the veterans made that gradual shift. Taking her brow game to all new highs, Bipasha grew out her hair to flaunt a more fuller set of eyebrows that arch toward the end, giving a more sharp and squarish ending to this dusky and sexy siren.
[ Also Read: How To Apply Concealer On Eyebrows ]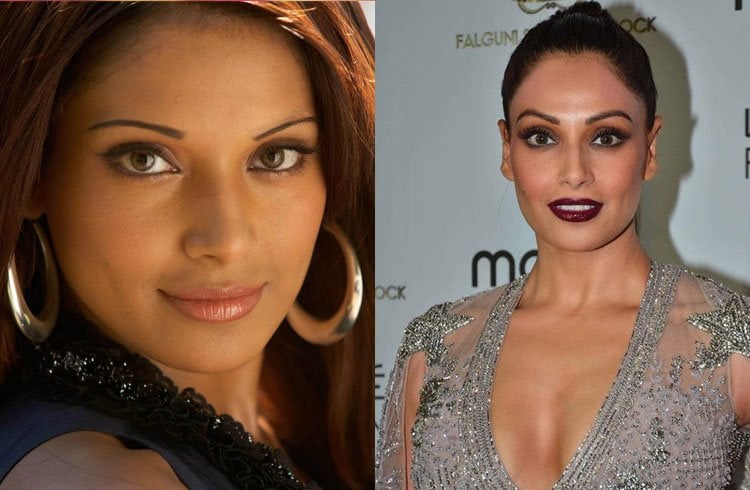 Preity Zinta
When in the prime of her Bollywood career, Preity Zinta restricted her brows to being thin and round with no stress on the arch. But with industry giving more attention to the brows, and with the resurgence of bushy brows, Preity too opted to take a small dip in the trending game. Gradually growing out her brows to a decent volume, Preity has definitely added more of that natural beauty to her face without compromising on her innocent yet chirpy contours by adding just the right volume and length to her brows.
[ Also Read: How To Shape Eyebrows ]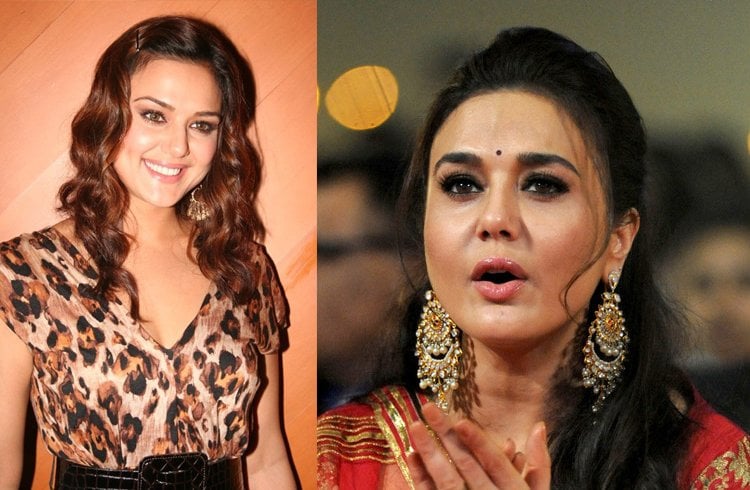 So ladies, high time to bounce back to your more natural shape and volume, because these celebrities totally prove that fuller and filled in brows truly have the power to instantly transform your face resulting in a more beautiful and younger countenance of you.
Images Source: instagram