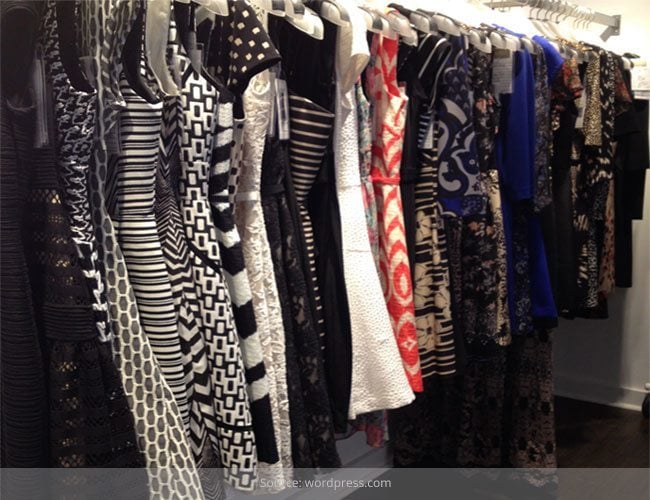 Every woman is different. While some of you may take pride in your slim waist, there may be other women who love their hips. The key to a great look is to understand the different Indian body shapes, and then your body and find out what fabrics will look best on you. Well, if you have confidence, you can very well carry off any kind of dress or fabric, but it's always better to know how to dress for your body type. Keep these few tricks up your sleeve with the below fashion lessons:
1. For the Apple Woman:
You are the woman who is usually a little heavyset on the top and lighter on the bottom. You need fabrics which will successfully skim your curves and give you a more slimming effect. What type of dress you choose will essentially depend on the fabric. So, you will need to choose fabrics which will kind of cover up the problem areas. Your overall effect needs to be slim, and avoiding prints or silks can work wonders.
Magic Fabrics: Matte Jersey, cotton, wool and viscose should be your friends. Wear them as dresses or even tops to accentuate your bests parts
2. For the Pear Woman:
If you are a pear woman, you have a smaller upper body as compared to the lower body. You have an enviable waist and a petite upper body. As such you have to choose fabrics which will do justice to your small upper frame. If you would want to load on leather or wool, try and keep them confined to the upper half of your body. Piling them on your lower body can make you look very bulky.
[sc:mediad]
Magic Fabrics: Polyester blends, viscose and cotton are your best choices. Figure hugging tops and peplums can create an illusion of a little heavier bust. Try and stick to them to accentuate your curves.
[Also Read: Top Bikinis for Different Body Shapes]
3. For the Hourglass woman:
This is the figure every woman dies for. Often called the ideal figure, this is characterized by a small waist and particularly curvier hips and bust. You can highlight your killer curves by wearing almost any fabric. But make sure they are the ones which stick close to the body. Like they say, if you have them, then you flaunt them. What's the use of those curves if you can't flaunt them right? So steer clear of bulky knits and wool. These do not flatter your curves at all. Invest in some fabrics which stick close to your body.
Magic Fabrics: Spandex, Polyester, leather, cotton, silk…you name it! Almost every material looks good on you!
[Also Read: Best Workout for Your Body Type]
4. For the Slender woman:
You have a figure which is slightly on the petite side. Most models and athletes sport a figure which kind of resembles a rectangle. You have a more straighter and boyish figure. But since you are slimmer, you can carry off almost every other fabric with quite an élan. However, you need to remember that there is a very thin line between looking like a scale and looking petite and pretty. You cannot invest in outfits which will hang loosely on you. You need to invest in clothes which will delicately hug your figure and at the same time prevent you from looking like a stick insect. So, even though you are slender, you may want to reconsider that woolen jacket you just bought. You don't want to look like a walking skeleton now, do you?
Magic Fabrics: Stretchy fabrics like matte jersey, satin and silk would do wonders for your boyish figure.
Fabrics can make a lot of difference to your getup. Make sure you choose the right dress styles for body types to look ravishing!