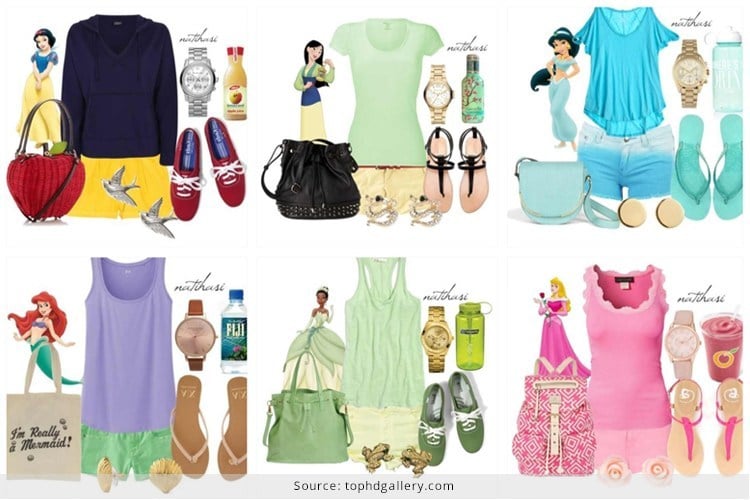 We have all grown up and have plenty of sentiments attached, when we talk of Mickey and Minnie Mouse, Pluto and the gang of Disney. The adventures of Disney imbibed in us morals and values, true to the soul. From being respectful and kind to one another, we have also learnt about the virtue of patience and of being honest as well. But the buck doesn't stop rolling there. Disney taught us how to dress chic and stylish too in fantasy fashion, and believe it or not, there are models and celebrities who doll up in Disney couture.
Here are a few fantasy clothes that you could try for the parties and events, you've been invited to!
Various Shades of Grey from Winnie-the-Pooh
The Aww factor quite pronounced, whenever Winnie-the-Pooh was on, we'd leave our chores and studies, to watch his new antics. Winnie-the-Pooh loved his honey, and we do to. This is why, Winnie-the-Pooh is Disney bound and in total style that too- a touch of all things grey with pretty pinks for the casual evenings out, why not?
You could also do the Winnie the Pooh fashion by wearing the yellow and red combination in different forms of fashion.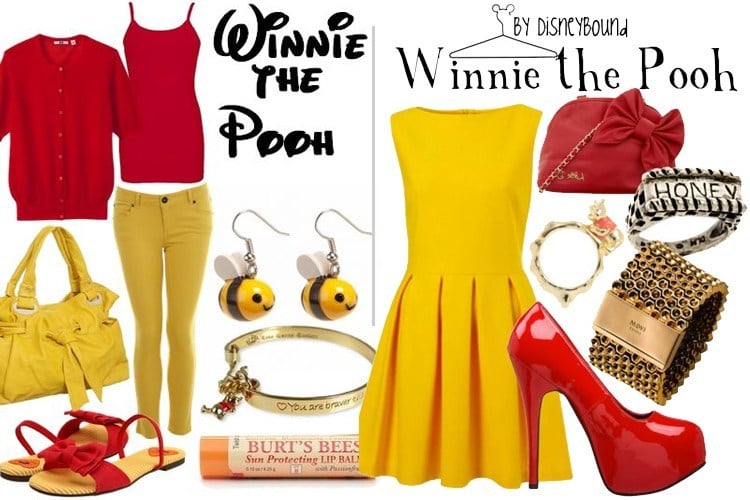 A Mickey Mouse Vintage Off the Shoulder Fleece
No time to doll up in fantasy dresses when picking your child from school, but would still like to look the 'cute mommy' your little one boasts about? The Mickey Mouse Vintage Off the Shoulder Fleece with a pair of denims and heels or shoes for the feet, does the trick!
[Also Read: Gladiator Style Sandals]
Ready for Your First Date
Dress in something cute and not suggestive, because the former is what self-respecting boys dig, and not the blatant skin show they can get from other sources. The cute Minnie Mouse Tee, in white prints and cotton fabric, brings on the innocent charm and glam. Wear black pants and a red head band to look sweet yet cool.
[Also Read: Halloween Fashion Ideas]
If you want to add more sexiness to the date and want to bring out your fashion sense, then you could wear a Mickey Mouse printed Tee with a short leather skirt with bling accessories.
For the Feet
What do you wear when dolling up in smart casuals for Friday dressing, and should you want to flaunt your love for all things Disney- a pair of customised and bespoke slip-on Disney embossed footwear of course?
[sc:mediad]
If Toms are not your style, check out for people who will make customized Disney painted shoes for your heels. These will keep your love for Disney hidden if you don't want to share your secret fantasies with others.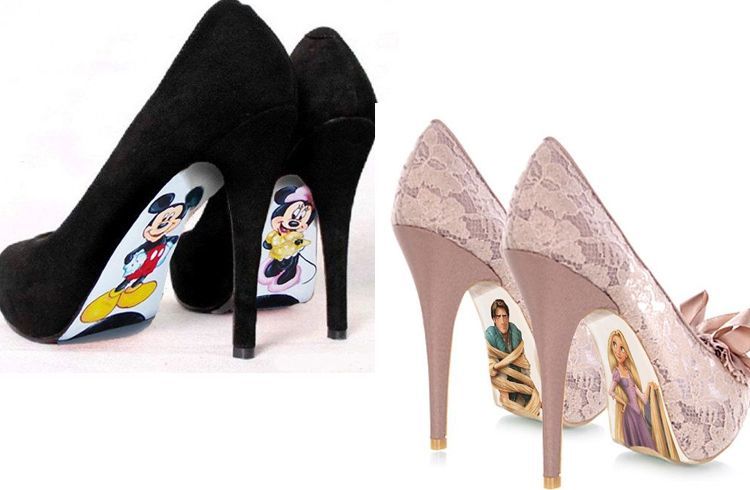 And if it's a BBQ with a fun theme, you could wear these sandals with shorts and a tee for the most comfort.
For a Girls Night Out
Partying with BFF's or maybe for a spinsters spin round the block, you have got to be trendy and look the part! The chic red frock with low necklines does its magic, if you pair it with heels for the feet, a trendy statement necklace and hot red lips, with a bun that resembles the rockabilly chick!
An Off-The-Shoulder Tee
Minnie Mouse and Mickey would want to go with you to that dance tonight, and should you be taking your two besties along, let them snuggle up to your warm skin in an off-shoulder Minnie and Mickey Mouse tee!
Disney Innerwear
When you've decided to go full-throttle with all things Disney in fashion, why leave out the underwear bit? Cute and chic as they are, the Disney underwear options for young girls are a very wide vibrant bunch for you to choose from!
Fancy Being Snow White for Him Tonight
A little role-play didn't kill anyone, and especially when you know your hubby or boyfriend has had the dreams of being with Snow White all his life. Spice things up a little on the little romantic rendezvous over a glass of bubbly tonight, and he'd be your slave doing all that you say!
[Also Read: Did Food So Stylish?]
What if it wasn't for yourself but a party that you had to attend with a Disney theme to it ? We'll show you how to dress like different fantasy characters.
Fantasy Costumes For Women
Tinkerbell
Rapunzel
Peter Pan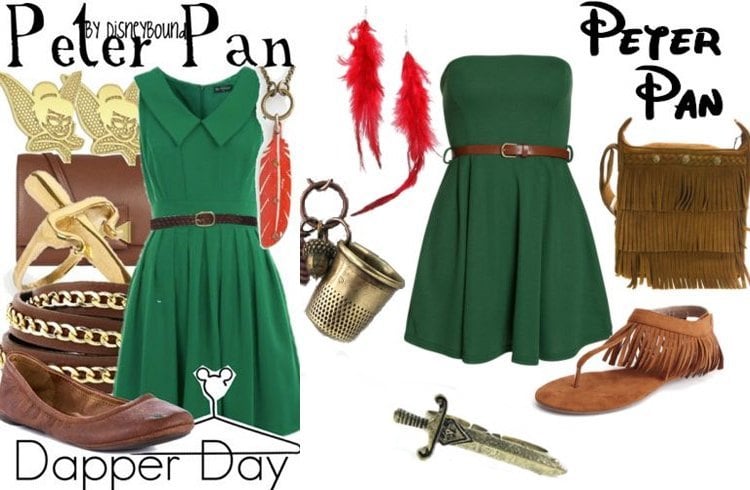 We could go on and on how to dress in Fantasy Fashion outfits. If you want us to cover something for you, let us know in comments below and we will add it here for you.