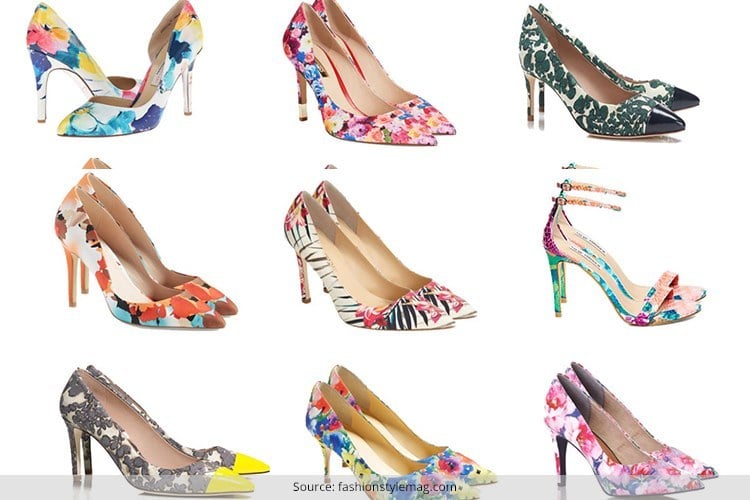 Summers, springs or even winter-floral trends that can never go out of fashion. So whether you are rocking a pair of sneakers or some high heels, floral design trends will always look good on you, no matter what! Every fashionista knows that no outfit is complete without the right pair of shoes and to get the right vibes, your kicks have to be in point too! We will run you through the latest trend doing the rounds of the fashion circuit now-floral shoes! They are everywhere, from Louboutins to Steve Maddens, designers know how important floral is to a self-respecting fashionista, so they have kept it almost everywhere!
Let's have a look at some of the floral trends:
Say it with Some Brogues
For a more feminine, yet very French look, you can buy beautiful floral brogues. They are very classy and comfortable and go with almost any kind of attire. They are a wardrobe staple that every fashionable woman must have in her wardrobe. Don't forget to check out metallic brogues too. You can accessorize them like the way this girl did. For a simple, yet classy look, make sure you invest in some really nice brogues.
Don't forget your brogues too!
Point out in Some Stilettos
Stilettos and floral prints are such a rage. As we have said before, this trend is omnipresent and you can see it in every fashion circuit. The best part about combining floral prints and stilettos is that stilettos look amazing anyway and when teamed up with floral, they can be a different fashion dimension altogether. This is what will make you a cut apart from the rest!
[Also Read: How to Wear Ankle Strap Heels]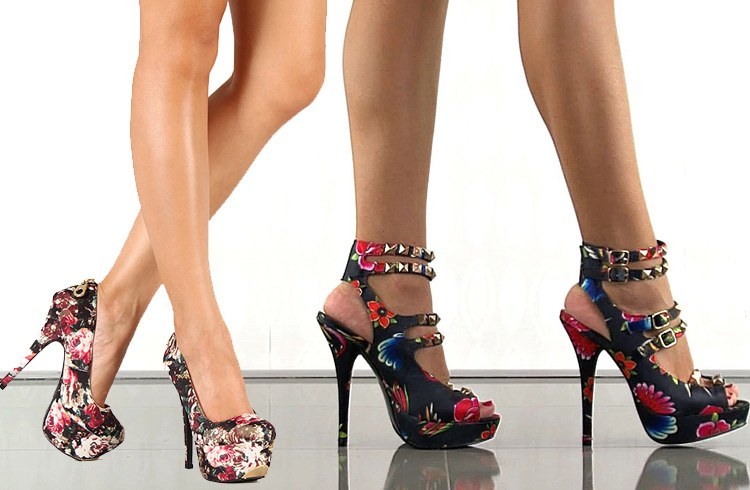 Floral stilettos look great with almost any kind of dresses. This is one way you can accessorize your floral stilettos.
Quench your floral thirst: With these Steve Madden floral stilettos. Get them at your nearest Steve Madden store
[sc:mediad]
Boot Them Out!
Yes, floral boots are not a figment of our imagination. They exist and they are gorgeous. You can wear them with almost every kind of skater dress and look exactly like a rocker chic. Plus it's the rainy season, floral boots are the perfect things to don and go splish splash in the rain. If you are not comfortable with the idea of boots with heels, you can also wear the flat soled ones. They look insanely cute with nice dresses and even shorts.
There are tons of choices available and styling them is easy peasy! So don't forget to pick up your floral boots once you choose the dress and outfit to go with them! You can definitely take style cues from her:
Get it for Yyour Flats
The most comfortable pair of shoes that were ever made are obviously the flats! You can wear them anywhere and style them with practically anything! Flats have always been in every woman's closet and no woman loves her flats more. But the trends for flats are always ever-changing and to keep up with the changing trends, we would love to see them in floral prints too. Floral print flats are comfortable and can be worn to any occasion too. Plus, if you are the kinds who loves dressing up girly, this is one style you should definitely invest in.
Take a look at some of the beautiful floral flats that are in vogue: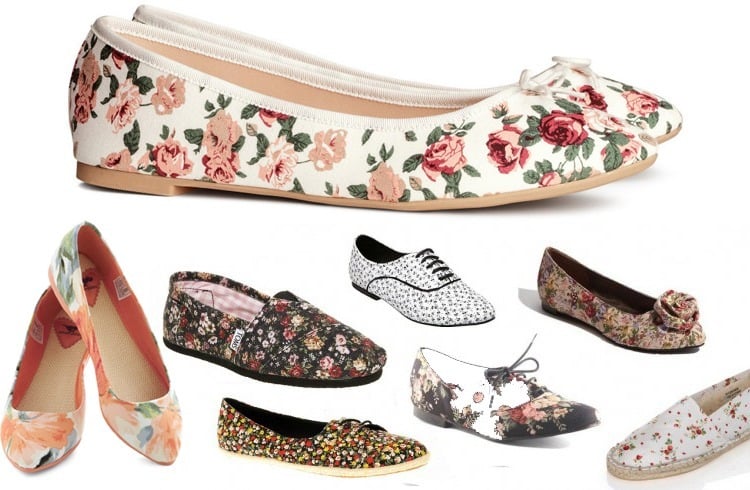 We hope your love for floral trends will be complete with this extensive list! To Flower Power!