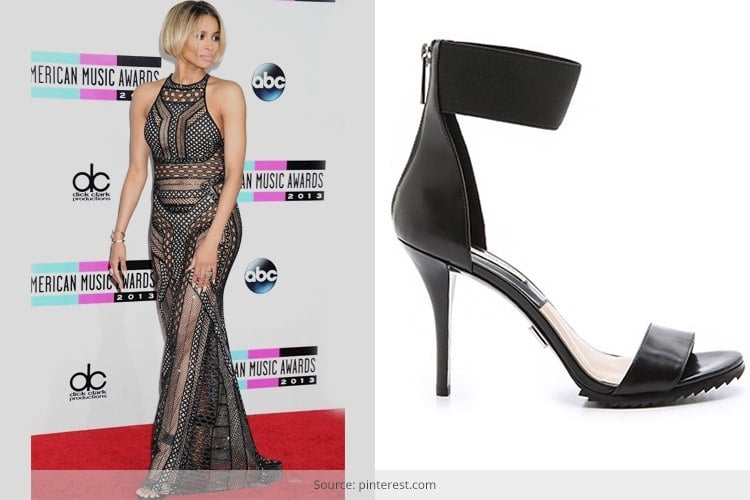 Shoerazzi (Yes! That's a term and for those who did not already guess, they are the paparazzi for shoes) are always on the watch for the latest trends in shoes and heels and sandals. Recently, shoerazzi have spotted a rising trend in ankle straps. These not only make your legs look longer, but they are also one of the sexiest shoe styles. Women love to emphasize their legs and ankle straps make sure that your pins look hot and long!
[Also Read: Boldest Trending Heels]
Ankle straps in anything-shoes, flats, heels can make your legs look slimmer, but the best way to accentuate those pins is to invest in some ankle strap heels. But what is the secret behind these unassuming straps. Well, science says that the ankle straps draw attention to the slimmest part of your leg, that is the ankle and hence thinner=longer.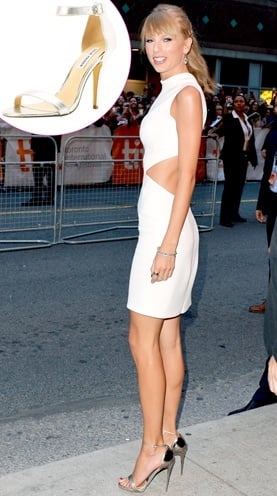 A lot of celebrities are seen wearing these ankle straps time and again. And shoerazzi literally goes bonkers over them. We have caught several celebs wearing some of the best ankle straps and we have made a list of them. Let's have a look at them legs!
[Also Read: How To Wear Gladiator Sandals]
Go all formal with Reese Witherspoon
The tiny actress makes her legs look pretty long with these formal pair of white ankle strap heels. You can mimic her office-going style by picking up a normal straight cut dress and accessorizing it with a white blazer and don't forget the white heels!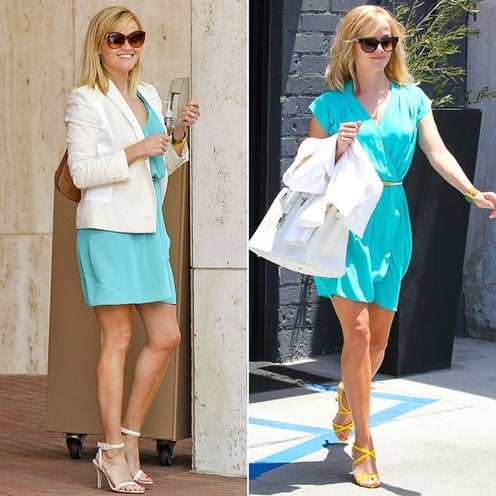 Kirsten Dunst's All Black Look
Kirsten Dunst is chic all the time and even when she is rocking her all black look, her block heels are on point. She accessorizes her dress with a black ankle strap block heels and dons a jacket to keep her warm. Talk about colour coordinating! She finishes the look with some really nice pair of (no guesses here!) black shades!
[sc:mediad]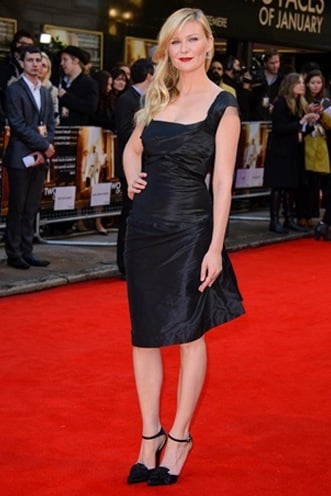 Jessica Biel Rocks Some Nudes
Well, not literally! Jessica Biel's nude ankle strap pumps and her flirty dress make her look gorgeous as ever. She has her hair in loose waves and curls and this makes it look even better. Don't forget to have some red lipstick to add a pop of colour to your ensemble. No wonder Justin Timberlake went all gaga for her.
[Also Read: How to Walk in Different Heels like a Pro]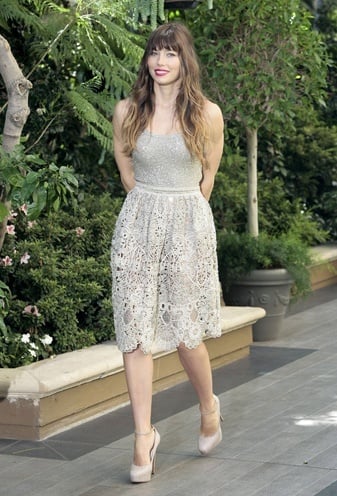 Jamie Chung's Model off Duty Look
Who said you have to be dressy all the time? And ankle straps also look a lot better when you accessorize them with some really chilled out clothes just like Jamie Chung. She is out in the city, wears floral leggings and tops it off with a white tank. She adds the final touch to her look with some metallic ankle straps and has minimal makeup on. But she still manages to look ah-so-gorgeous.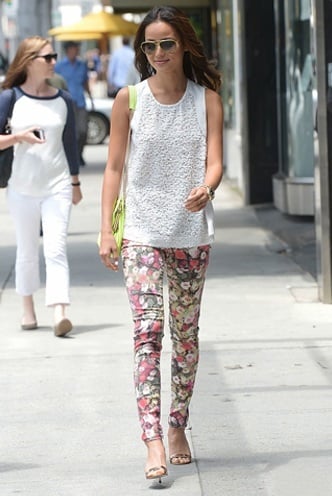 RiRi's Camouflage Game is on Fleek
You can always trust Rihanna to get some trendiest fashion items to the world. Take for instance her very rough and tough look with a camo top and jeans. But what takes the icing on the cake is her pair of camouflage ankle strap heels! Ever wonder how she pulls off any look so effortlessly? Better take fashion cues from the Barbados leggy beauty!
[Also Read: What Do Your Shoes Say About You?]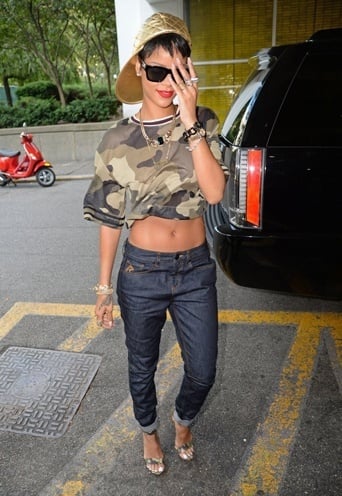 Kerry Washington Rocks Her Gucci
Gucci's heels are anyway so coveted and with Kerry Washington styling them with an abstract print dress, they look even better. The oversized ankle buckle combined with a leather finish gives these pair of heels quite the look. Though it is from the spring summer collection of 2013, this shoe still turns a lot of heads!
[Also Read: Jimmy Choo Heels]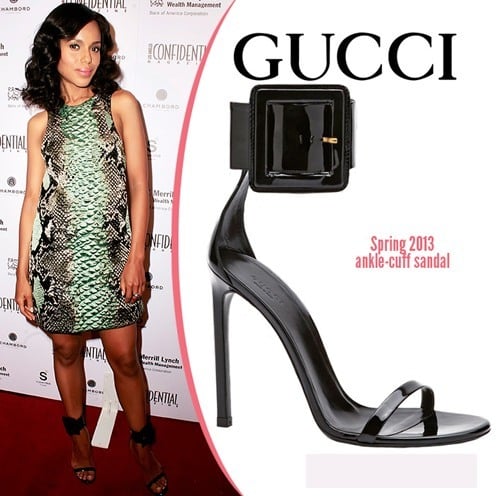 Did you notice how the ankle strap heels always make these celebs legs look long?