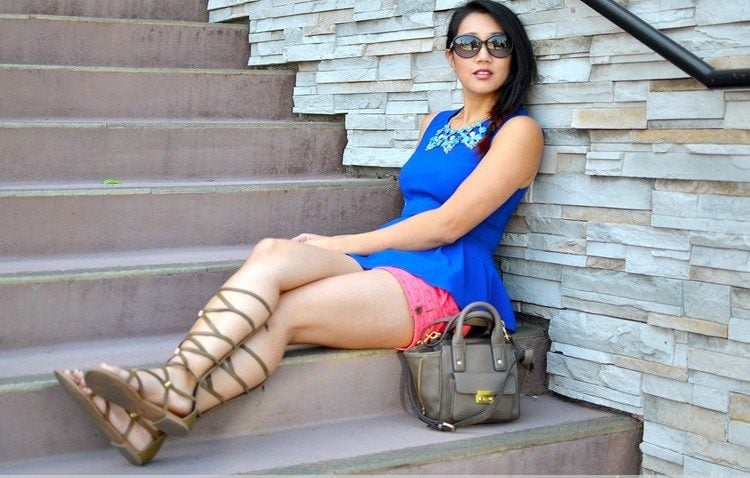 If you've ever thought that gladiator sandals are too OTT to be worn casually, then you need to take a look at these 20 women. They look stunning in gladiator sandals and will give you an idea on how to rock them.
1. Summer Goddess Look
With a simple black summer dress and minimal accessories to complement the look, she lets it all be about the black gladiator sandals. This is a great look for summer and we love how well she carries it off.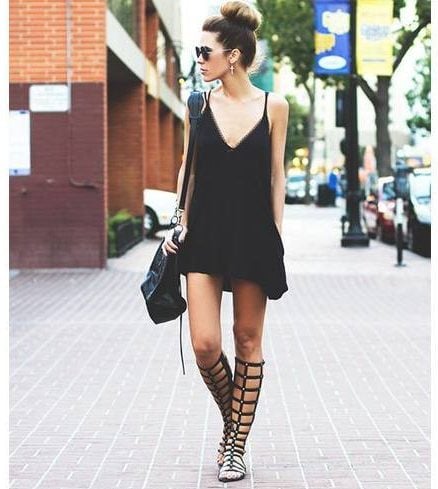 2. Holiday Fever Look
If you're heading to a beach destination for your vacation, then this look will work wonders for you. It is simple, comfortable and looks great in photos. What more can we ask for?
[Also Read: Gladiator Style Sandals]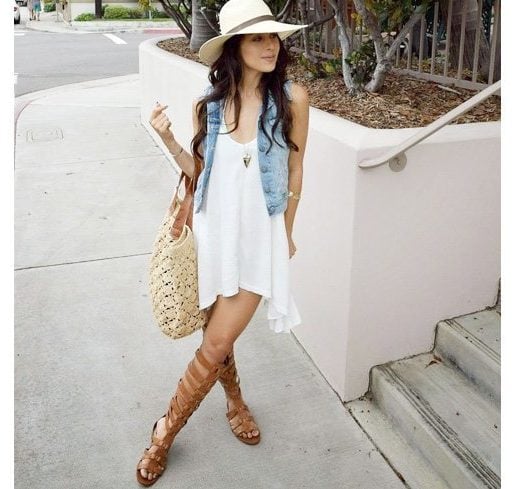 3. City Chic Look
An off-shoulder top paired with denim shorts and gladiator sandals is a great look to sport while you're out having fun in the city. This is such a trendy and chic look and is perfect for the fashion-conscious urban diva.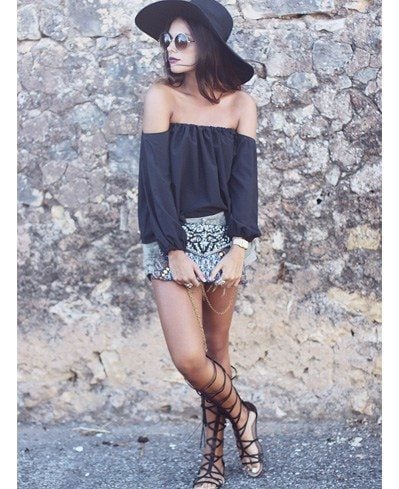 4. Weekend Happy Look
Lace top, short shorts and gladiator sandals are the perfect weekend look. It is casual and sweet and does not take time to put together. After all, who wants to spend their weekend wasting time deciding their outfit when they can be outdoors having a gala time.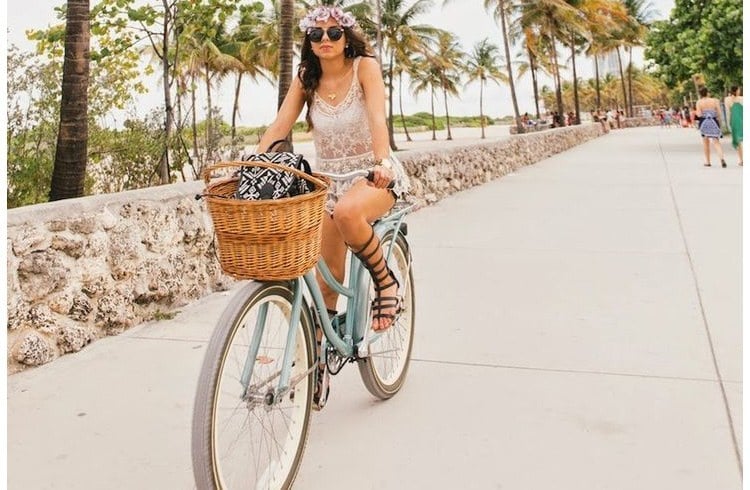 5. Going-to-a-Rock-Concert Look
Fringe gladiator sandals paired with a loose t-shirt and denim shorts. Add to it some chunky accessories and put up your hair in a messy braid and you will be ready to rock and roll.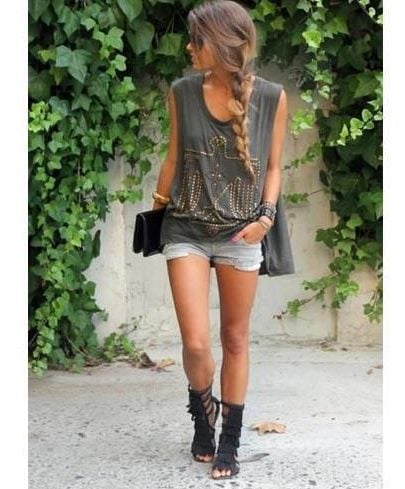 6. The I'm-In-Love Look
Borrow your boyfriend's shirt and pair it with gladiator sandals for a laidback look. This look screams low maintenance, complete with unkempt bed hair and no makeup. We love it!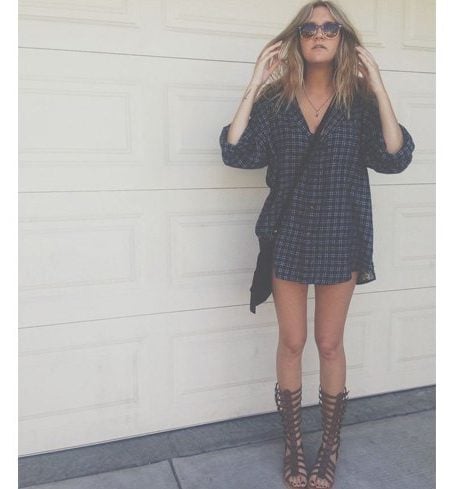 7. Fringe Benefits Look
A fringe skirt and gladiator sandals are a superb combination as can be witnessed in this photo. This is one of our favourite looks as far as gladiator sandals are concerned.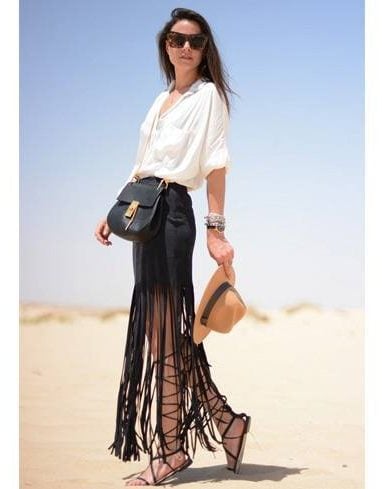 8. Bohemian Spirit Look
Crochet bohemian-style black dress paired with gladiator sandals. Need we say more?
[Also Read: The Bohemian Style Trend]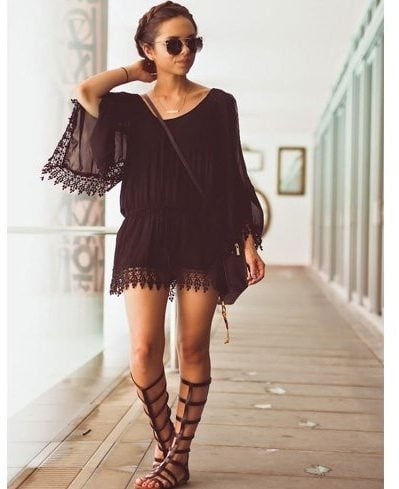 9. Denim Love Look
When it comes to gladiators, minimalism works. Tone down on accessories and keep your outfit simple. Let your footwear be the focus of attention. The denim shirt dress perfectly complements the sandals, making this outfit a fashionable ensemble.
10. Free Spirit Look
An off-shoulder white dress with some nude gladiator sandals works magic and makes her look carefree and relaxed.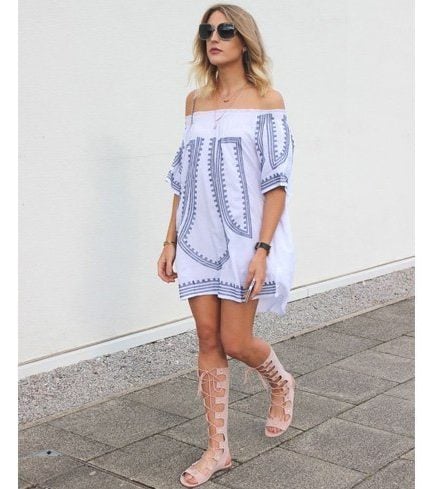 11. Classy Diva Look
A white shirt, suede shorts and white sandals makes this look so very appealing in a very classy, minimalistic way.
12. The Picnic Look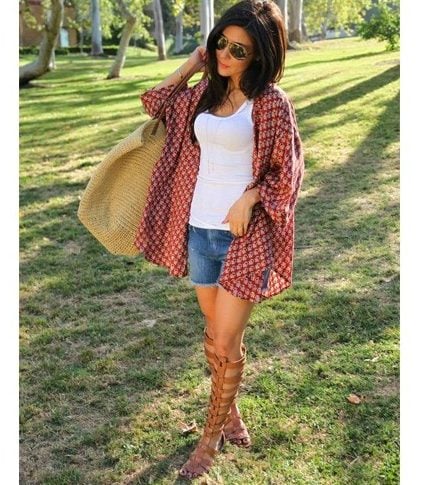 13. The Nerdy Gal Look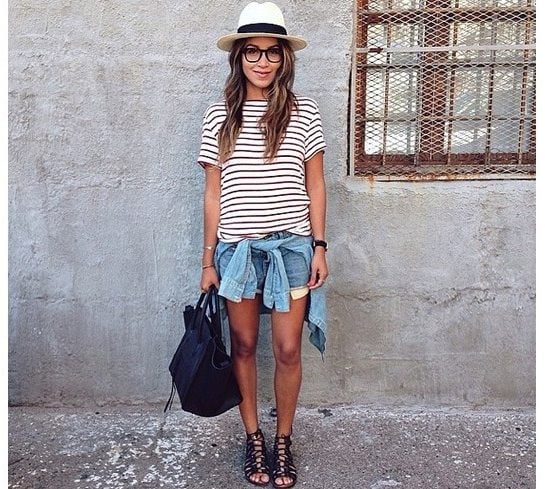 14. The Let's-Take-A-Walk Look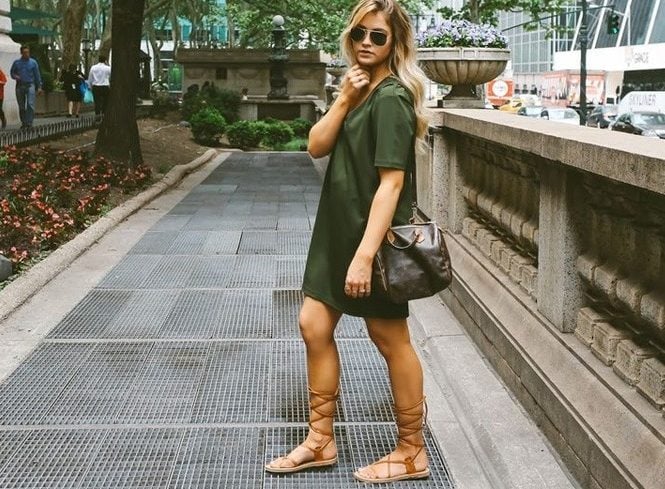 [sc:mediad]
15. The Warrior Princess Look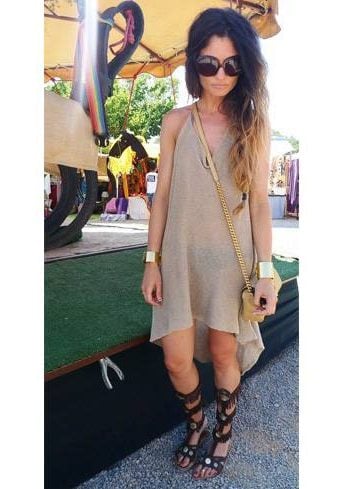 16. The Miss Sunshine Look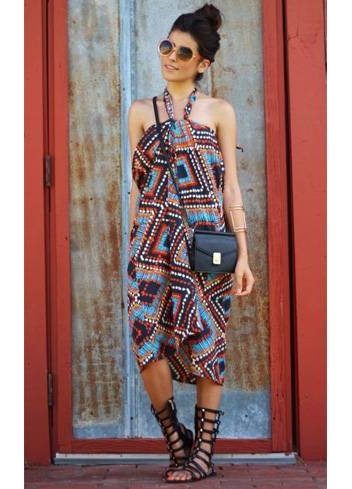 17. The Let's-Get-Fancy Look
Gladiator sandals with a cute pink peplum top, skinny jeans and some statement accessories. Oooh, fancy!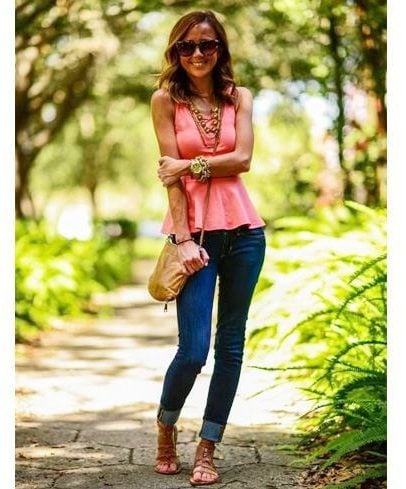 18. The Keep-It-Modest Look
Navy blue skirt that reaches just below the knees, a casual grey t-shirt topped off with a printed scarf and our favourite gladiator sandals complete this modest-yet-by-no-means-less-trendy look.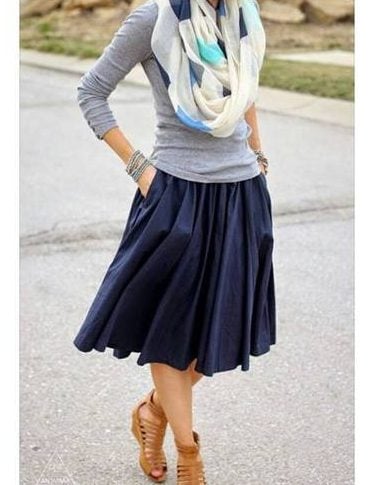 19. The Dainty Look
Who knew a pair of gladiator sandals could look so dainty and girly? And yet that's exactly how they look when paired with a full, pink skirt in this look.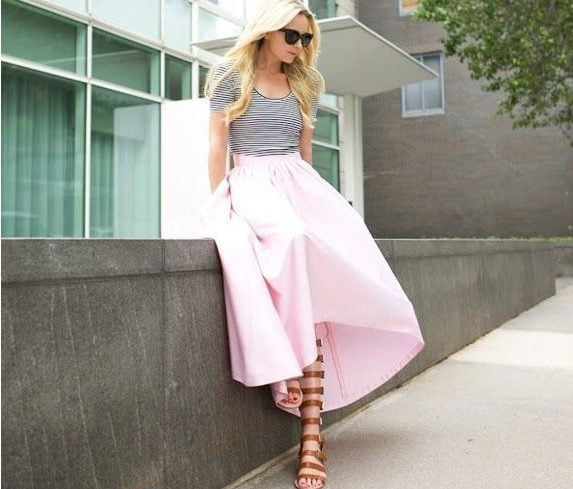 20. The Flirty Look
While the polka dot skirt and pink bag are cute, the denim jacket and sandals add an edge to the look making it flirty and fun.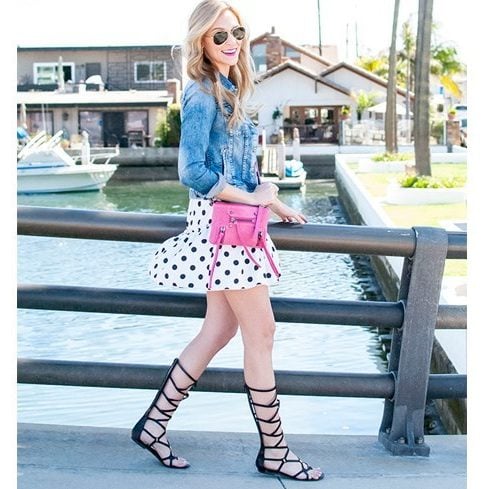 [Also Read: Barefoot Sandals]
So, do you see it? There many many ways to style the gladiator shoes. You can wear gladiators with shorts, denims, skirts and dresses.