Trendy as it is, nail art will always evolve to be a chic fashion touch on every fashionista, irrespective of the season or reason! You really don't need an event, a festival or a celebration to flaunt nail art, which is why we are here to share with you a couple of winter nail art ideas to wear and celebrate. If you like nail art, winter nail art, in tones cool and gorgeous would be the best to flaunt and make a chic head turn with. Take a look at some of these lovely designs and get inspired.
Gorgeous Winter Nail Art You Must Try
The plethora of winter nail colors, winter nail designs and winter nail trends we are about to show you, ring in the festive mood and the seasonal emotions. The best thing about art on nails for winter is that they are easy winter nail designs and can be customised as per your needs.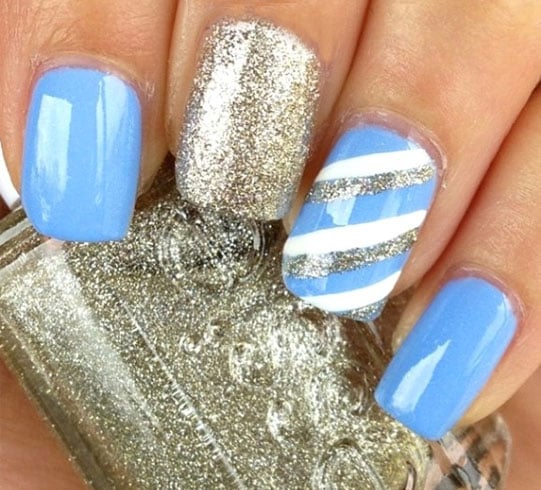 1. If  You Love Shimmer And Sparkle
Who doesn't love a little shimmer and sparkle in their lives? We all do, right? This is why, adding a shine to the nail art would be an awesome way to make a seasonal fashion statement, in tow with the climes and the mood around, wouldn't it?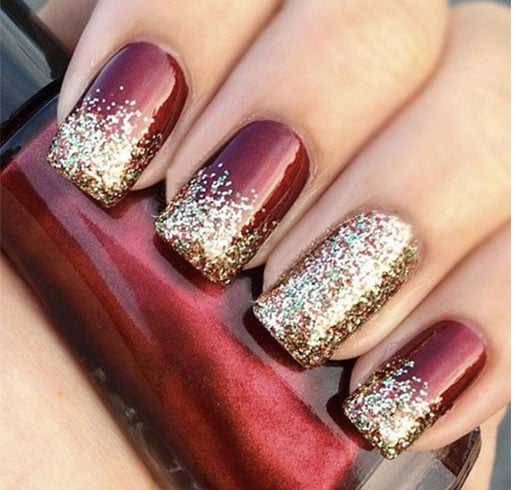 2. Cute Santa On The Nails
For Christmas maybe, you could have Santa sitting on your nails and ringing in the festive cheer; a little sparkle, reds and stripes as designs for other nails would be awesome chic statements in trendy nail art designs to wear!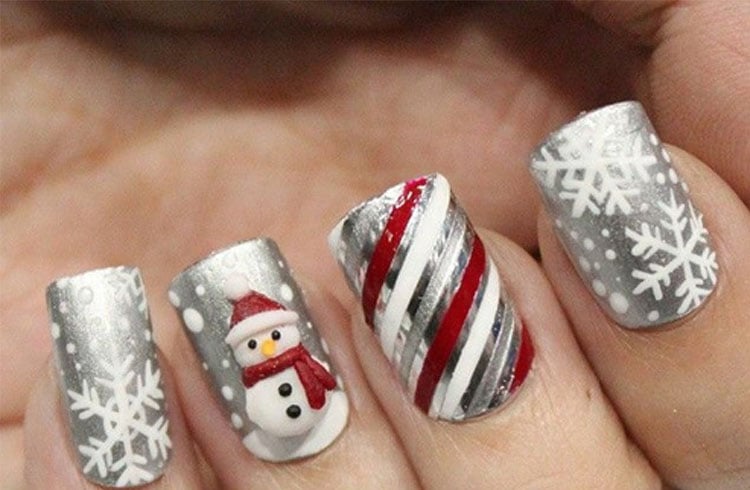 3. With Acrylic Touches
If you aren't into the bling, shine and shimmer, and would want to play it matte this season; there are many winter acrylic nails in artsy touches to manifest on your nails. Cute penguins to reindeers and more, you just have to be very imaginative and creative with your nail art.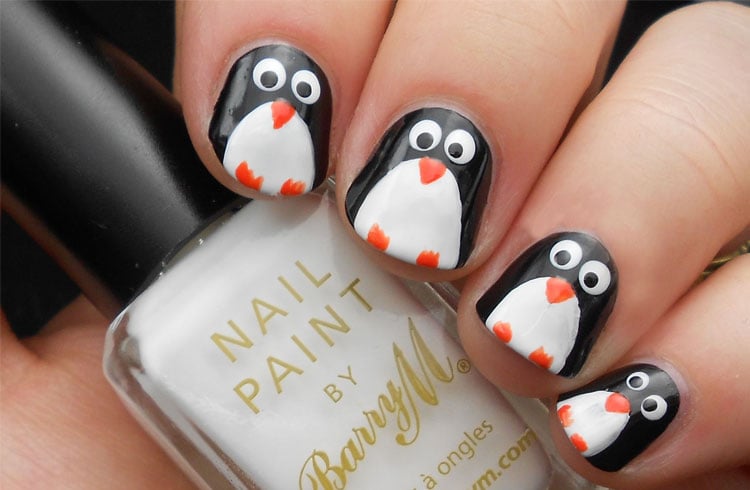 4. Rudolph On Your Nails
We have sung about Rudolph the red nosed reindeer who had a very shiny nose, all through our school days, haven't we? The reindeer now can sit pretty on your nails too, and is one of the best or should we say a very cute winter nail designs of the many that we saw around as a trending statement.
[ Also Read: Red Nail Art: Give Your Talons That Red Magic! ]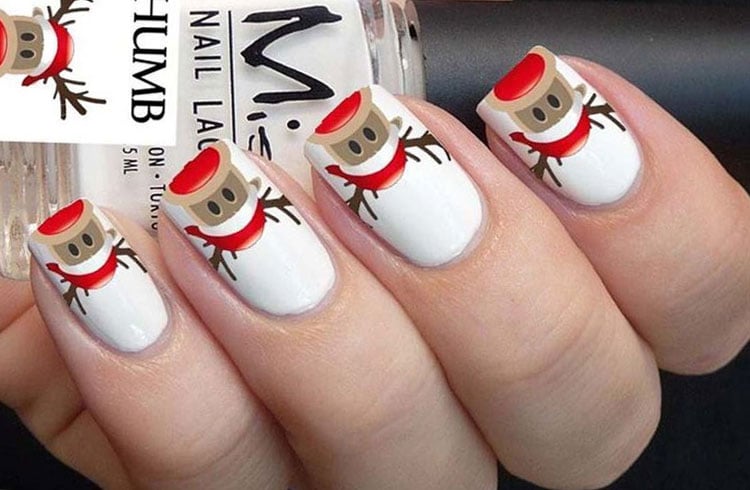 5. Frosty Nails For The Parties
To make an oomph effect come through, there are winter gel nail designs that would make the heads turn more when you flaunt them. Frosty touches with chunky shimmer on the nails would be a great way to make the coolness factor pour in.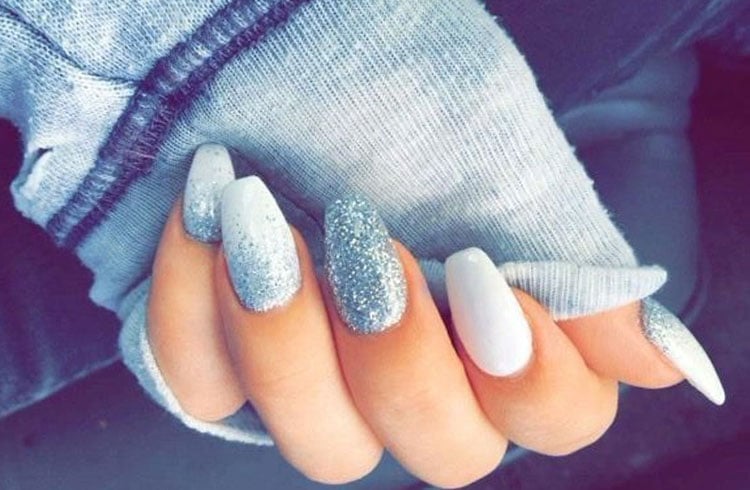 6. Snowflakes All The Way
Bring in more cheer with snowflakes on one nail or all of them, using matte burgundy as base and snowflake designs on the nails. The trendy nail art can be worn to college or work too, and no eyebrows would be raised.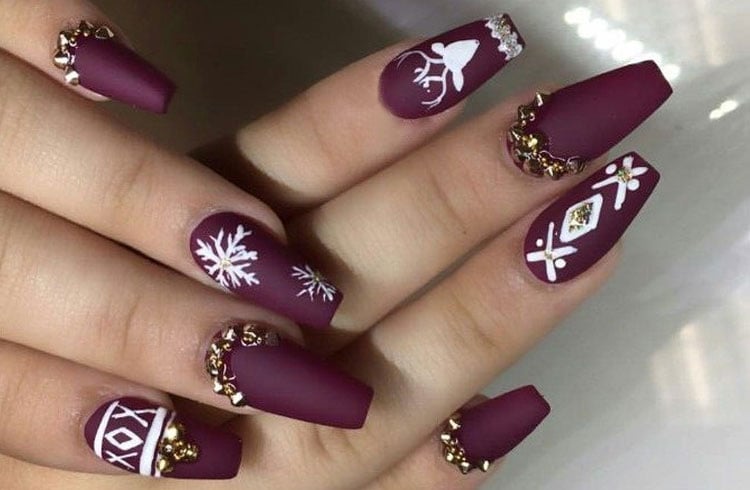 7. Christmas Ornaments On Your Nails
Not quite literally, but through designs. The base needs to be a very dark color, over which you can draw the Christmas ornaments and decorate the nails in all the shine and shimmer you want; keep it monotone or achromatic, or very colourful as well- the choice is yours.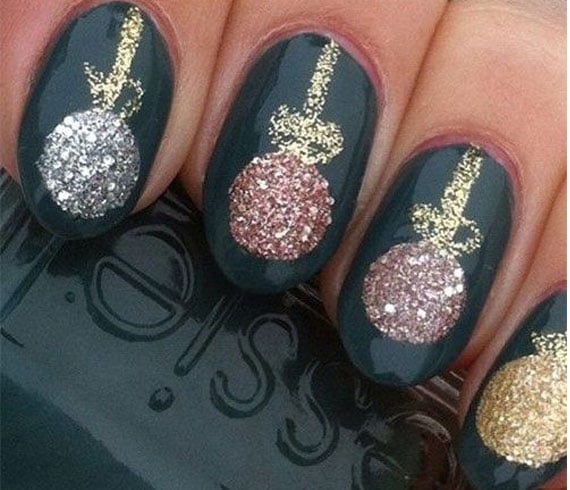 8. For The Love Of Gold
We cannot get enough of the gold touches and that is why, even this Christmas we would want to have a hint of gold over us all. Our nail art can be a combination of white and golds for an elegant touch and effect.
[sc:mediad]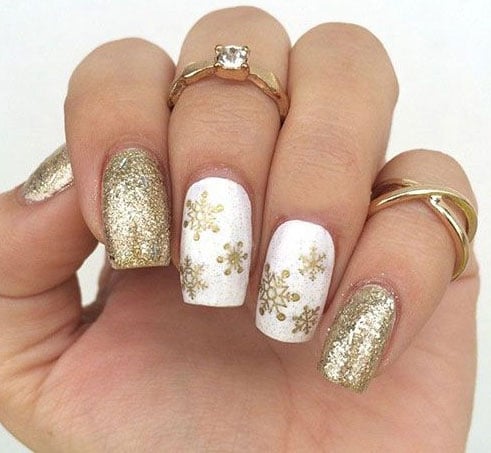 9. Winter Branches
With winter manicures going to be the norm, once the nails are shone and clean, you can get these pretty winter branches embossed on them. Makes for a very wintry effect for sure, and a colourful pop of colors too.
[ Also Read: Nail Art To Showcase Your Personality ]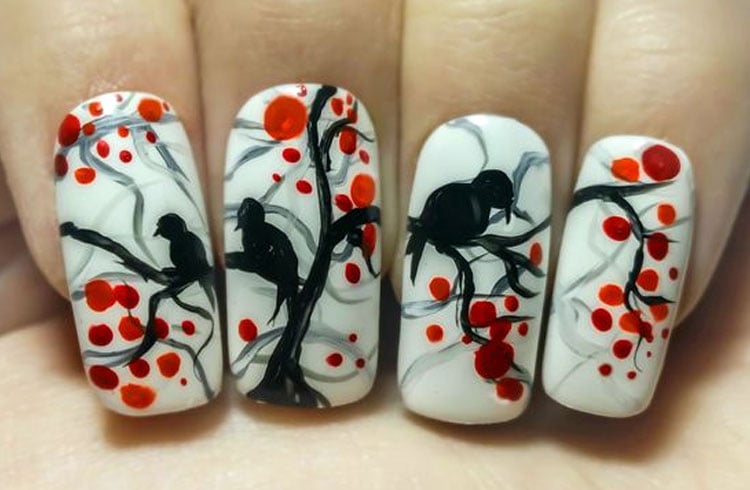 10. The true spirit Of Christmas
Colors, red, green and yellow, to bring in more of the Christmas cheer in mini winter nail art, why not?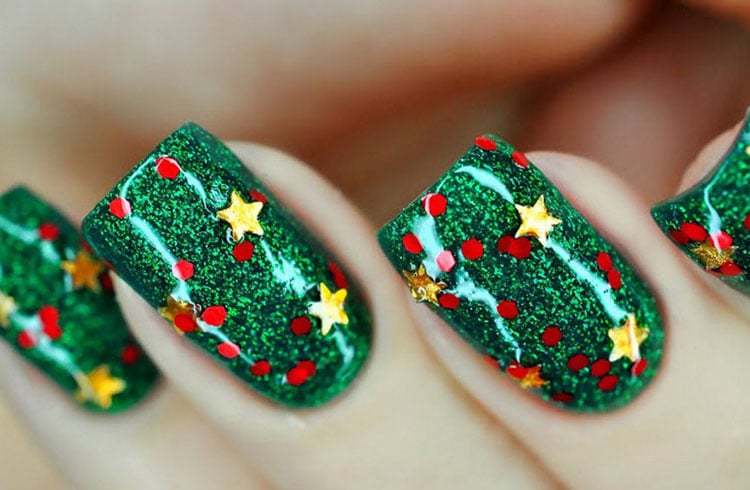 Have fun and let us know your ideas on winter themed nails too!
Images Source: pinterest.com