Consumers are becoming more and more aware of how their choices impact their health and the environment. Clean beauty is growing in popularity, along with more personalized products.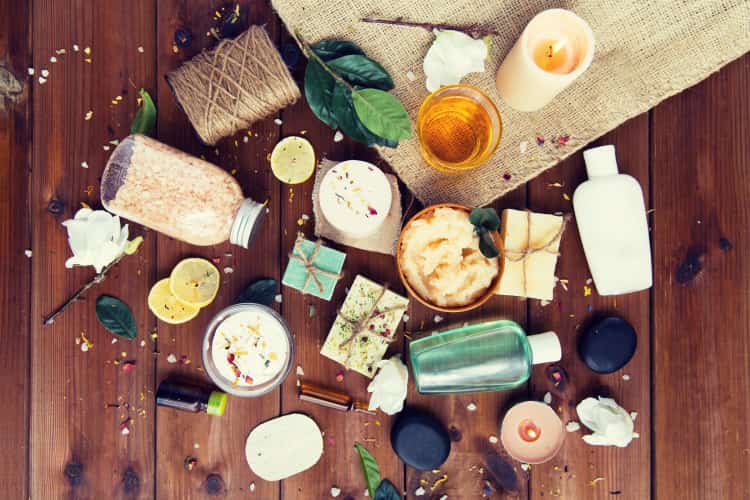 In the past, beauty brands have been focused on trendy launches and grand claims, enlisting popular celebs to promote their products. The industry is changing, and we're seeing popular celebs sticking to their values and launching their own green beauty lines, with or without the help of longstanding industry leaders.
For example, Jessica Alba, who owns the popular Honest Co., which is already loved for their eco-friendly baby care products, has added clean skincare, cosmetics, and hair care to her line. Her new line is called Honest Beauty and its popularity is growing at a rapid rate.
And, Juice beauty, a pioneer in the clean beauty movement, has partnered with Gwyneth Paltrow to bring recognition to the importance of clean beauty. She's not just the pretty face behind Juice Beauty, she's also launched her own clean beauty line, called Goop, in collaboration with the industry leader.
The trend doesn't end with celebrity startups, either. Major industry players like Clarins are jumping on the bandwagon with their vegan skincare line. The line is also phthalate, sulfate, and paraben-free and packaged using sustainably harvested, recycled material. The trend is even extending into the hair color industry with Wela's line of plant-based hair color.
What type of consumers purchase clean beauty?
Clean beauty has a fairly broad definition, and it can mean different things to different people. In general, it means that the product has been created without the use of toxic ingredients, but it goes further than that. Ingredients in true clean beauty products are usually ethically sourced with the health of the environment, as well as our bodies, in mind.
Most consumers expect clean beauty products to be all-natural, organic, cruelty-free, and sustainable. They want a product that's free of fillers, artificial ingredients, and harmful preservatives. Consumers who have made the commitment to clean beauty are extremely particular about the products they purchase and they're willing to do the necessary research to verify claims made by the company.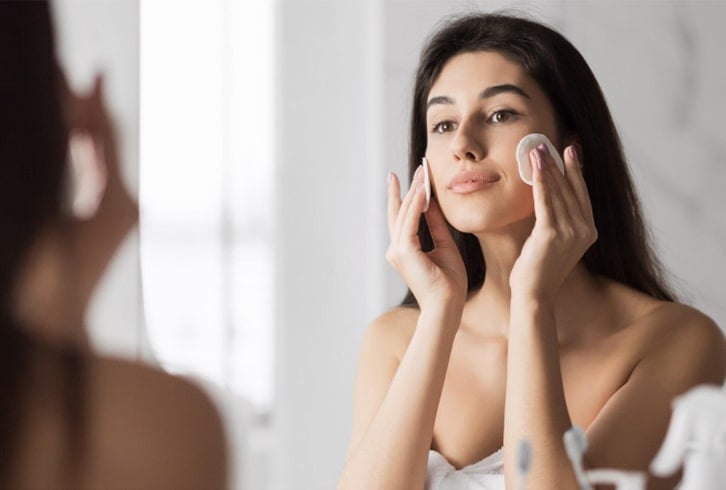 But, why is clean beauty becoming so popular now?
It probably has a lot to do with the wellness and green living movement that's gaining traction all across the globe in a variety of industries. People are concerned about making better choices for the environment and their family's health. It started with eating organic, whole foods, but there's no point in cleaning up your diet if you're being exposed to toxic ingredients in your environment.
[sc:mediad]
As people begin to realize that what you put on your body has every bit as much impact as what you put in it, clean beauty is the natural next step. A survey conducted by Harris Poll shows that 60% of women are reading beauty product labels, much like they read food labels. Women who live in the Western US are leading the green beauty charge, and about 75% say it has a huge impact on which products they purchase.
How the clean beauty movement is impacting the industry?
Most executives in the cosmetic industry feel that health-inspired beauty, as well as a more personalized approach, will be the driving force behind the industry for the foreseeable future. Studies show that green beauty will remain a top priority for many women and its popularity will continue to increase in the coming years.
More than 50% of industry leaders believe that health and personalization in personal care products are the most essential aspects of successful beauty brand launches. There's an ongoing trend toward step by step routines that are organic, cruelty-free, and even farm-to-face.
In addition, reports are showing a large portion of consumers in the West denounce animal testing of cosmetic products and they will refuse to purchase from companies that do so. Nearly half would like to see their state ban animal testing and nearly one-fourth regularly research a product online to see if the brand does animal testing before making a purchase. Although Western consumers are condemning animal testing on beauty products, China requires it, making things more complicated for beauty brands who want to make the switch.
The personal care industry is also using the term "clean beauty" to describe products that are sustainable, and many luxury brands are jumping on the trend. Consumers are becoming more cautious about harmful chemicals in their beauty products and luxury consumers are some of the most aware of these issues.
Consumers are demanding products that are cruelty-free, chemical-free, and good for the environment. More and more drug store and luxury beauty brands are embracing clean beauty by launching a special line of clean beauty products, or by launching an entirely new green beauty brand. Companies that refuse to embrace the trend may find themselves left behind.