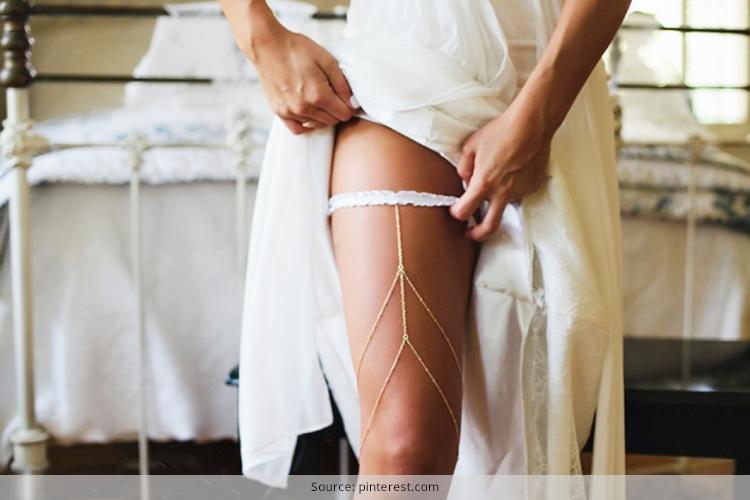 While you've been busy running around to help BFF prep up for D-Day, and since you are the chosen one as a bridesmaid to get everything in place, don't you forget that even you need to look a billion bucks at the reception. Her daddy would walk her down the aisle, but the groomsmen would be more interested in the pretty bridesmaids gracing the altar or the mandap. As she's being handed over at the mandap or the altar for the rituals to begin, you would be helping her manage her trail and veil. Once again, don't just be the plain Jane at BFF's wedding, not when there are chic accessories to make you stand out from the rest, quite bold and sensual! Think a little different this time, think thigh chains and arm chains, so pretty and chic.
[Also Read: Sexiness in Body Chain Jewellery]
A little haute(ness) at the altar
Do we hear an 'AWOMEN' instead of the AMEN! While we girls know how to flaunt our legs and rule the world, bringing down men to their knees, let's flaunt a little more at BFF's wedding while the vows are being exchanged. Ditch the cotton garters and opt for a sexy Thigh Chain by COACHELLA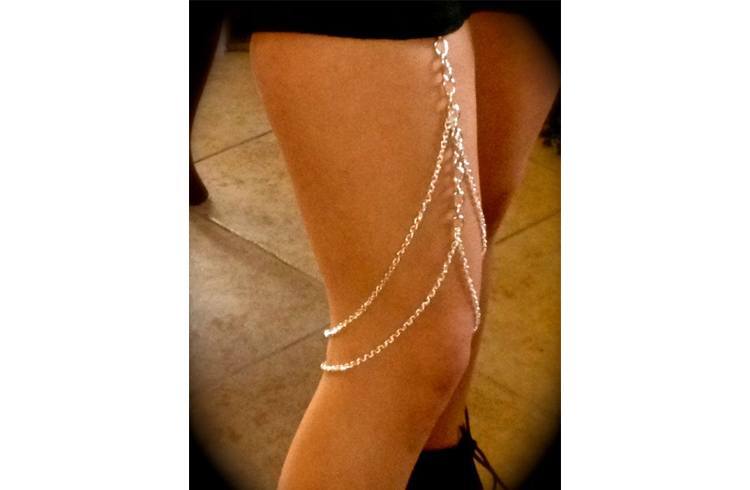 At the mehendi
Dare to wear your hot pants with auntyjis and mummyjis around? Well it is okay to wear what you want at the mehendi, since you don't want the precious yellow touches on your clothes. However, doll up your thighs, and think of the leg chains doing that in style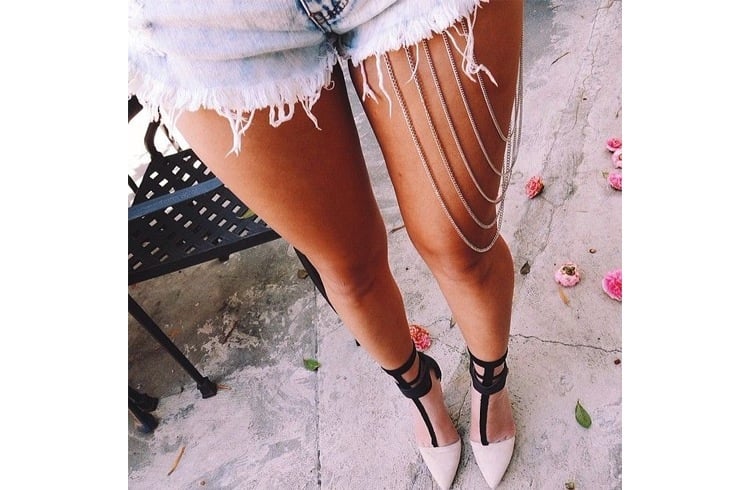 Keep the boys, anchored and hooked
Let's play a little naughty at the sangeet, and should you decide to go all western and semi-casual with the look, considering it is summers and a day wedding, let's not leave the thighs bare and shabby!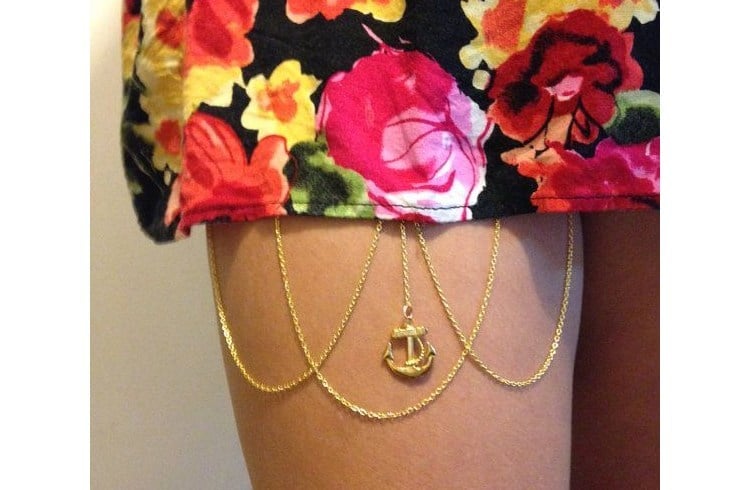 For a beach wedding
Should your BFF hold her wedding at the beach, and the look calls for a little more than just the usual, go chic with a double thigh chain, embellished with coins.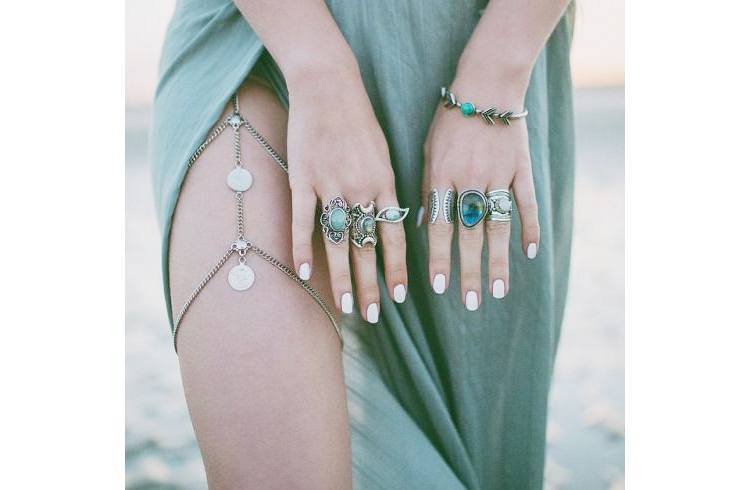 To flaunt the ebony legs
Black is beautiful and if you have darker skin tones to flaunt, do it in style with a chunky rhinestone embellished thigh chain. Believe us when we say, you would be the twinkling star in all eyes!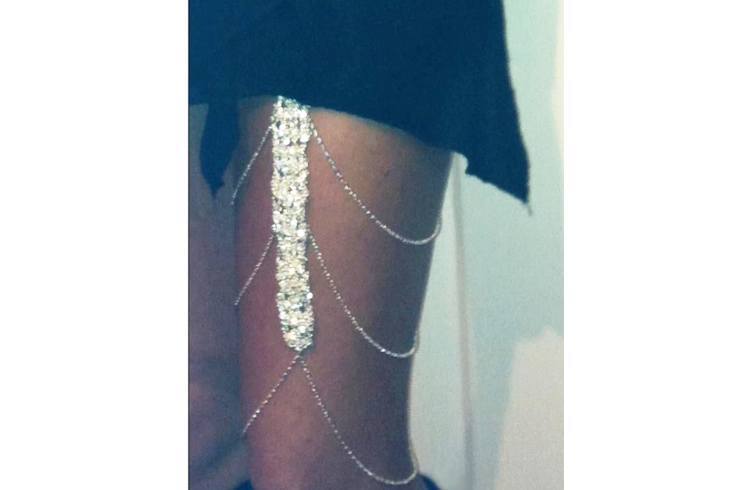 Arms and the woman
A little more quirkiness to the overall look doesn't kill the visual senses. When you have the arms to flaunt, do so with a sense of elan and grace, which would make heads turn, and some topple too!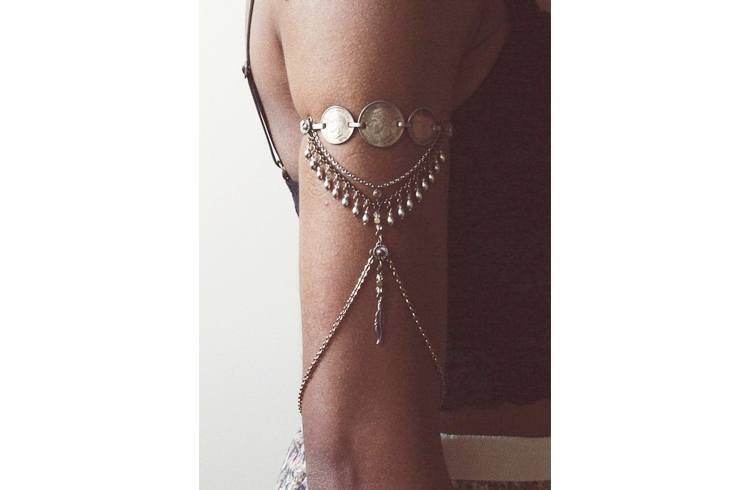 [sc:mediad]
Traditionally yours
A little more to the twist and tales, with chunky motifs, circular patterns and floral designs, the quirky arm chain for the bridesmaid is a must-have or else the accolades won't pour in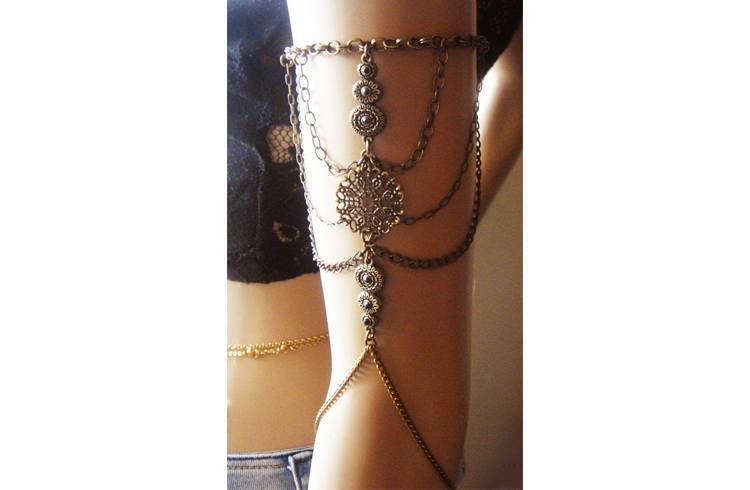 A rose quartz that brings in love and luck
You never know who's eyes are on you at your BFFs wedding, and with that being said, you would want to be dolled up at your best, even at a beach summer Indian wedding. Do it in style and flaunt the arm chain!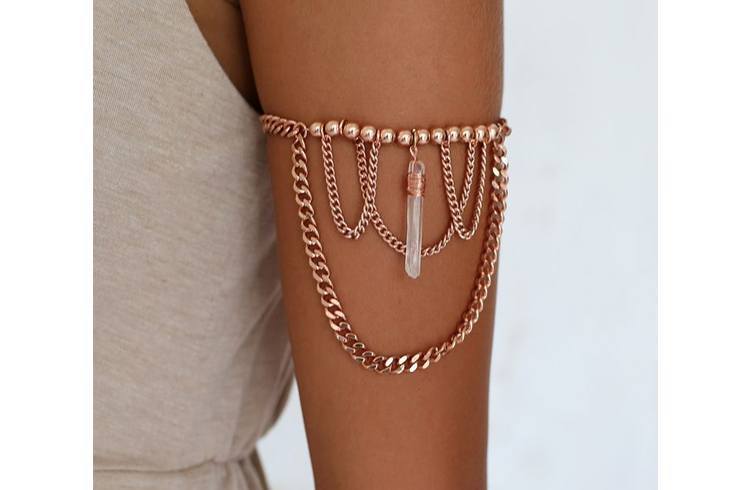 Silver arm chains with a touch of turquoise
Turquoise is believed to bring in protection to women around the globe, and with many eyes on you as the next in line to be hitched, let no evil eyes wander around. Wear the arm chain in silver with a touch of turquoise for added protection, and plenty of style!
[Also Read: Flash Tattoos is The New Cool]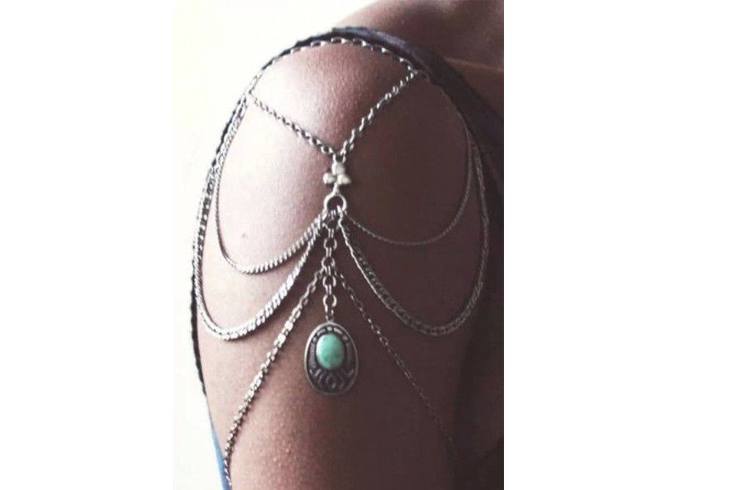 Formally yours
For a very formal gathering at the BFFs wedding, you could opt for a sleeveless choli and stay sexy and cool at the same time too. But doll up the arms in style, or else the look would be lost!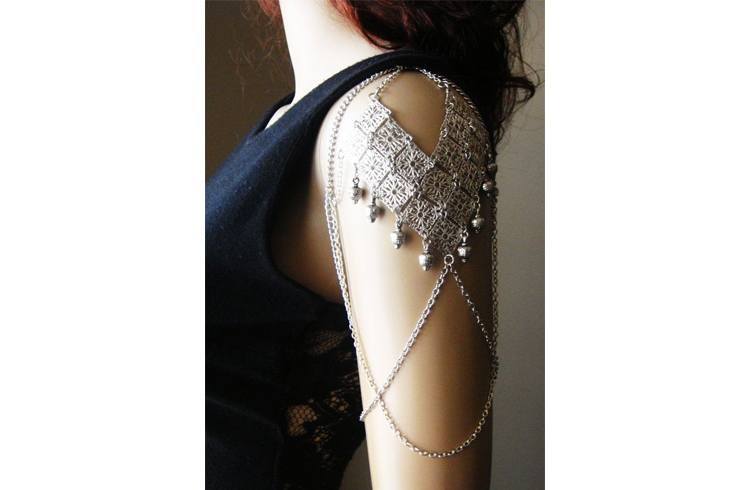 Loved them all, didn't you? We don't blame your lust for these sexy thigh and arm chains, so which one of them would you want to pick today!