Guess what every girl dreams of. That she will be wearing a long puffy dress (the beautiful Cinderella style) and get her hair and makeup done up by professionals. Sounds exciting and nervous, is it?
But when 'quince' day is nearing, you have to see that your quinceanera makeup matches the color of your dress. Quinceanera is celebrated when a girl turns 15, a transition from childhood to adulthood. And it is celebrated with pomp and gaiety. Since it is a jolly and cheerful occasion, the Quinceanera queen must be dressed up and made up accordingly!
Put your worries to rest as I share with you quinceanera makeup ideas, quinceanera makeup looks, quinceanera eye makeup, quinceanera makeup and hair, quinceanera makeup tutorial to go with your quinceanera dress.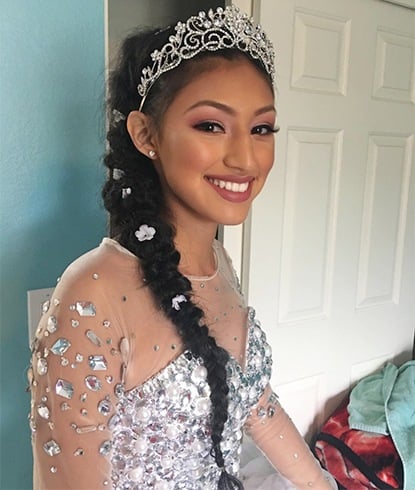 Fashion Dolls Dressed Up In Quinceanera Makeup
Selena Gomez is looking so hot and natural with her fresh-faced look, daring winged eyeliner and simple pink lip.
[Also Read: Bollywood Makeup Flaws 2016]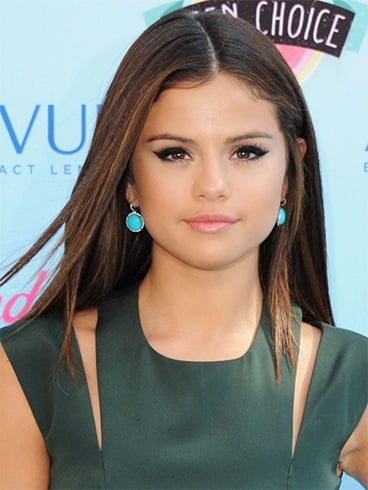 Cute and easy, this elegant look for quinceanera has everything for you to fall in for – there are pink lip and shadow, and liquid winged eyeliner and mascara.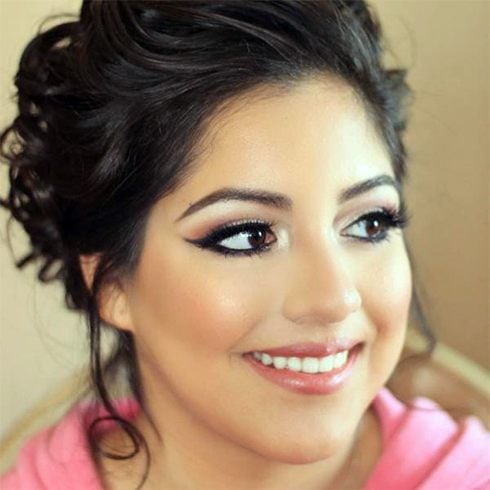 A cross between prom look and quinceanera, look how the face is beautifully accented with ringlet hairstyle and headband.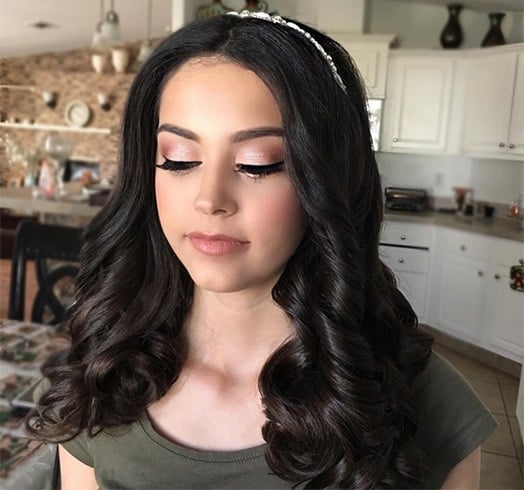 Now let us have a look at how various colours of quinceanera dress could give you the quinceanera makeup goals.
[Also Read: Best Makeup for Oily Skin]
Pink Quinceanera Dress
For this lovely pink there could be tons of makeup looks.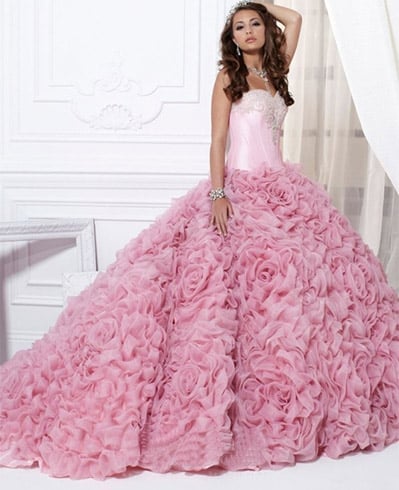 But to be on the safer side, add a touch of pink to your eye shadow and then blend it with black and gray when it comes to quinceanera makeup.
[sc:mediad]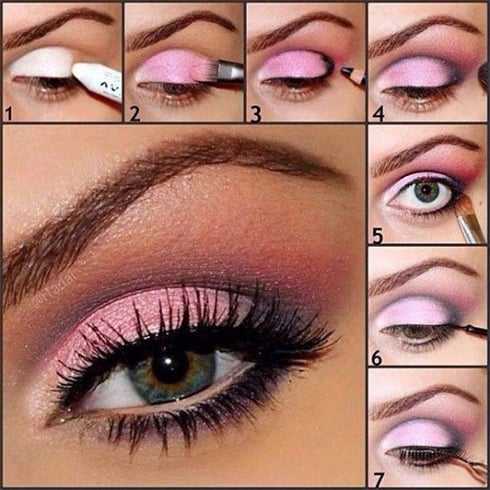 If you opt on wearing a bright pink lipstick, then a neutral brown eye shadow would be the best.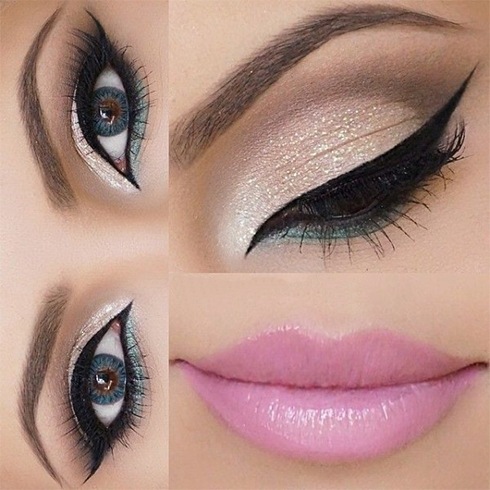 Blue Quinceanera Dress
So what if you have decided to wear a blue quinceanera dress. It doesn't mean blue eye shadow is the given thing to be applied.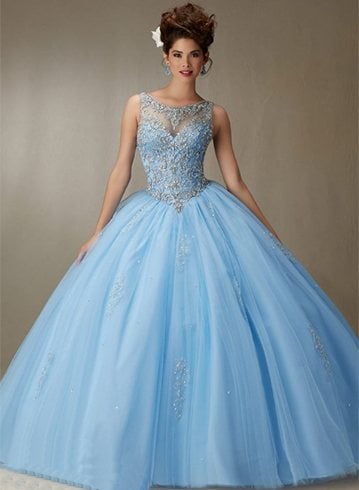 Since only a couple of 15-odd somethings are able to pull off blue eye shadow (such as girls in dance recitals or supermodels who are blessed with unique facial features) you can go for a brown
color quinceanera makeup and apply blue at the inner corner.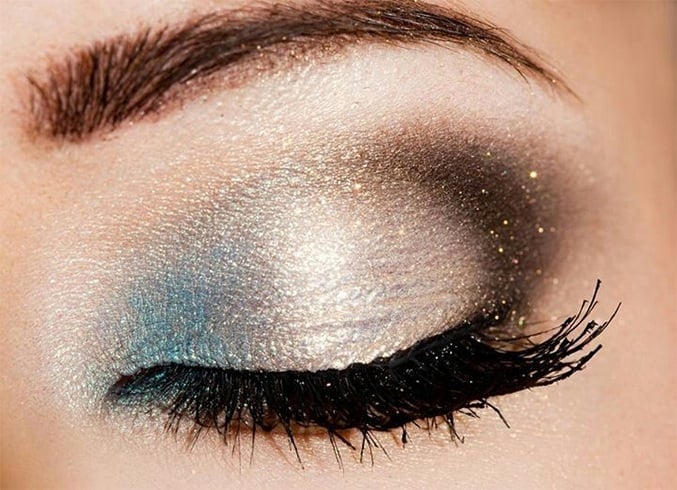 In order to complete your look, go for a neutral pink lipstick.
[Also Read: How To Do 60s Mod Makeup]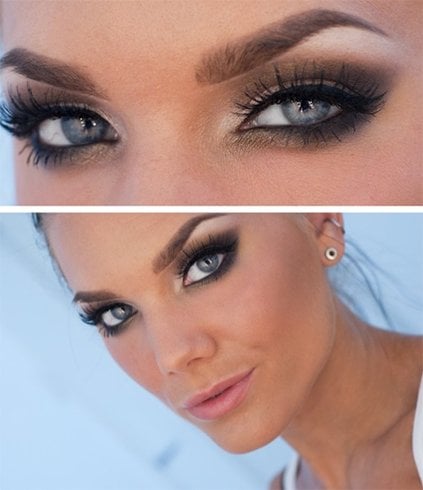 Purple Quinceanera Dress
Looks like Miss Purple shown below gives us major beauty goals in quinceanera makeup ideas.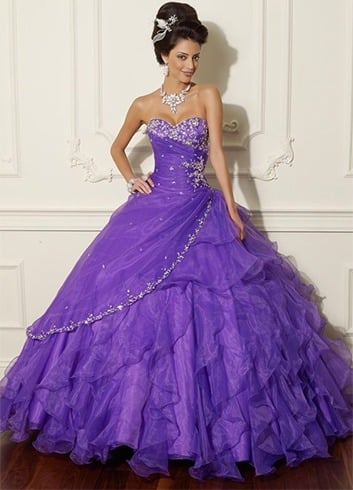 And it is like this. Lilac or plum, whichever you choose, is the go-to eye shadow when it comes to the shade of your purple quinceanera dress.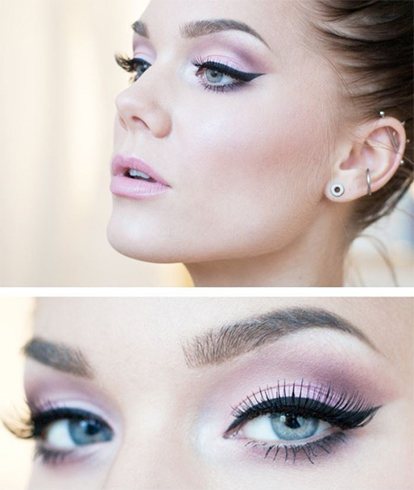 If purple eye shadow looks too intense, you can't go wrong with a brown smokey eye.

Red Quinceanera Dress
When you choose a red quinceanera dress, you have to be a bit careful on doing your makeup.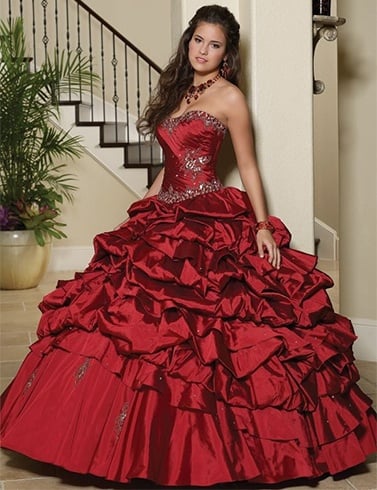 With a red lipstick it pays to wear a neutral eye shadow and winged eyeliner.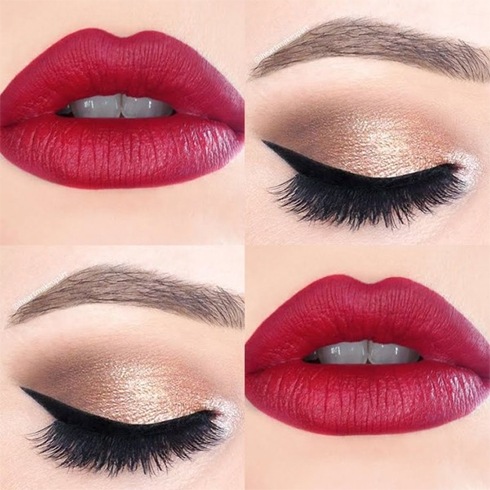 If you are on a conservative side, then go for a subtle looking eye shadow and neutral lips.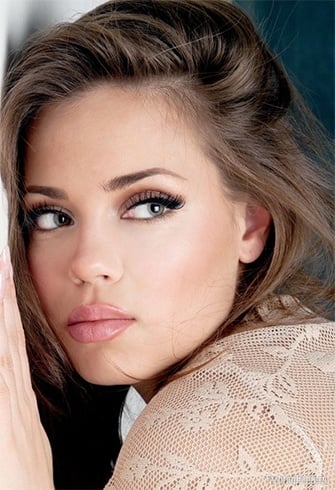 Yellow Quinceanera Dress
Ah…this sunshine yellow of quinceanera dress looks so hot.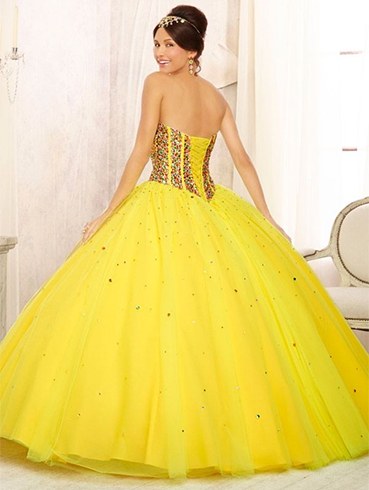 As for the makeup, it makes sense to match a brown eye shadow with gold accents. Top it up with a black eyeliner and red lips to perfect the drama look.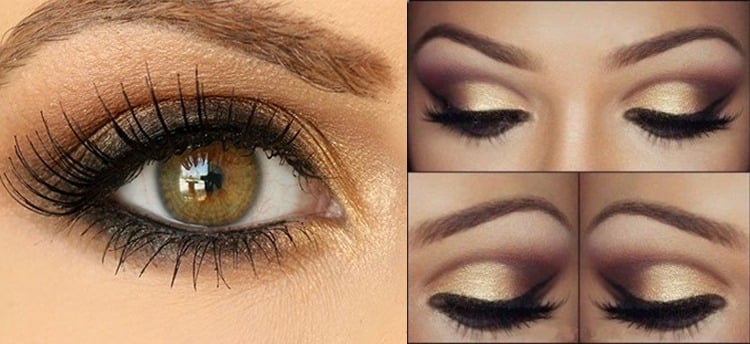 Here are some lovely close-ups of quinceanera makeup ideas and quinceanera makeup looks which will bring you closer to the art of doing quinceanera makeup and hair.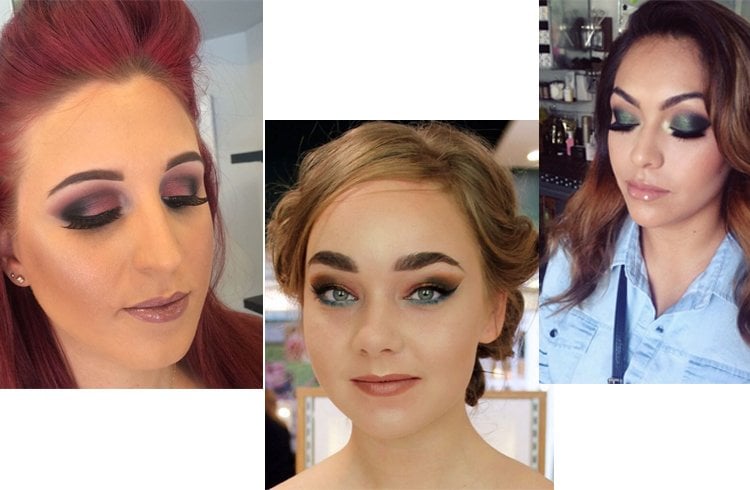 I hope this tutorial on quinceanera makeup was helpful and satisfying to you. Being a fashion gal, would you try it out? Do write in your comments and replies.
Images Source: pinterest