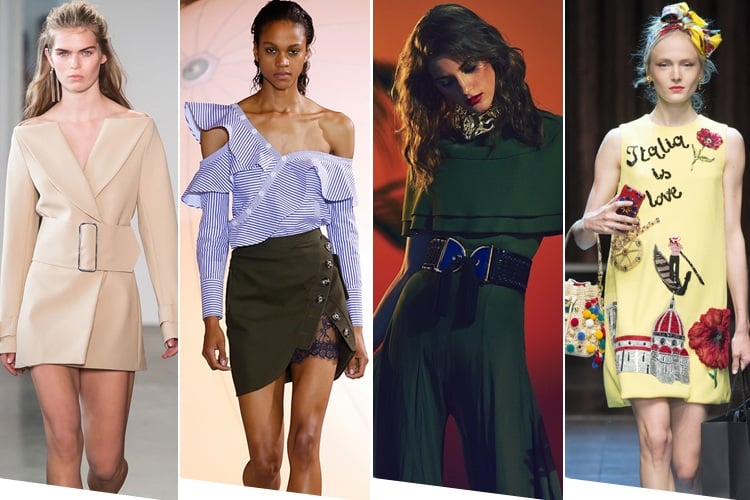 A New Year essentially marks new beginnings. While we still hold on to our dearies, it's time to let go some things from the past that don't fit in anymore.
One of the most variable elements today is fashion. With the concept of see now buy now taking over the consumer's purchase pattern, it becomes inevitable for a fashionista to be abreast of all the fashion updates.
So this one's for all the serious shoppers who are looking for that head start on the upcoming trends for the year ahead.
10 Must Have fashion trends in 2017
[Also Read: How To Organize Your Closet]
1. Stripes
With all the prominent designers flaunting striped silhouettes on the Spring/ Summer 2017 runways, the nautical trend is sure to see a rise. Although stripes have been in for about two seasons now, we suggest, if your closet is devoid of that "It" striped piece, you still have time to binge on them. Be it striped bottoms, or an asymmetric striped dress, stripes will be hot this summer. Banker stripes too will be on an all time high.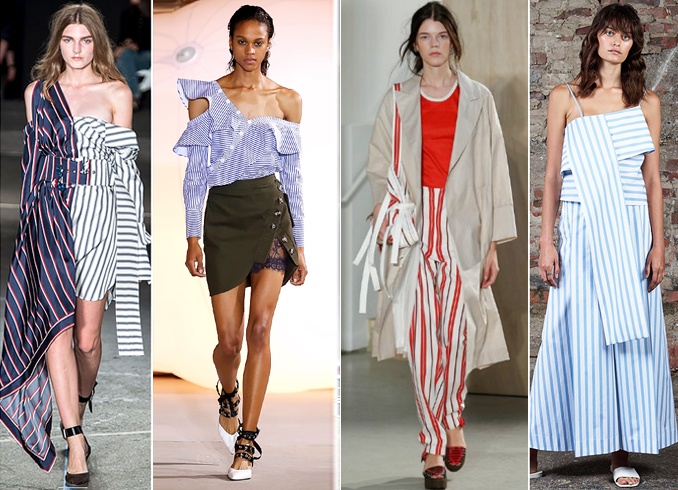 2. Athluxury
Athleisure is all set to get a facelift in 2017. With a host of luxury global brands confirming to the power of athleisure, it's time we add some luxe appeal to the term calling it Athluxury. As the industry biggies launch dedicated collections to appeal to the senses of its carriers, we say don't shy away from splurging on chic and comfort clothing, as most of your expensive and OTT pieces might just be rendered redundant.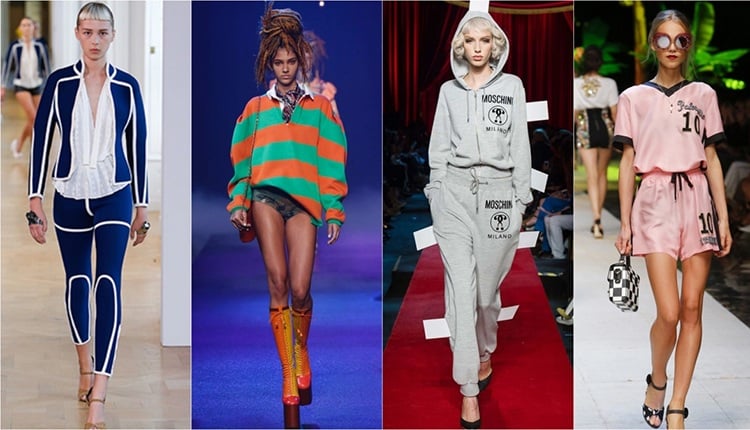 3. Flared Pants
With retro drawing major attention, it's time for the re-entry of the 80's superstar, the flared pants. Though skinny and ripped will continue to feature, we say, if the blood of a true fashionista is running in your veins, then you better make that shift to bell bottoms and flares. Pair your crops and long layerings with flared pants to secure your fashionista reputation come 2017.
[sc:mediad]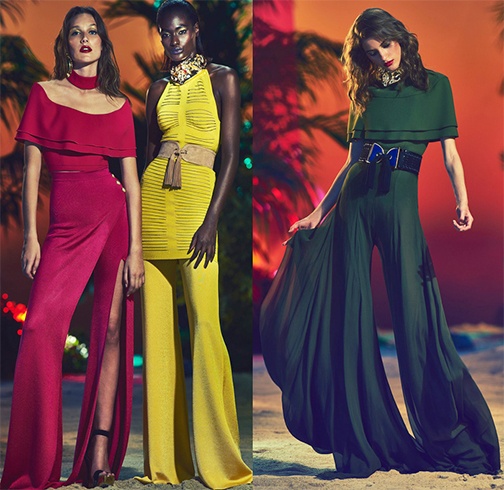 4. Slogans
While 2016 showed some logo flaunting by the brands, with 2017, it will be all about slogans and messages. Undermining their importance a bit, brands will be focussed on putting across a certain message with their silhouettes. So, you better grab the slogan you identify with and flaunt it in the coming year.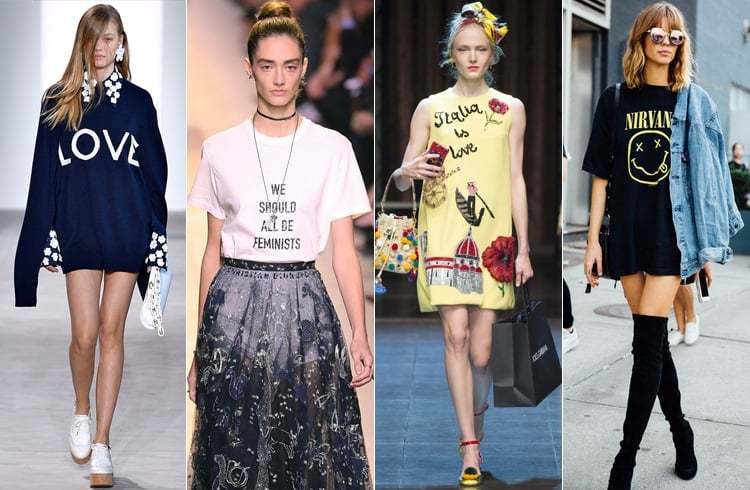 5. Studded Quirky Sneakers
We hope you wore your classic white Stan Smith's to your heart's content the whole of 2016. If not, then girl we are sorry to break the news to you, but white sneakers may not be able to hold on for long. With their more quirky, studded, metallic and glitter counterparts making a huge roar, 2017 is sure to get them to the limelight.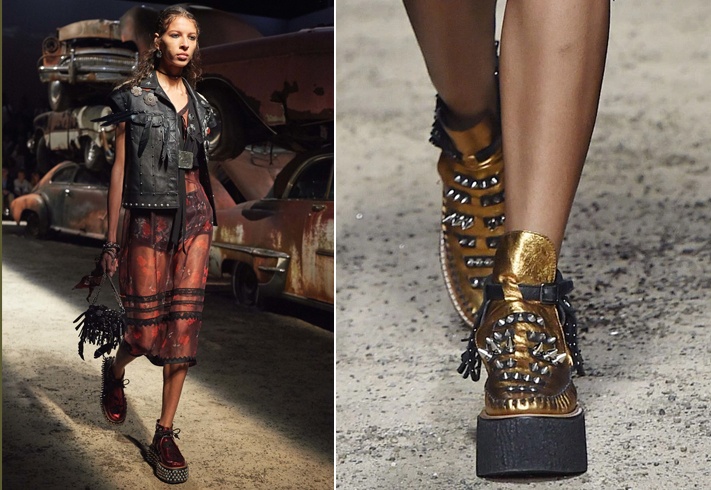 6. Platforms
You definitely cannot keep a diva away from her heels for two long. However, with the industry moving towards comfort, heels continue to rest in the dated category. 2017 will welcome the platforms, to cheer up all the disheartened divas who love their extra inches of confidence. Elevated loafers, square platform shoes may well be the road ahead.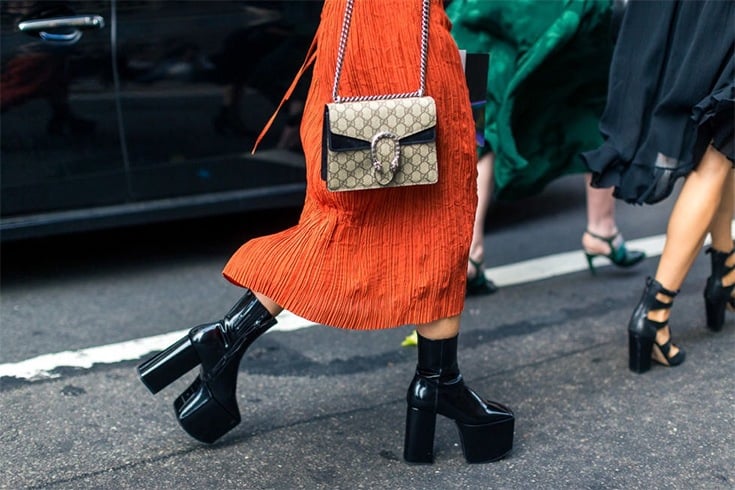 7. It Phone Cases and Bags
Most of you will agree, that a phone is all you need when you step out of your house. In 2017, make sure along with you, your phone is dressed up in novelty and quirky cases, like the ones from Moschino or more classic ones from Louis Vuitton.If bags are still your primary obsession then be prepared to ditch your classics giving way to a whole range of wild, funky and cool standout pieces. Say no to your blacks, please.
Phone Cases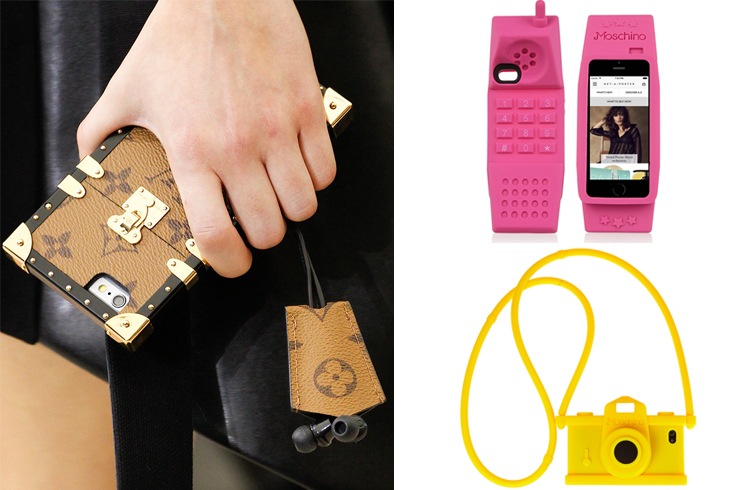 Bags
[Also Read: Aspire And Desire Fall 2016 Handbag Trends]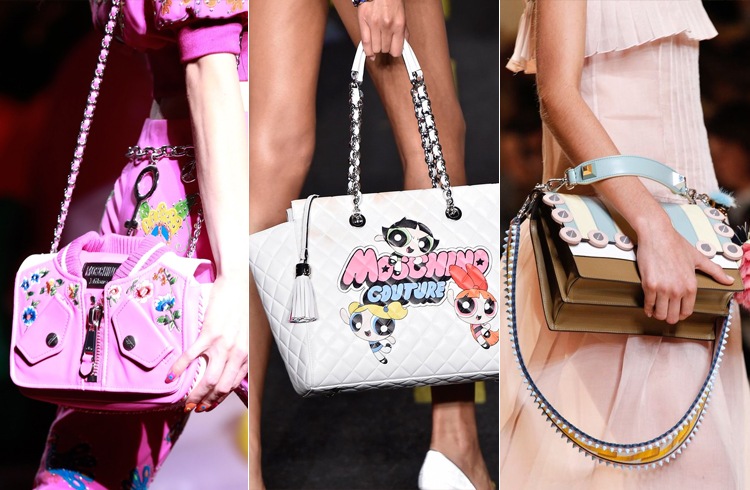 8. Robes
Well, a more fashionable version of our very own bathrobes seems to have observed some spotlight in the SS17 collections of international designers. With long layerings already doing the rounds, you must add a robe to your closet to elevate your chic street style with some easy elegance. So, ladies do give this one a shot and you are sorted for all those don't feel like dressing up days, since a stylish robe on your basic LBD is sure to have you dressed up in an instant.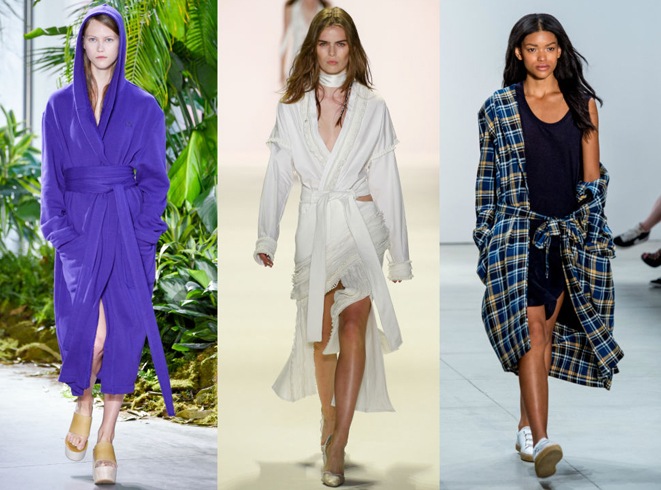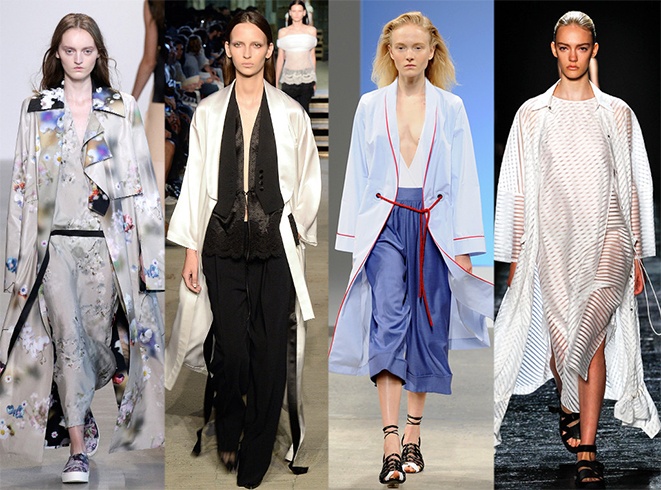 9. Flashdance Off-Shoulder Tops
With the off shoulder rage still trending high, in 2017, we will be looking at more of flashdance off-shoulder tops. Flashing that one shoulder while concealing the other, you are sure to get eyes glued to yourself. While off-shoulders and cold shoulders will continue to exist, we suggest you opt for a twist.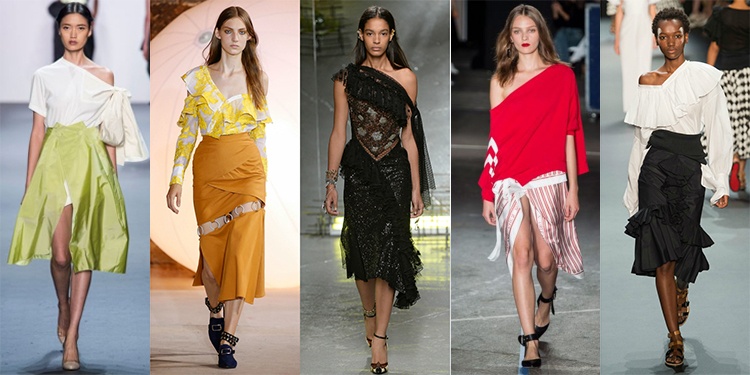 10. Khaki
Khaki got a whole new dimension during all the major SS17 runway collections, emerging as one of the favourites of designers across the globe. Dresses, pants, separates and trenches in shades of khaki are all set to give your appearances, particularly workwear, a major turnaround.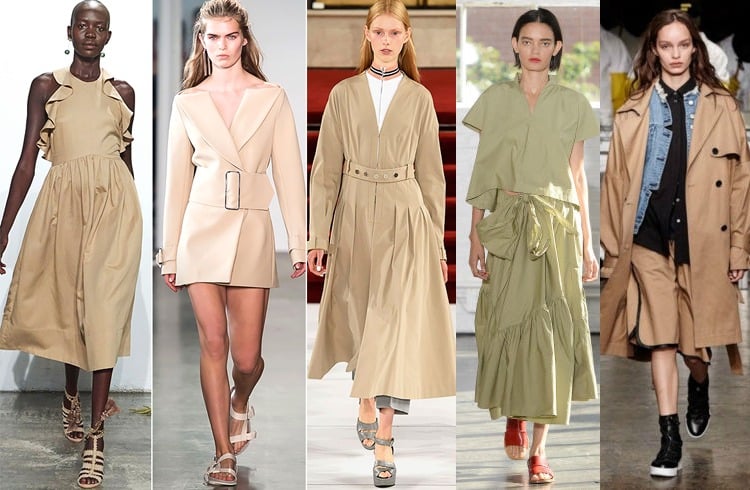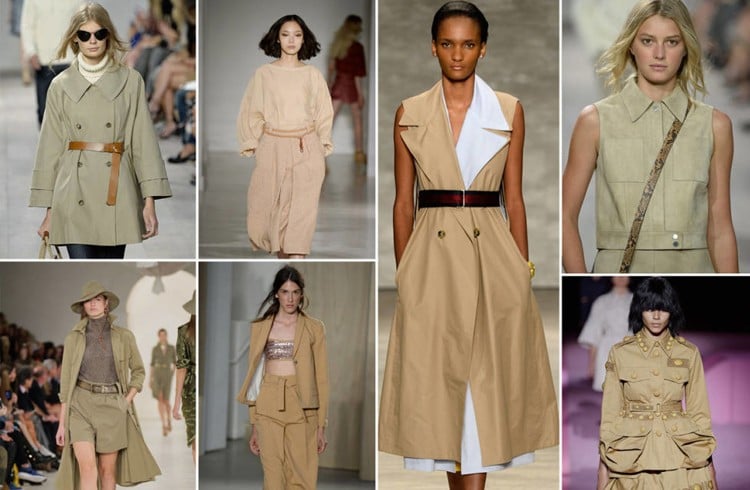 So ladies, hope we got you covered and with the onset of the New Year, you will be all set to shop just right for 2017.
Stay confident and stay fashionable, lovelies.
Images Source: pinterest