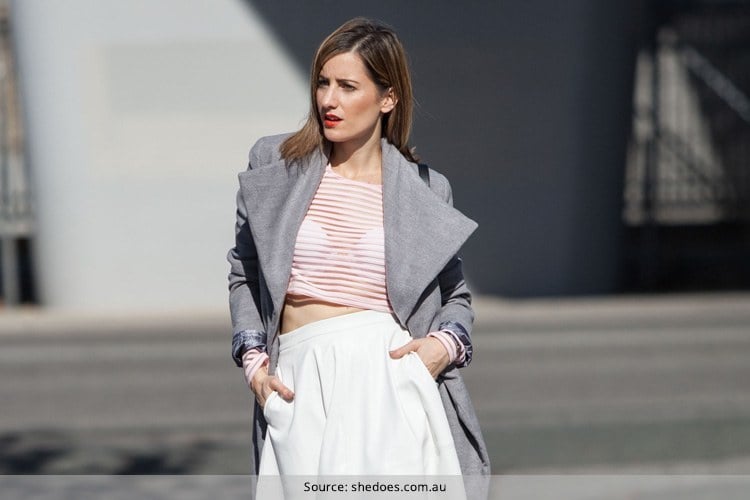 Don't we just love our crop tops, and look at them lovingly with all our heart since it's winters now and cant wear them. Sigh! But wait, so what if it is winters, we still can wear our crop tops and here are a few ways on how to wear a crop top in winter. Remember, fashion is for all seasons and we sure want you to dress up chic and nice for the same.
[Also Read: How To Wear Crop Tops For Different Occasions]
Ways To Wear a Crop Top
Take a look at the ten ways to wear a crop top in winter and get dressing up like the divas across social media do. Maybe have your own Instagram account and flaunt your hauteness teaching others on how to wear a crop top in winter. What say!
1. Ever tried turning heads in stripes and a crop top? Here is your chance PYTs, and since the party season is on and in full swing, here is a look with an ankle length striped midi skirt, and a sexy crop top for show. Pair it with sleek heels and a trench coat; the diva in you would be worshipped through and through in winter crop tops!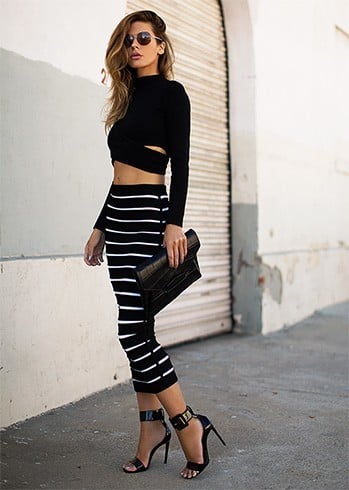 2. You could wear the peachy pink Leonore Dolman Crop Top with a pair of black trousers or leggings thick and opaque. Perfect for a coffee evening out with the girls, when you just want to be warm, cozy and casual with the PYTs and grand looking too. What say?
3. Long sleeved crop tops can be paired with palazzo pants- keeping it chromatic or monotone or matte would be the best thing to do, should you opt to wear chunky neckpieces and carry a chic leather handbag along. Keep the heels for sure, because it enhances your height!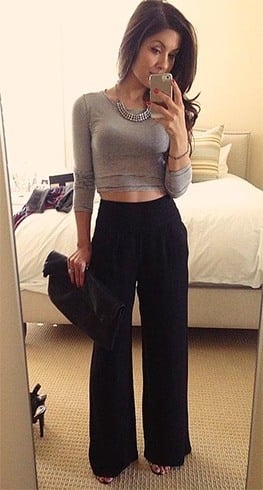 4. A beanie cap as an accessory, a crop top with a cropped denim jacket and a pair of black trousers or leggings- you are so the street diva the world is waiting to catch a glimpse of, when you wear this combination. For the feet, you have an option of heels, sneakers or ballerinas! One of the chicest divaish ways on wearing crop top outfits!
[Also Read: Pashmina Winter Wear]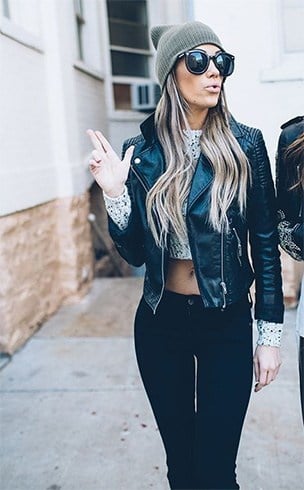 5. A fedora hat and a trench coat, paired with a crop top and ripped denims would be an ideal way to chill out for a party at the friends place. And for the feet, keeping it cool with converse flats or shoes would be the ideal thing to do.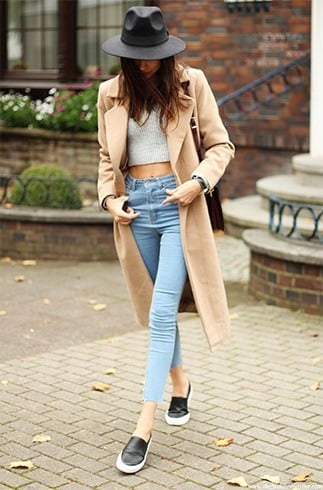 [sc:mediad]
6. Leather skirts and a woolen crop top for the divaish effect, so grand we say. What do you think of this combination? Looks pretty chic right? This is one of the ways to wear a crop top and flaunt your minimal sassy look too!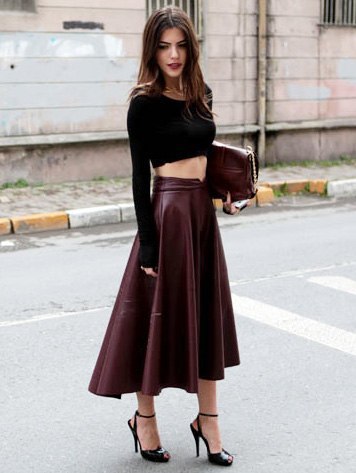 7. Peplum crop tops are haute trends that can go all the way into spring from the winter months. Take inspiration from this infograph that shows you how to pair the top with a matte peach midi skirt!
[Also Read: What To Wear With Black Leggings]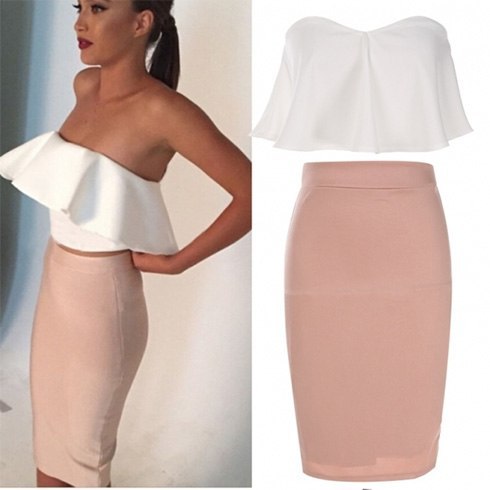 8. Street style with an all black number. A crop top in black with a short black skirt and leather black cropped jacket embellished with metal touches, why not? If you need a little more warmth, you could wear ankle length long john socks and heels for the feet!
[Also Read: How To Wear Crop Tops As Blouses For Wedding Functions]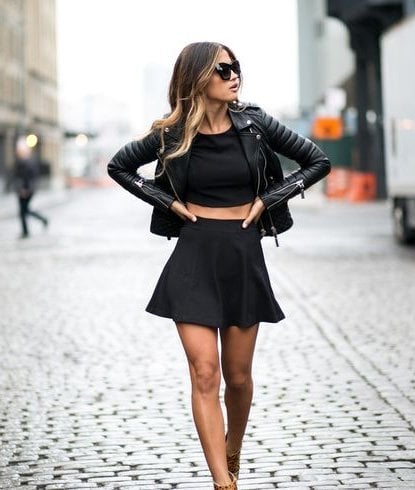 9. Bring in the season of Spring with floral long skirt, and pair it with a matte black crop top. Keep the makeup minimal and chic!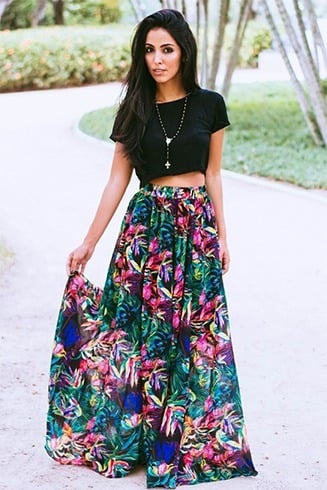 10. We love the topknot, we love the crop top and we love the ankle length pants- what we would also love is you wearing this with a check tartan long overcoat.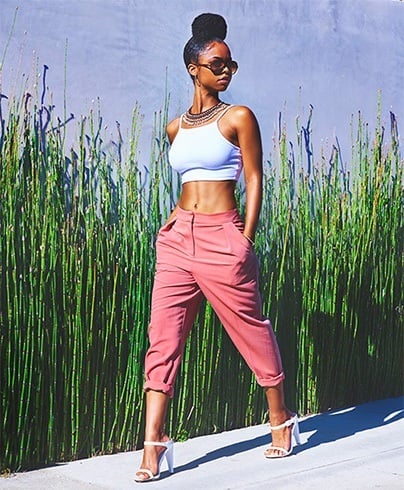 Here were the ten bestest ways to wearing any of the cute crop top outfits you see. Now if you have started wearing crop tops outfits and would like to show us a few styles on how you doll up in them- be our guest and write in!
Have fun!
Images Source: pinterest.com