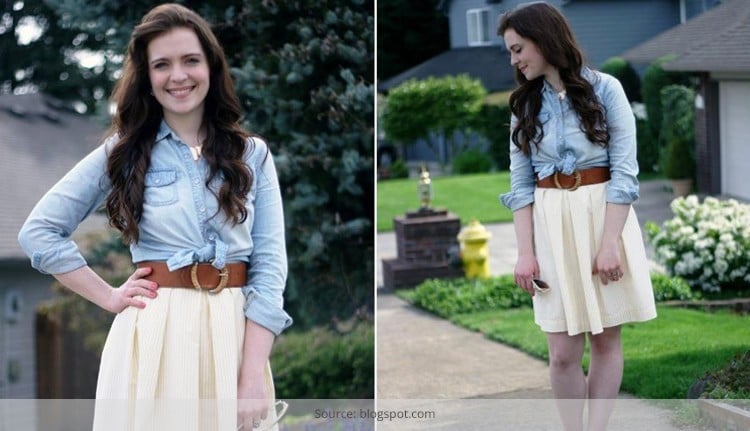 Did you ever think that one of the hottest commodities in the fashion world would be a wide belt? They look clunky and are not the best fashion accessories around, but if you know how to style them right, they can be quite an addiction! FashionLady has curated some of the best ways you can wear wide belt and glam up your look. Let's get started on how to wear a wide belt!
Know the Shape of your Waist
Yes ladies, this is extremely important: Knowing what your waist is like. This is because the wide belt you would be wearing will completely depend on how good it looks on your waist. Your wide belt will look good on almost any kind of waist, but you need to get the adjustments right. Here is how you can make womens wide belts work best.
If you have a short waist: This is a little tricky, but you can make the belt look fab on you simply by matching the colour of your belt with the top you are wearing. This will prevent you from looking too stumpy.
If you have a slender waist: You are blessed, my lady! Almost any kind of wide belt in any colour would suit you! Accentuate that amazing waist even more by wearing your belt on the thinnest part of your waist.
If you have a protruding tummy: Your mid-section is a little wide which can make styling wide belts a little tricky, so, you will need a belt which can cover up the wobbly bits perfectly. Wear belts in dark colours and try elastic ones to hold up the weight better.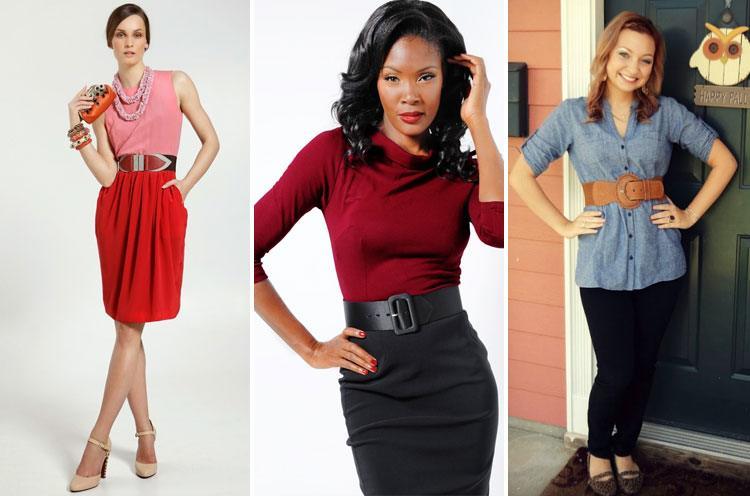 Here's a quick training and some simple belting tips

[Also Read: Celebrities Wearing Over Sized Belts]
How to Wear Wide Corset Belts
If you are in the mood for some really tailored look, this is one wide belt that can help achieve this look in a jiffy. A wide belt which looks like a corset can help create a silhouette which is more tailored and can create an illusion of a slimmer waist. Here is how you can do it: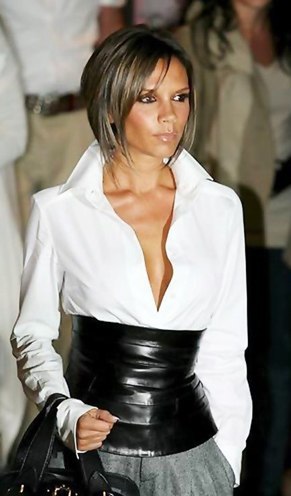 How to Wear Wide Belts To Make an Outfit Look Fitted
If you are wearing simple shirt and denims, you can accentuate and make this look sharper by wearing it with a nice, bold and wide belt. It will enhance the crispness of your outfit and draw attention to the length of your torso.
[sc:mediad]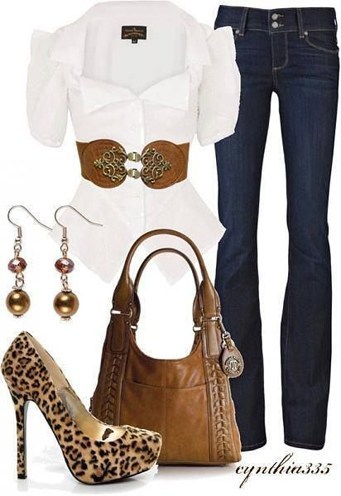 How to Wear Wide Belts With Skirts
This summer there are lots of ruffled skirts doing rounds in the fashion circuit. It not only looks ladylike, but is a more relaxed and confortable look during the hot summer months. If you are wearing a light coloured skirt, you can add a bold coloured belt to make your outfit stand out. A flowy skirt and a wide belt is a win-win combination.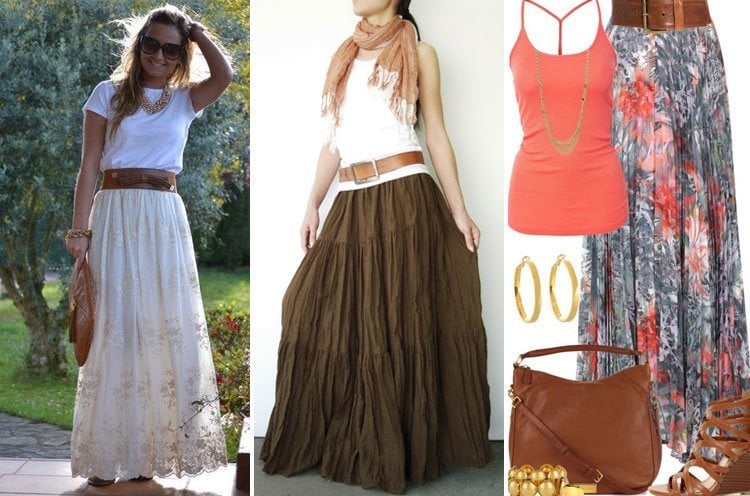 Maxi Dress and Wide Belts
Maxi dresses are cool, but the real danger is when you drown in the maxi dress! Because of their shape, the maxi dress tends to camouflage your look. A simple solution to this: Add a belt! A belt which is cinched on your waist can easily bring out your curves and make the maxi dress look a lot more shaped. Higher up the waist it is, the slimmer you look. Here is how you can do it:
[Also Read: Different Ways to Style The Maxi Skirt]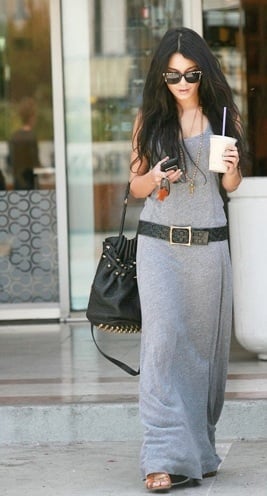 So there you go! Your complete guide on How to wear a wide belt and ace the belt game!