The clothing and textile industry in India has seen a revolution since the Vedic period. This has seen the traditional garments being transformed into modern, casual and formal designs catering to the modern Indian society. Branded clothes are now in demand owing to a rise in demand for branded apparel by a more fashion conscious people who have a greater purchasing power.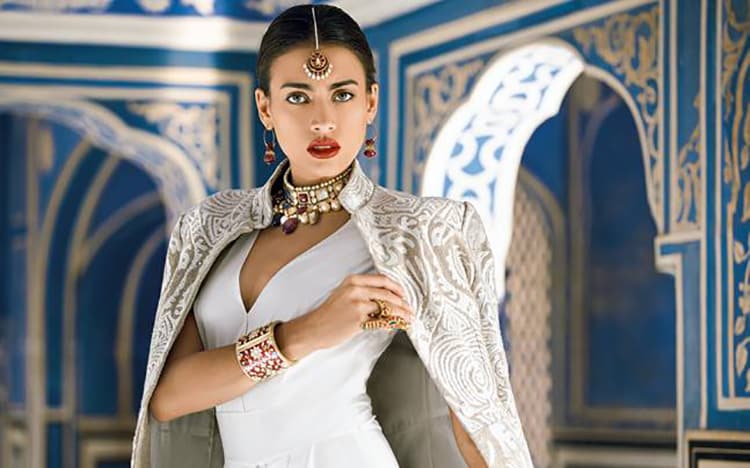 Bollywood has also played a big role in increasing the demand for branded clothes like designer kurtas, lehengas and other designs at stylecaret online stores. The Indian fashion market is thriving as consumers seek good quality clothes and fashionable designs. The Indian consumer is more inclined to foreign brands. This is why companies are giving their clothes and accessories foreign names to attract consumers.
Here is a list of some of the best and most popular International fashion brands in India.
FabIndia:
FabIndia has mall stores and online shopping stores that sell women and men's clothing and accessories. Majority of its products are made using traditional hand-made techniques and use of local materials like cotton, ceramic, wood, khadi. More than 55,000 rural craftsmen produce for the urban markets hence preserving India's traditional handicrafts at the same time providing rural employment.
Peter England:
Peter England is India's largest men's wear brand. Due to its foreign name consumers are attracted to it. It's a part of the Madura Fashion & Lifestyle, a division of Aditya Birla Nuvo Group.
Louis Philippe:
Louis Philippe is another brand that sounds foreign but it's owned by the Madura fashion & lifestyle group launched in the country in 1989. It's a premier Indian brand of men's clothing named after the King of France, Louis Philippe. Its clothes are classy and contemporary perfect for the quintessential man. This international super brand offers custom-made, formal, semi-formal apparel and accessories. It has a brand apparel collection of shirts, suits, t-shirts, trousers, and accessories for a style-conscious man.
Flying Machine:
Flying machine is a popular Indian brand that was launched in 1980 by Arvind lifestyle brand ltd. This brand is a quality denim brand that also offers footwear, formal and informal shirts, trousers, wallets, sweaters, sweatshirts, bags, and sunglasses. This was one of the first homegrown denim brands in India owned by Sanjay Lalbhai, the MD of Arvind group.
Raymond:
Raymond is the biggest woolen fabric manufacturer in India with over 635 retail stores and over 4,000 multi-brand outlets. It exports its products to US, Canada, Europe, the Middle East, and Japan. Raymond is owed by Guatam Singhania, chairman of JK group of Co.
Biba:
Biba is an Indian fashion brand that is well known for its chic and fashionable ethnic wear for women. It has mall stores and online stores that sell, wedding suits, official wear, daily wear and many more. It also offers products like earrings, necklaces, rings, and bracelets. It was started by Meena Bindra in 1988 from her home in New Delhi. It boasts of more than 225 multi-brand outlets and 150 brand outlets.
Alley Solly:
Alley Solly has the best Indian brand of formal wear. Its 'Art of Friday Dressing' collection comprises of western wear like jackets, tunics, dresses, etc. and chic office wear that includes shirts, trousers, and even wallets. They also offer kids apparel for both boys and girls. This is a brand owned by Aditya Birla group, licensed under Madura Garments.
Monte Carlo:
Monte Carlo is an Indian brand with an Italian name owned by JawahalLalOswal, CEO of OswalWoolen Mills Ltd. The Monte Carlo brand is famous for its eclectic mix of men, women and tweens apparel. It offers premium quality and trendy apparel that include coats, sweaters, trousers, jackets, jeans, shirts, sweatshirts, denim, shorts, t-shirts, cardigans, etc.
Da Milano:
Despite the Italian name and the 'Italia' underscore line, Da Milano id an Indian brand that is famous for its high-end leather accessories, like home furnishings, classy handbags, travel bags, gift items, home essentials, etc. Da Milano is owned by entrepreneur Sahil Malik.
HiDesign:
HiDesign is a leather products manufacturer based in Pondicherry, India. HiDesign is a luxury brand that offers wallets, shoes, handbags, belts, and sunglasses for both male and female.
Park Avenue:
Park Avenue is India's premium lifestyle brand whose designs are made from the latest international fabric, style, colour, and fashion trends. It has a variety of classy wardrobe accessories like beer shampoos, shoes, shirts, trousers, woolen wear, shoes, and deodorants. It's owned by the Raymond group.
American Swan:
American Swan is an Indian online shopping store that is owned by the American Swan Lifestyle Co based in Gurgaon. This online shopping site sells jackets, jeans, and other fashion accessories.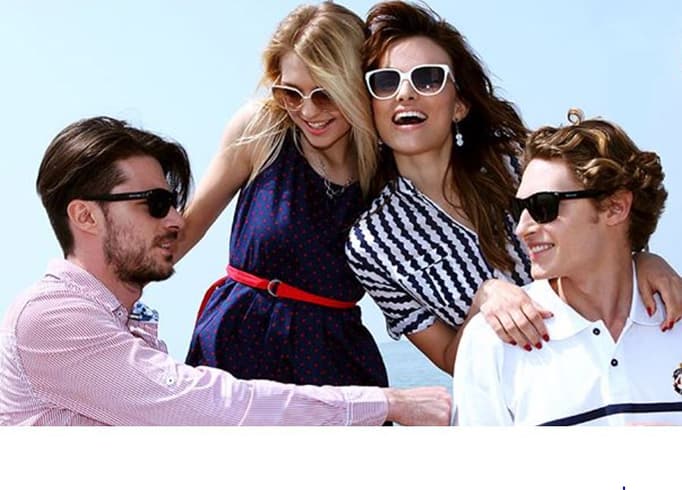 AND Designs:
AND is one of the most recognized women brands in India. It was established in 1995 by Anita Dongre, Meena Sehra, and Mukesh Sawlani. It's well known for its trendy apparel for both party and daily wear. It also offers products like footwear, scarves, bags, and stoles.
Label Ritu Kumar:
Ritu Kumar is a popular Indian designer whose collection consists of high fashion and some must-have apparel for every woman. She has designer saree, suits, and kurtas that can be found in mall stores and online stores.
Munich Polo:
Munich Polo is an Indian premium fashion brand for kid wear that has a German name.
Global Desi:
Global Desi is one of the best Indian ethnic wear brands whose focus is on bohemian styles. It offers chic, colourful and vibrant Indian wear inspired by the boho fashion.
[sc:mediad]
Gini&Jony:
Gini&Jony is India's largest young adults wear brand that was started in 1980 by Lakhani brother. It's a prestigious clothing brand for kids that offers kids wear items like tops, jeans, t-shirts, capris, shirts, skirts, etc.
Zodiac:
Zodiac is an international leading brand in men's apparel and accessories that is well known for its modern style, creativity, and dedication. Its brand is sold by more than 1500 independent retailers and organized retail chain stores.
The Indian consumer is more inclined to buy foreign brands than local brands. This is why many Indian fashion brands have adopted foreign names and are now some of the most recognized brands in the world.