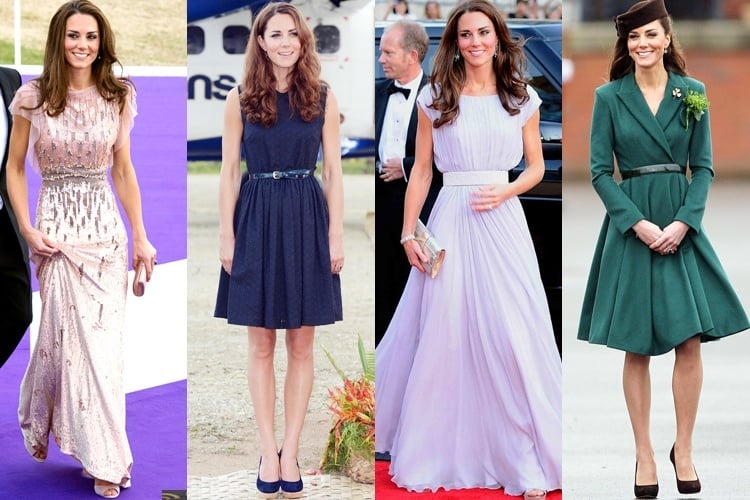 She is one royalty that everyone wants to be. Whether it's the way she dresses up or it's the way she carries her purse-anything and everything about the Duchess of Cambridge is inspiring for fashion divas all around the world. After Princess Diana, she is perhaps one of those royals who everyone admires and adores. The best part about Kate is that she is just like us! Unlike most royals who wear expensive clothes and dress up in haute couture, Kate Middleton is someone who indulges in both high street fashion and regular wear. This is what makes her so loveable among all fashionistas.
We have observed Kate for ages and now we bring together some of her style tips and tricks that even you can mimic.
[Also Read: Fall Winter 2015-2016 Color Trends]
So, let's get started on Kate Middleton style!
Ditch the Basic Denim
Kate Middleton is all about colours and you will see her regular at events flaunting some of the best denims. But the catch is, she doesn't wear denims which are the same colour! She is always so colourful and will bring a pop of colour to her ensemble by wearing colourful denims. She was seen wearing red, pink, teal and navy. Just skip on the blue ladies!
Basic and Bling
Kate Middleton fashion USP is that she is often seen wearing clothes which are very demure and are not over the top. She regularly wears dresses which are very basic. The best part is, she balances out the basic which some very aesthetic bling! Those too are very subtle though. For instance, she will be seen wearing buttons which look like gemstones or in gowns which have a Zara necklace! (WE KID YOU NOT! Kate actually created quite the rage by wearing a Zara necklace and this particular necklace sold out in every outlet in a jiffy!). So you see, you don't really have to bling it all up. A subtle sign can work wonders for your outfit.
[Also Read: Kate Middleton Coat Style]
Kate in the Zara Neckpiece:
Kate's Subtle Style:
[sc:mediad]
Recycle your Outfits
If a royal like Kate Middleton isn't afraid to do so, you shouldn't either! If you like something and it looks particularly heavenly on you, don't be afraid to recycle it and wear it at another occasion. But here is the catch, though you are recycling your outfit, make sure you have made subtle changes in your accessories. So, if you are wearing the same dress twice, make sure your necklace or your hat or your shoes are completely different. This is the same trick that Kate uses too!
Catch Kate Middleton in the act!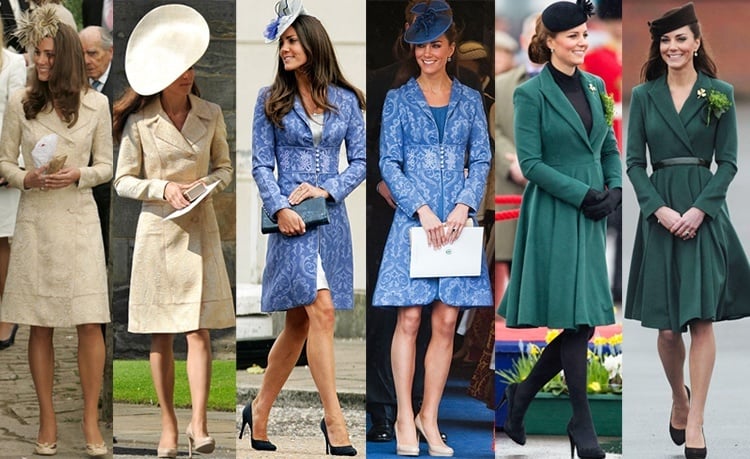 Kate Middleton Clutches – Go Crazy With Clutches
If there is something that Kate can be partial about, it is her crazy collection of clutches. The diva can be seen carrying different kinds of clutches in almost every event or occasion. Though she has a hat obsession and a shoe craze too, this is another thing she loves carrying around. She even has clutches which have skulls and tassels on them. Quite the inspiration this royal one is!
[Also Read: Why We Love Kate Middleton So Much]
She also has a peculiar way of carrying her clutches. You will see her carrying her clutches always with her two hands. This way ensures that you always have your tiny little accessory in place and also, it makes you look extremely gorgeous!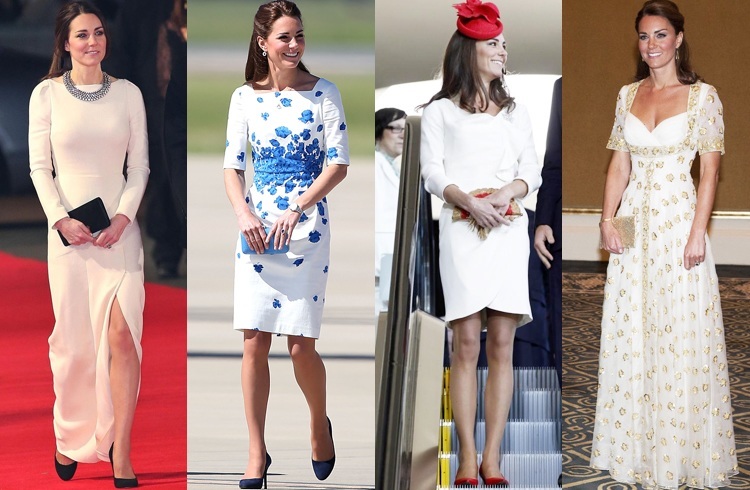 So there you go, some amazing Kate Middleton style tips which will help you dress like a royal who is just our inspiration like yours!