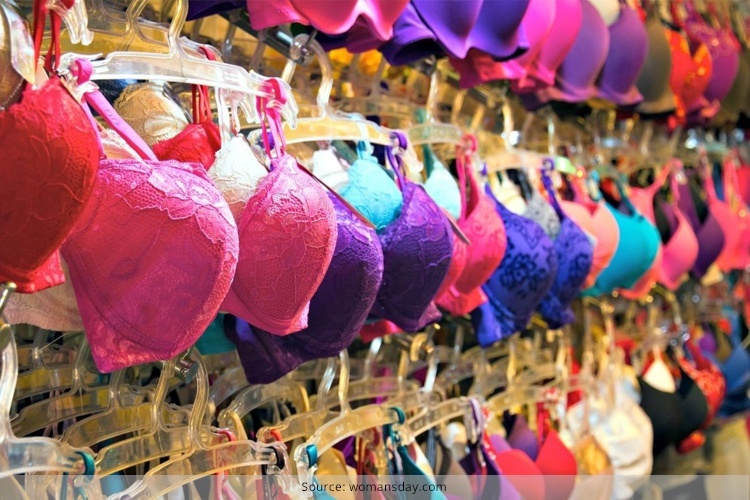 You guys! Did you know? Intimate apparels also have trends. Just like Paris Fashion Week or Lakme Fashion Week, there are fashion shows dedicated for our favorite flimsy fabrics. For unbeknownst reasons, there isn't much to dwell on these shows or rather these shows aren't publicized much. Everything is hush-hush. God knows, why!
But anyway, thanks to the Internet and the power of Social Media, there isn't anything that stays hidden for a long time. Despite what patriarchal society says and does and what they follow, there isn't a thing they can do to keep things under wraps.
[Also Read: Most Beautiful Bras, You Wouldn't Want To Cover Them Up]
Yeah, they can lodge a FIR against Twinkle Khanna and Akshay Kumar for an intimate gesture, but they, for sure cannot tell us women what we must do with our lingerie addiction. If they stop fashion shows, we will start blogging, if they block our sites, we will start Instagram-ing. Let's just say that thanks to Internet and Social Media, nothing has to stay under wraps, or rather inside our clothes.
So, let's talk about lingerie trends that have hit the markets!
Pushups, Underwire and More!
When it comes to bras, we now have an array of different bras in different sizes and shapes. The philosophy of one cup fits all has been replaced. Gone are the days when you could only wear cotton bra's filled with uncomfortable seams. You can now wear what fits you best and whatever makes you feel good. Pushups, underwire, strapless, lace numbers, sky is the limit!
Prints and Laces
Do you like floral prints? Do you like the feel of lush lace against your skin? Well, what's stopping you? The market is filled with lingerie that has been designed to make you feel comfortable. If you are the shy types and feel uncomfortable to shop at a store, check out Clovia – a heaven on internet for lingerie addicts.
Shape-wear
So another new trend that has been welcomed by Indian women (with wide open arms) is the shape-wear trend. Agreed that we are a bit behind when it comes to wearing corsets and bustier, but we have gone big on shape-wear! Wear it inside a salwar-kameez, a gown or a saree, but wear it! As long as you feel the need and as long as it makes you feel pretty!
Designer Bras
Another new and daring trend that has hit the Indian market is that of designer bras. It doesn't matter if you are in college or working a high profile corporate job. You want a fancy designer bra, you wear it! No questions asked.
[sc:mediad]
Bridal Bras
Just two words, alright? Bridal bras! Gone are the days when wearing a red bra on your wedding night signified it was a bridal bra. Today we have a wide range of bridals bras that are available at your disposal. You can play with colors, fabrics, shapes and designs! So, spice it up, hun!
So these 5 trends are major trends that have hit the lingerie markets. Do let us know if we have missed something!
Always pleased to keep y'all informed.
Stay bold, stay beautiful!
Love,
FashionLady.
XX