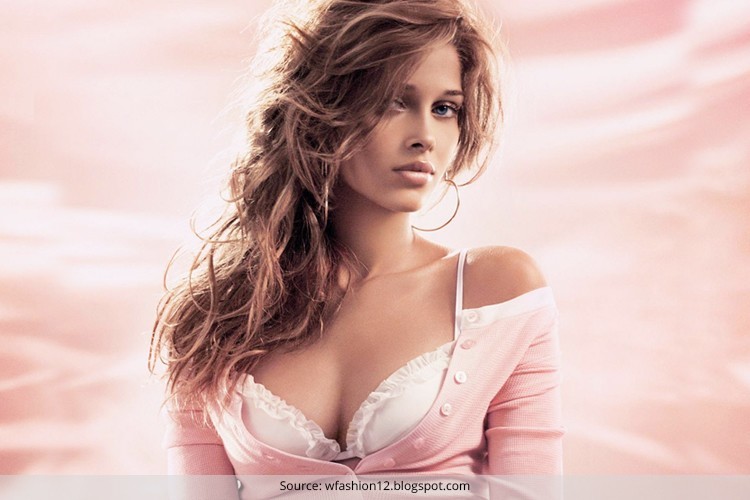 With the world going gaga over the likes of Victoria Secret when it comes to lingerie, we thought of showing you some of the best styles of bras that you could wear and flaunt with confidence. Why would any of us be ashamed if a strap or the bra is being seen? It is a garment that helps cover our busts, and there isn't a thing to be embarrassed about.
Here are 10 trendy bras you wouldn't mind flaunting, and believe us when we say, you wouldn't mind the flaunting of these precious babies at all! More to girl power!
[Also Read: How To Wear A Bra]
Full Support Bras For The Plus Size Girl
Full support bras are important for women with full breasts. The bust line needs cupping and support, but for a woman who is comfortable in her voluptuous beauty, the full size bra can be flaunted under a chic shirt and trousers or skirts!
A Quirky Green Sports Bra
Katy Perry (singer, musician and songwriter) in all her vibrancy and chirpiness, shows us how to flaunt the sports bra, in green! Decide to wear it to the beach or a pool party, we leave that choice to you, but do so with confidence!
Rainbow Sequined Bras
Back to the beach and the pool parties, and would like to be sensual enough yet not show too much of your skin, get a rainbow sequined bra for the evening and stir up more than just the heat with the onlookers around.
Perfect For The Indian Bride
Gold and red embellishments on a bra and panty set, matches up with the haute couture on the big day. Read more on Bridal Lingerie.
Tank Top Bras
Bras that double up as a tank top and when worn with short shirts or crop tops, are a fashion statement all by themselves. You haven't a thing to worry about when you wear these precious and beautiful bras, so soft to feel and trendy to flaunt!
Bras For The Rave Party
Go Indigo and Navajo with the Indian Rave Bra at the rave parties tonight, and stun the onlookers too. They can see but cannot touch, not with you being the feisty sexy Pocahontas around! Show them what you are made of girl!
[sc:mediad]
Floral Bras To Spruce Up A Gloomy Day
Feeling the greys and the blues while it rains outside, dress pretty on the inside and flaunt a little to yourself, or maybe to someone special. The floral bra collection is a must-have, which speaks volumes of the feminine touch for sure and the elegance along
Crochet Bras
Sexy and super cool to wear, for sure these are a pair you'd love wearing anytime around a water body or just like that, under a white shirt. Style them up as you please, the crochet tribal psychedelic bras are for keeps!
Wear It Like Candice
Model and actress Candice Swanepoel models to show us the chic $10 million dollar bra, and we now know why the hot item is so costly! A sure thing to flaunt, but would you wear this bra, from Victoria Secret?
Sheer Embroidered Bra
Show it off under a tee or a white shirt if you please, and your gal-pals would burn with jealousy and envy. All eyes would be on you, and the diva that you are would be flooded with compliments and a call for dances too!
It's raining bras sweethearts, be proud of them and flaunt them if you want to! The humble bra is a fashion statement, so if the boys can flaunt their dirty knickers, we girls can flaunt our chic bras too, the latter is visually an appeal!