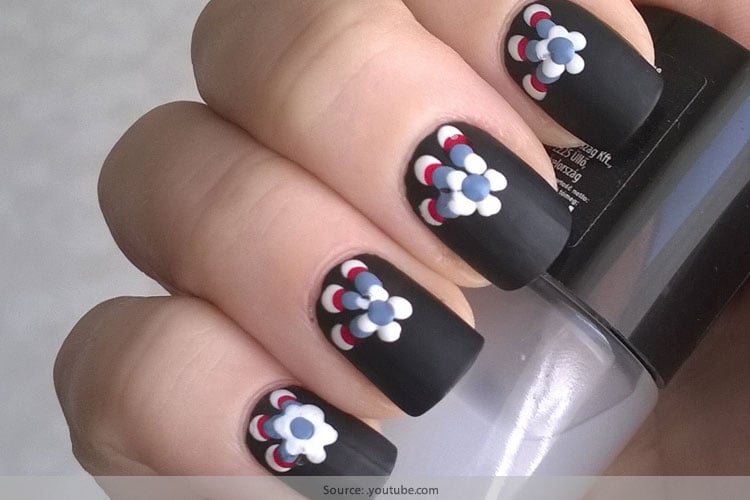 Those matte nails on the runway look super chic! Unfortunately, matte nail polish doesn't come cheap at all. So we are here for your rescue. Read this article to know how to make matte nail polish by sitting at home! Yes, we are talking about turning your glossy nail polish into a matte one without breaking your bank! DIY matte nail polish is actually pretty easy to make and you just need some supplies to get your nails matte ready. So let's get you started!
DIY Matte Nail Polish At Home
Method 1: How To Make Matte Nail Polish With Baking Soda
You use it to make cakes all the time and who knew it could come useful to make matte nail polish. Some of the internet gurus will also tell you how to make matte nail polish with cornstarch; this is the same process. Here's what you will need: a favourite nail polish (glossy), a sifter, a brush and of course baking soda.
[ Also Read: Ideas On How To Do Chrome Nail Art Explained In Detail ]
Sift the baking soda using the sifter and make sure you break any clumps or lumps in the powder so that it becomes easy to apply on your nail polish. Dip the brush in baking soda and apply it on your nails with the makeup brush. Let the powder sink on your nails for some time before trying to remove it. Let your nails dry and tada! You have some cheap and effective matte nails!
Method 2: How To Make Matte Nail Polish With Baby Powder
If you do not have cornstarch handy, you can use baby powder to achieve the same matte effect on your nails. Just add a few drops of nail polish in a clean bowl or plate and add the baby powder to it. Mix the powder thoroughly with a toothpick. Make sure you only use tiny amounts of powder at a time. Using more powder will make your nail polish stick in clumps. The best way to judge whether you are using the right amount of powder is to observe the consistency of the nail polish. It should be thicker than usual, but at the same time you should also be able to apply it easily on your nails. We are sure you will need some practice before achieving the perfect matte consistency.
Method 3: How To Make Matte Nail Polish With Eye Shadow
If you love matte nail polish, why not go ahead and make an entire bottle? Well, this method will tell you exactly how to do so. Here's what you need: nail polish of your choice, matte eye shadow, toothpick, small ball bearings (2-3) and a clean bowl or plate.
[sc:mediad]
Take a nail polish bottle which is only half full. Make sure your eye shadow is fine and there are no clumps in the powder. Make a small funnel to put in your eye shadow into the bottle. Be mindful of the fact that when you are making the funnel, it should have a pointy end through which you will be able to fill in the powder into the nail polish bottle.
Before you mix in the powder, make sure you add some ball bearings into the bottle. The ball bearings make it easier for the powder to get mixed. Use stainless steels balls for mixing the powder and the nail polish better. Shake well before use and your matte nail polish is ready!
So, there you go – three methods to get matte nail polish of your dreams and that too without burning a hole in your pocket!