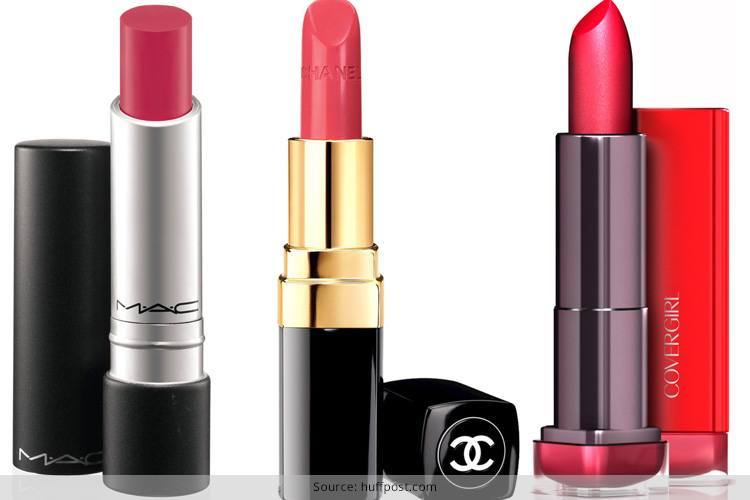 The best makeup weapon a woman can have is a lipstick – a hint of colour, a dash of pop and a hues of glam – that's all the things a good lipstick can do for you. But the catch is, it stops being glamorous as soon as you have to reapply it! It's the pet peeve most women hate and scientists and researchers in the field of makeup have been working tirelessly to invent a lipstick that actually lasts long. Fortunately for us, we are in a century which has such lipsticks in galore! We have picked up few long wearing lipstick brands just for you! So, next time you are in the mood to buy a long lasting lipstick, make sure you check our list. You are sure to find the best long wear lipstick, on your budget out here!
[Also Read: Best Budget Lipsticks]
LONGEST LASTING LIPSTICK BRANDS
Waterproof, kiss proof and food proof lipstick are our favourite makeup items! Check our list of these best long lasting lipstick brands you should surely have in your vanity bag.
COVERGIRL Colorlicious Lipstick ($11)
The secret of a beautiful and lazy fashionista is the fact that she should be able to wear lipstick like it doesn't need any retouching. Covergirl has been known for its amazing range of makeups, and this is one lipstick that will stay put for a long time. The best thing about this lipstick-well, there are many, actually – we put this lipstick among the list of long-wearing lipstick brands because it lasts long (obviously!), it glides on smoothly, it has absolutely no bleeding tendency and it suits our budget too!
[Also Read: Organic Makeup Brands]
Look at the range of colours they have!
L'Oréal Paris Infallible Pro-Last Lip Color ($8)
Looks like a gloss, feels like gloss, but is actually a lipstick! That's the best part about the Pro-Last lip colour. It's got a really heavy name and the makers assure you that it's infallible. And with a name like that, you would obviously like to buy it! The two canister lipstick is actually quite a serious item and once you have glided on the lipstick, you let it set for some time and apply the top coat. The result of this two-step process is a high-gloss look that will last you through two full course meals!
[Also Read: Best Lipsticks For Dry Lips]
Seriously, look at that shine!
[Also Read: A Quick DIY Lipstick Holder For You]
M.A.C. Pro Long Wear Lip Crème ($22)
You know we love M.A.C and it's pro long wear range is absolute magic when it comes to long lasting lipstick. The formula is creamy, shiny and has a hint of shimmery shades too. The colours are highly pigmented and will leave you with a moisturized and a wonderful looking pout. Make sure you use an oil-blotting paper to remove the extra moisture and for it to last longer!
[sc:mediad]
Chanel Rouge Coco
For those of you who want to spend a little more on their favourite lip colours, Chanel is the lip colour you should invest in. We are saying invest because this one is actually very expensive but it is good for your wallet because this one really lasts. Whether you want to wear it to work, or to play, Chanel is there by you every day! (It rhymed! Yay!)
[Also Read: Most Expensive Lipstick Brands]
Phew! So that's our list of long wearing lipstick brands. Do let us know what you feel if you try any of these!